07/01/2019
CUPACLAD to be exhibited at Architect@Work 2019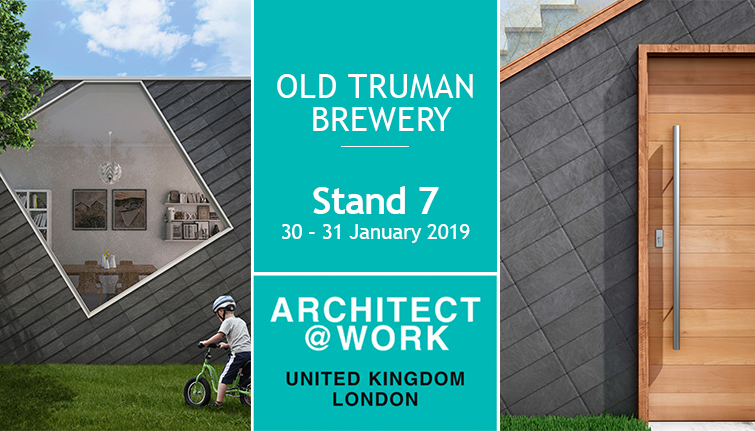 CUPA PIZARRAS, the world leader in natural slate, will be exhibiting at the ARCHITECT@WORK show at the Old Truman Brewery in London from the 30th to the 31st January 2019.
---
The company's stand will promote its CUPACLAD natural slate rainscreen cladding system, specifically CUPACLAD Design which offers a range of new shapes and style combinations for ventilated slate facades.
At one of the largest trade events for architects, interiors designers and specifiers, the CUPA PIZARRAS's team will be exhibiting the CUPACLAD DIAGONAL system. Displaying its simple but effective geometric pattern of diagonal rectangular slates. The diagonal design emphasises the outline of each slate and creates strong lines, encouraging the viewer to look up at the top of the façade, creating a slender visual perception.
An efficient and lightweight product, the CUPACLAD systems have been developed to adapt to any kind of project with a choice of fastening methods – visible and invisible. Installation is also simple, while highly durable tectonic slate provides a sustainable and durable alternative to other cladding systems.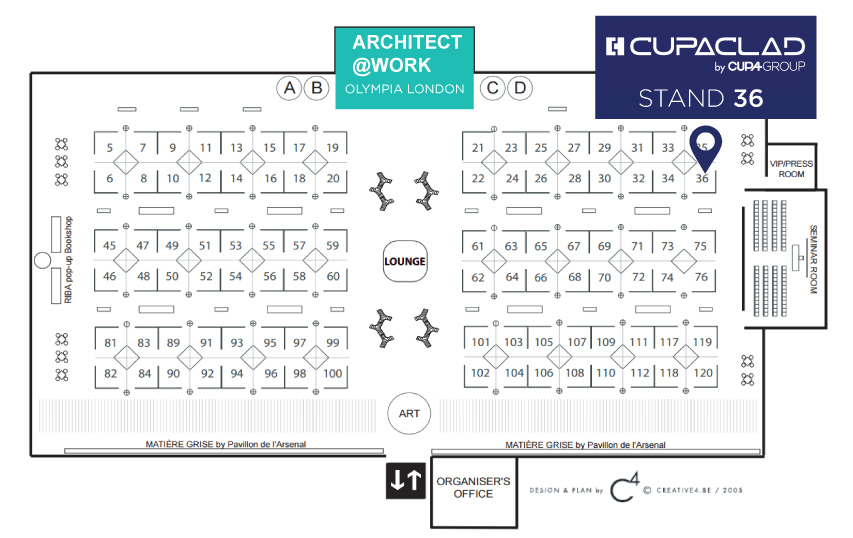 "CUPACLAD opens up a world of unique design possibilities for sustainable ventilated façade systems", commented Yasmin Herfegar, Marketing Assistant at CUPA PIZARRAS.
No design is out of reach with this system and our engineers will be on hand to provide further help and guidance on individual projects as well as our design assistance service. This service is provided to help architects and specifiers to adapt CUPACLAD Design to the desired aesthetic of any project.
We hope that visitors to our stand will get a glimpse of the range of options and benefits that CUPACLAD has to offer.