Projects
This Gaudí Palace gets back its original look thanks to a new slate roof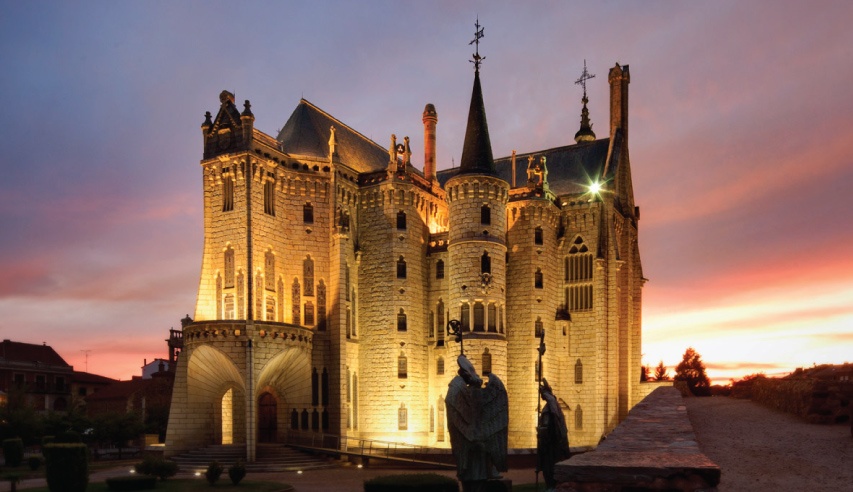 Foto de Palacio de Gaudi
The Episcopal Palace of Astorga is a building designed by the modernist architect Antoni Gaudí, and belongs to the neo-Gothic building period. To restore all its splendor, its roof has been recently renovated with CUPA PIZARRAS natural slate.
A UNIQUE GAUDÍ'S PROJECT
After a fire destroyed the old episcopal residence in 1886, the bishop of Astorga Juan Bautista Grau Vallespinó commissioned Gaudí the construction of the new palace. However, this imposing building was never used as episcopal residence. It now houses the Museo de los Caminos, with an extensive collection of objects related to the Camino de Santiago.
In fact, the palace is more reminiscent of a castle. It has even a moat surrounding the monument with three sculptures also designed by Gaudí!
Gaudí is undoubtedly the most famous Spanish architect of all time, and here at CUPA PIZARRAS we are proud to be part of the renovation of one of his projects.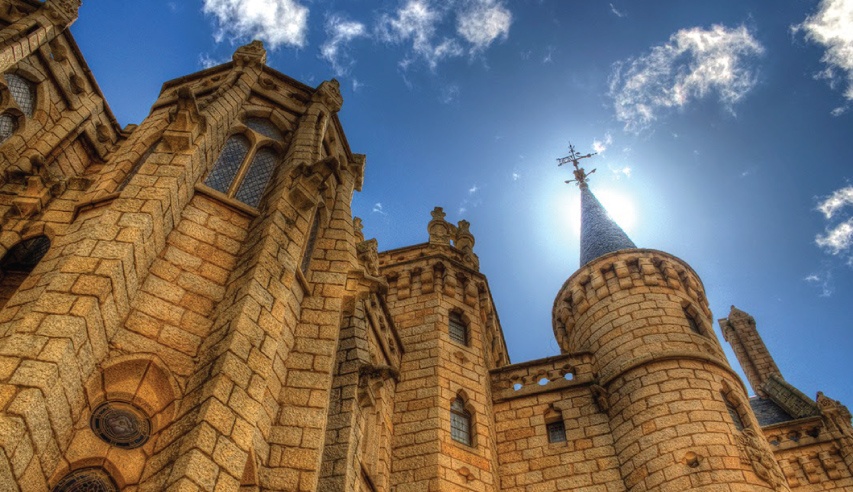 A SLATE ROOF REINTERPRETING NATURE
Gaudí's work is a clear demonstration of creativity and interpretation of nature. So for this palace he chose two very common natural materials in the area, granite and natural slate, to get a perfect match with the environment.
The roof of the palace has a greek cross gable and it's finished with natural slate. For this rehabilitation project, our slate CUPA 5 sawed (6 mm thick) was selected thanks to its high performance and wuality. The CUPA 5 slate is gray with a rough texture. It is extracted from the Valdacal quarry in Ourense (Spain).
Regarding this project located in Astorga, it was really important to keep the original look of the roof. Therefore, the roofers had to handle by hand each of the slate tiles. The final result: an elaborated irregular effect needing a lot of professional skill and experience.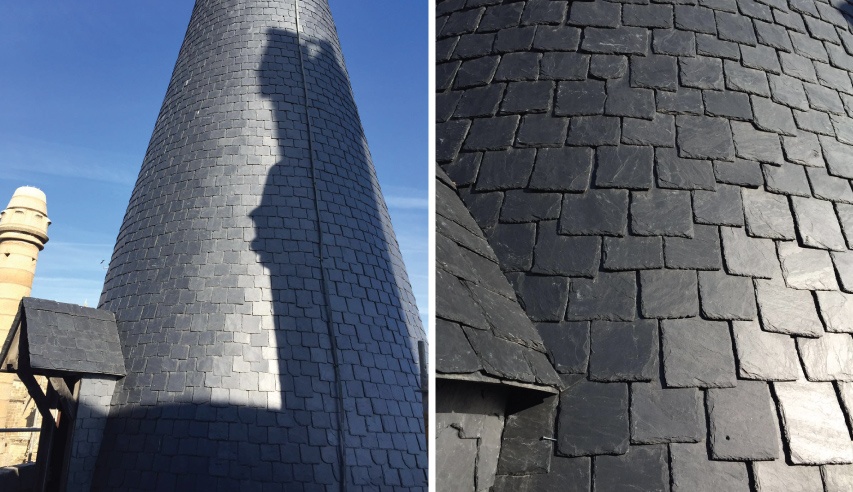 Do you want to keep updated on new projects like this one? Don't miss our works gallery!