Cupaclad
25/04/2019
Advantages of the metallic structure of CUPACLAD® natural slate rainscreen cladding
CUPACLAD® natural slate rainscreen cladding system with the aluminium structure offers a lot of advantages over the wooden structure.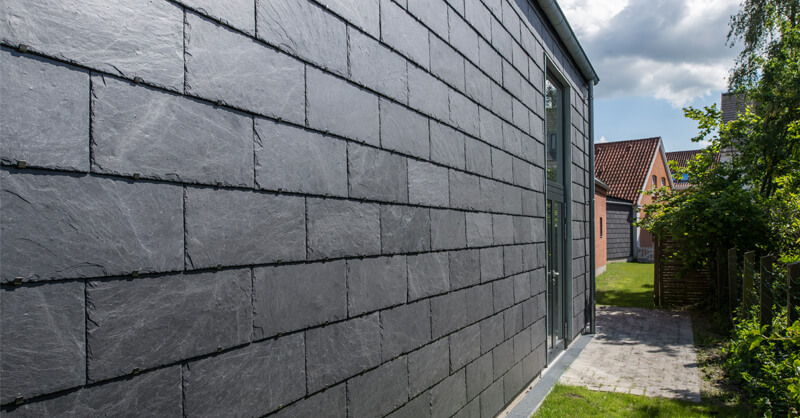 In March 2019, the French institute CSTB certified our CUPACLAD® 101 rainscreen cladding system with metallic structure and we would like to take advantage of the good news to share its many advantages with you.
The CSTB (Centre Scientifique et Technique du Bâtiment) is a public French organisation whose goal is ensuring buildings' quality and safety in France. So, this certificate represents a success for the CUPACLAD® team, since it confirms the excellent performance of the ventilated façade system with the aluminium structure.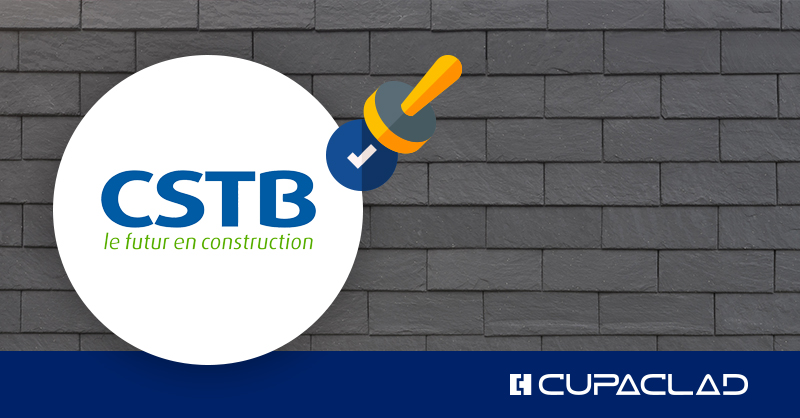 A more resistant and lighter façade
The aluminium structure allows to create a lighter and more resistant façade. Our lightweight aluminium structure is more resistant to fire, and should be combined with a non-combustible insulation material.
Moreover, unlike the wooden structure, the metallic one does not require a special treatment, which reduces its price. Nevertheless, it's important to take into account that buildings located on the seaside should use anodised aluminium to guarantee a better resistance to corrosion.
Better performance against temperature changes
Metal's performance is much better than wood's against temperature changes. The aluminium structure expands and contracts considerably less than the wooden one.
A more uniform and faster installation
To conclude, it's important to highlight that the installation of the CUPACLAD® rainscreen cladding system with the aluminium structure is much faster and more efficient. The metallic structure ensures a better levelling of the slates, because it does not have any imperfection unlike a wooden batten. So, the appearance of the façade is more uniform.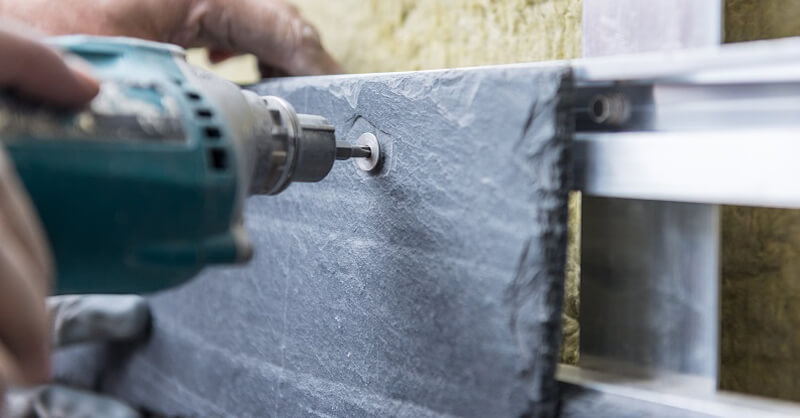 Furthermore, our CUPACLAD® rainscreen cladding system offers different ventilated façade designs with visible and invisible fixings, as well as a series of innovative concepts of slate rainscreen cladding.