Architecture
28/08/2023
The Architect's Newspaper celebrates CUPACLAD as the best cladding product of the year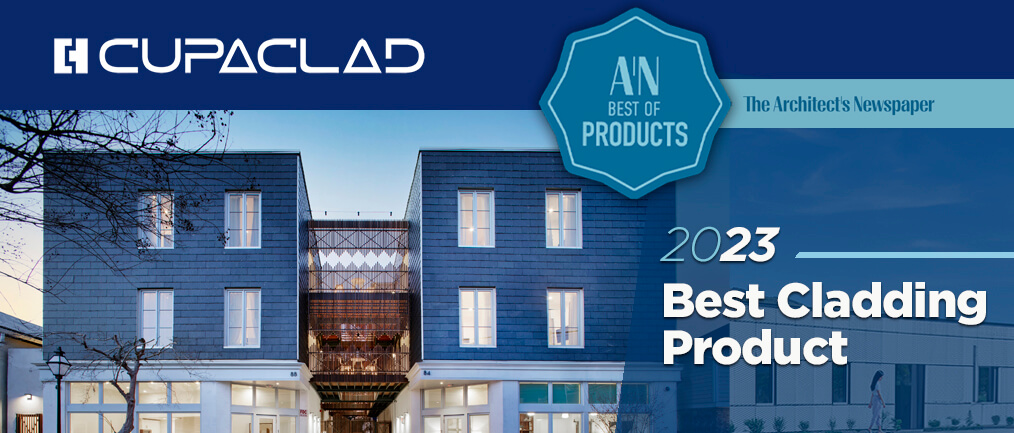 We are thrilled to announce that CUPACLAD, our cutting-edge cladding product, has been awarded the prestigious title of winner in the 'Façades: Cladding category' at the 2023 Best of Products Awards, hosted by The Architect's Newspaper.
CUPACLAD's accolade in the 2023 Best of Products Awards is not just a celebration of its aesthetic brilliance but also its sustainable ethos. This distinction underscores the growing importance of sustainability in modern architecture.
In an era where environmental consciousness and sustainability are at the forefront of architectural design, CUPACLAD emerges as not only a design marvel but also a sustainable solution that architects and designers can't afford to overlook.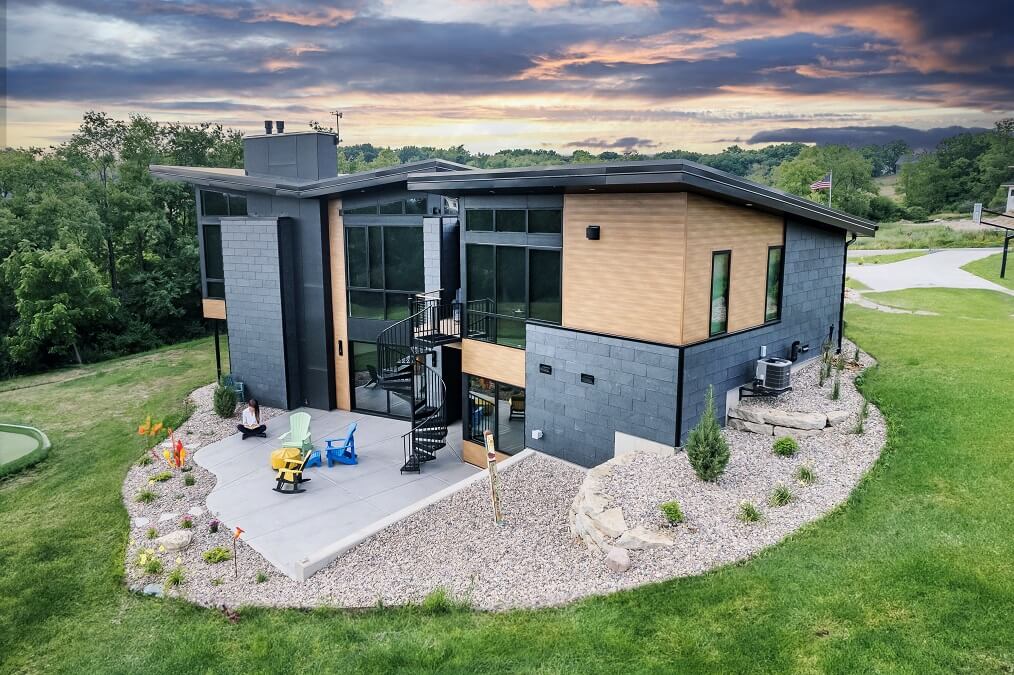 We are very proud to receive this prestigious award from The Architect's Newspaper, the most authoritative voice on architecture and design in the United States. Also, we would like to say 'thank you' to the seven members of the jury for this recognition.
Charles Sharpless AIA, Co-Founder and Principal at Somewhere Studio, LLC and member of the jury shared his thoughts on why the prize was awarded to CUPACLAD:
A thin stone rainscreen offering is a cool product that I don't see a lot of in the southeastern U.S. where I practice and teach. I would be excited to see more of that.
This award reaffirms our dedication to providing architects, designers, and builders with the tools they need to redefine spaces and create enduring beauty!

Are you ready to explore the endless possibilities that CUPACLAD can offer to your architectural projects? Fill out the form below, and our team will be in touch with the information you need.
As part of the prize, CUPACLAD will be published in print in AN's Best of 2023 issue, which will be distributed in December.
A natural slate facade is a timeless statement of architectural elegance. Its classic, enduring beauty is a testament to the ages, making it an ideal choice for both contemporary and traditional designs.
Thanks to this recognition, we are more determined than ever to continue our dedication to creating new projects with the enduring beauty of our natural slate facades.