Cupaclad
25/06/2019
CUPACLAD® Design ARROW: moving back and forth
The zigzag pattern of CUPACLAD® Design ARROW projects energy and dynamism. This slate rainscreen cladding design takes a simple rhomboid format to create a sense of movement.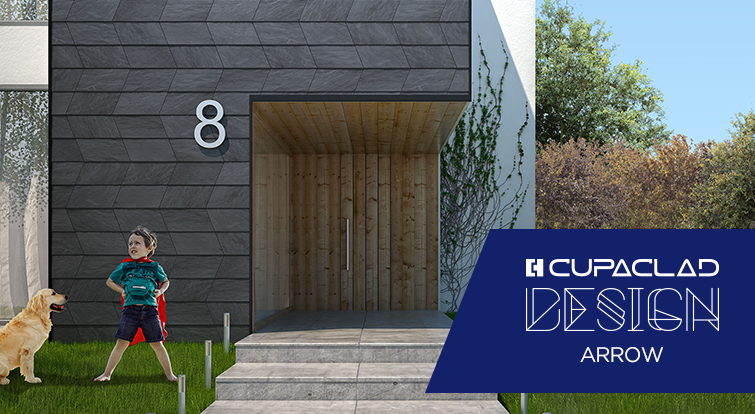 Each line of slates points at the opposite direction to create infinite arrows that move back and forth, providing a dynamic design to both horizontal and vertical buildings.
CUPACLAD® Design ARROW technical details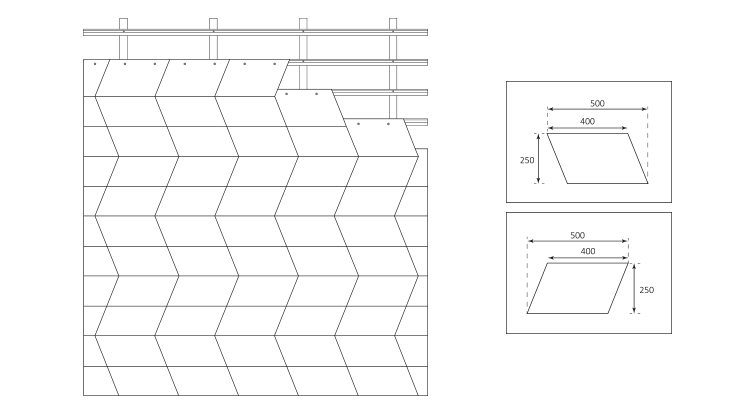 | SLATE SIZE | FORMAT | NOMINAL THICKNESS |
| --- | --- | --- |
| 40×25 cm | Rhomboid | 7,65 mm |
| NUMBER OF SLATES/M² | WEIGHT/M² (SLATE) | FIXING |
| --- | --- | --- |
| 12,5 uds/m² | ≤32 kg/m² | 2 invisible, flathead screws |
Energy overflows in this zigzag patterned façade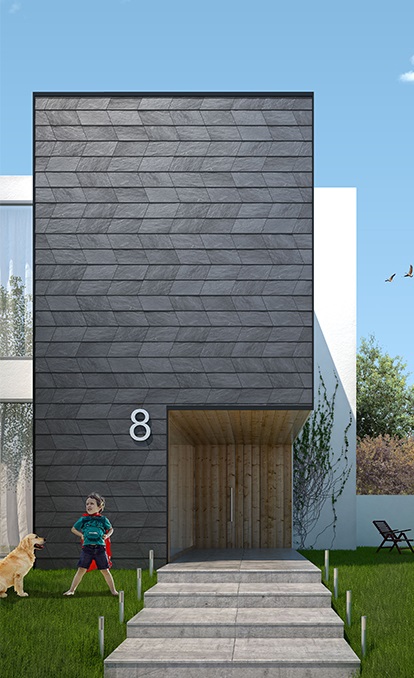 ARROW alternates rhomboid slates to create a zigzag pattern. The slate format is the same used for ASCENT and WAVE, but units are placed horizontally and without mixing formats.
This zigzag pattern provides a sense of verticality to high buildings and a dynamic effect to large horizontal buildings.
But aesthetics is not all, this modern design is a sustainable and efficient cladding alternative. CUPACLAD® combines the efficiency of rainscreen cladding systems with the durability of natural slate, providing a long-lasting cladding solution.
As other CUPACLAD® Designs, ARROW uses the same fixing method as the CUPACLAD® 101 series. Slate units are fixed using self-drilling stainless steel flathead screws and slates are overlapped so that screws remain invisible.
Are you an architect or a building professional interested in using this concept in your projects? Do not hesitate to contact us for further information through our contact form. We will be more than happy to help you!