Cupaclad
26/02/2019
CUPACLAD® Design OFFSET: asymmetric and stylish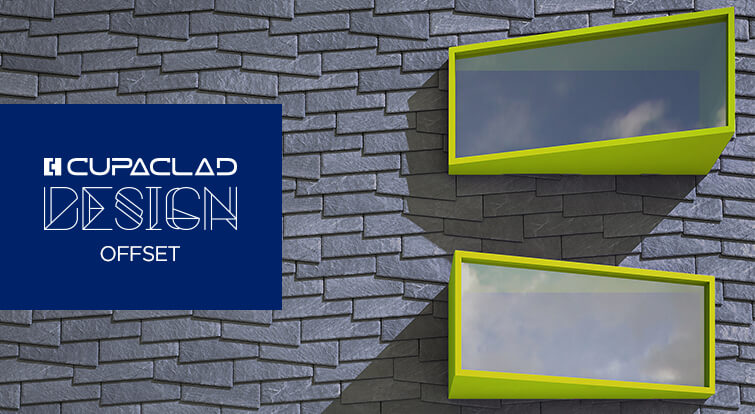 For our 7th CUPACLAD® Design, our designers have chosen a traditional material and transformed it into a more contemporary design. The result is OFFSET, an asymmetric and stylish ventilated facade design.
It's our engineers and designers' goal to propose new innovative shapes and combinations that adapt to the latest architectural trends. With OFFSET, our designers have brought to life a new slate ventilated facade design that mixes tradition with modernity.
CUPACLAD® Design OFFSET technical details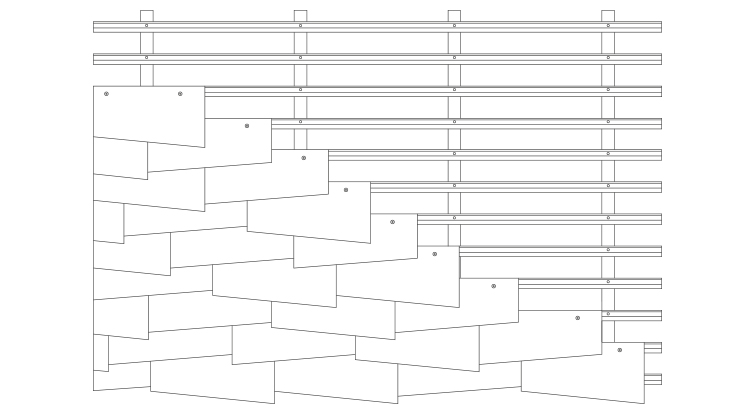 SLATE SIZE
FORMAT
NOMINAL THICKNESS
50×20/25 cm
50×22/18 cm
Asymmetric
7,65 mm
| NUMBER OF SLATES/M2 | WEIGHT/M² (SLATE) | FIXING |
| --- | --- | --- |
| 17 units/m² | ≤30 kg/m² | 2 invisible, flathead screws |
An asymmetric pattern for ventilated facades
This natural slate ventilated facade design combines two asymmetric slate formats. This design uses an irregular pattern to create a modern version of a rustic style; the pattern was inspired by traditional stone facades.
Furthermore, slate's dark shades of grey and black provide a much more elegant and stylish appearance.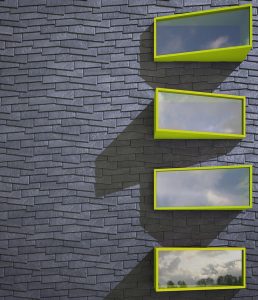 As for the fixing method, this design uses the same screws as our CUPACLAD® 101 series. Each slate unit is fixed by two flathead screws which remain invisible when overlapping the slate units. You can find more details about the system installation in the CUPACLAD® general catalogue.
This creative design not only adapts to contemporary architectural trends, but it also includes the efficiency and sustainability inherent to our rainscreen cladding systems. As usual, our engineers and designers work together to offer both aesthetic and technically reliable solutions that adapt to any project.
Are you an architect or a building professional interested in using this concept in your projects? Do not hesitate to contact us for further information through our contact form. We will be more than happy to help you!