Projects
20/01/2020
The restoration of a symbol: Milwaukee City Hall
The Milwaukee City Hall was finished in 1895. The bell tower was 108 meters high, at the time the second-tallest structure in the United States behind the Washington Monument. Since then, it has been the marketing symbol of the city until the construction of the Milwaukee Art Museum.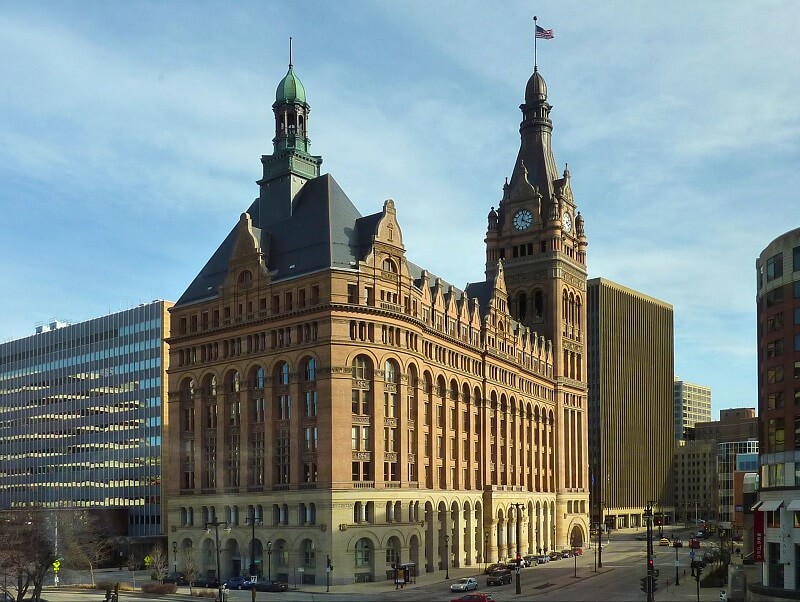 Photo by James Steakley
More than a century after the inauguration, a restoration was needed. The lack of an appropriate maintenance and the harsh climate of Milwaukee had deteriorated the building.
This building was the best of the best in its time period, said Don Berendsen, project superintendent for contractor J.P. Cullen & Sons, the company who was in charge of the restoration. It is a testament to the quality and craftsmanship of the men who built it.
The plan included a complete removal and replacement of the upper slate. CUPA 14 was chosen thanks to its dark grey appearance and its riven surface. The fact it had been used before in many historic restorations was a quality guarantee. More than 19.000 pieces of slate were employed in the City Hall.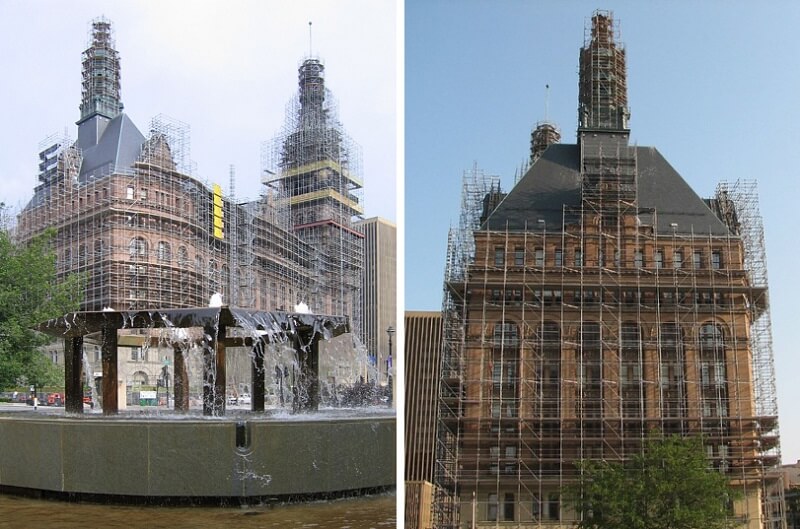 Just given the fact that it was such a high-profile project…not everybody has the tenacity or the inclination to take something like City Hall on. In this case, Cullen showed that's exactly what they looked for, explained Ghassan Korban, Commissioner of the Department of Public Works.
One of the main challenges of the restoration was to stabilize the structure and recreate in detail the original design. As the water had damaged the surface and the interior, measures were urgently needed.
After four years of analysis and planning, and three more years of restoration, all the efforts brought a remarkable result. The project has received several awards since its completion, like the Wisconsin Historic Restoration Award or the Midwest Construction Project of the Year.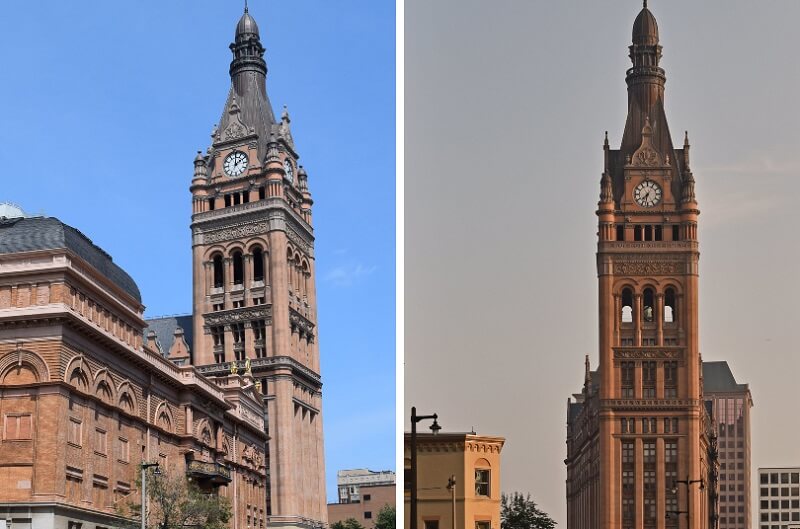 The Flemish Renaissance Revival style has been preserved as it was conceived originally by architect Henry C. Koch. CUPA PIZARRAS' slates have been used all around the world to restore historical buildings. Our experience, wide range of selections and quality ensures you will find exactly what you want.