CUPACLAD natural slate is specially selected from among our 20 quarries for its technical properties and is subjected to specific quality controls to guarantee exceptional performance in any facade.
CUPACLAD ensures quick and easy installation thanks to the greater regularity and flatness of the slates, which are delivered with the holes made to match the selected CUPACLAD® system. Even its packaging, which is smaller and lighter, has been designed to facilitate and shorten installation times.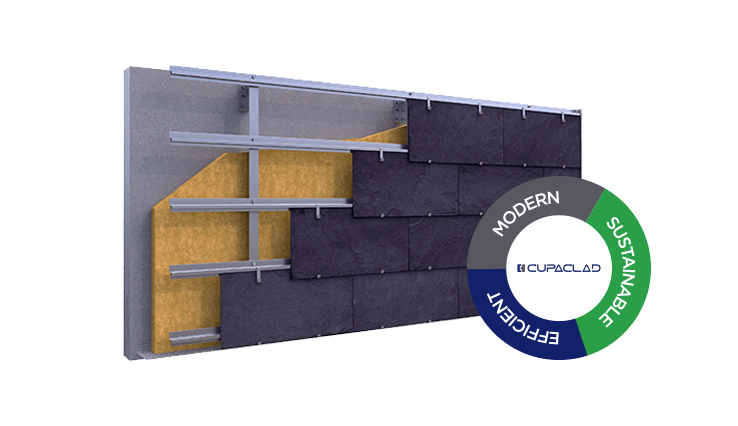 A life cycle analysis, which allows you to analyse the overall environmental impact of a product, confirms CUPACLAD® as the ecological option for facade cladding, thanks to the use of natural slate instead of prefabricated products.
Environmentally friendly and sustainable
Natural slate is only subject to extraction and mechanical transformation; there are no chemical or heating processes involved as with alternative materials.
Efficient as a rainscreen cladding
Now considered the most efficient system for construction envelope purposes.
Complementary to external insulation systems
Reducing energy consumption and helping to keep the building cool in summer and temperate in winter.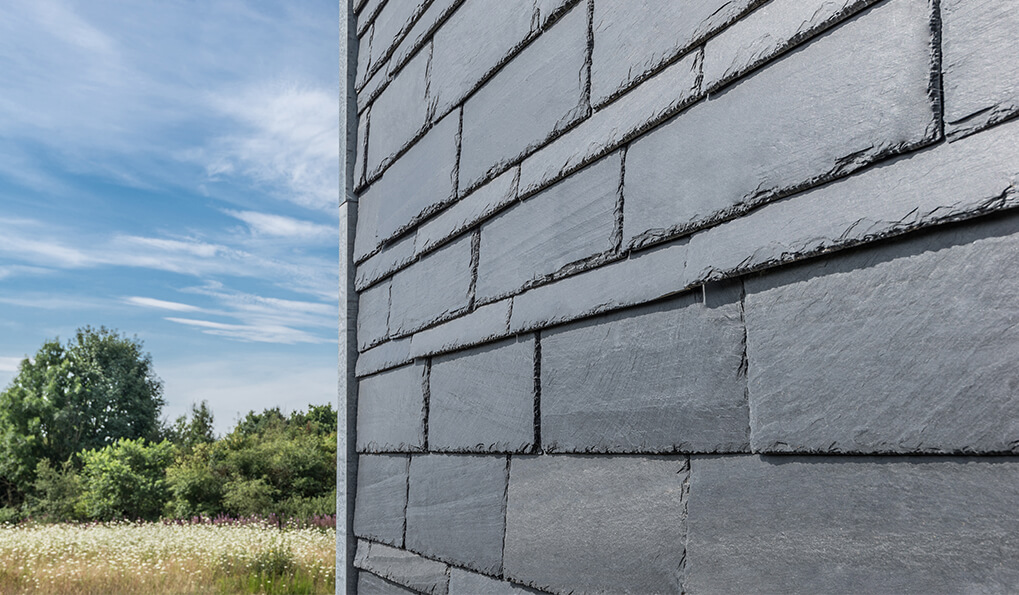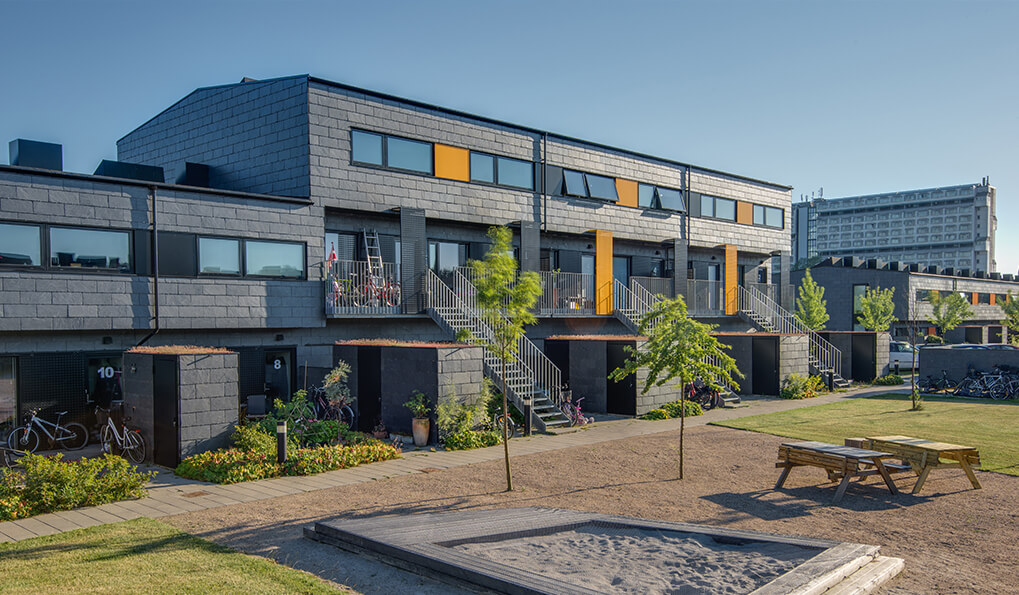 Developed with architects and installers to achieve exceptional performance, CUPACLAD® systems are a safe bet.
Highly durable
Tectonic slate with more than 100 years of durability, high resistance, fireproof and waterproof.
Maintenance free
CUPACLAD® systems do not require any additional treatment and their color and properties remain unchanged over the years.
Quick and easy to install
CUPACLAD® reinvents the traditional technique for placing natural slate, offering greater simplicity and significant savings in installation times.
Thanks to its unique, natural and modern design, the CUPACLAD® system redefines the aesthetics of slate facades.
Lightweight and versatile
Compatible with any facade design and lighter than any other natural stone system.
Contemporary design
Different options and combinations of formats created by our designers alongside Danish architects.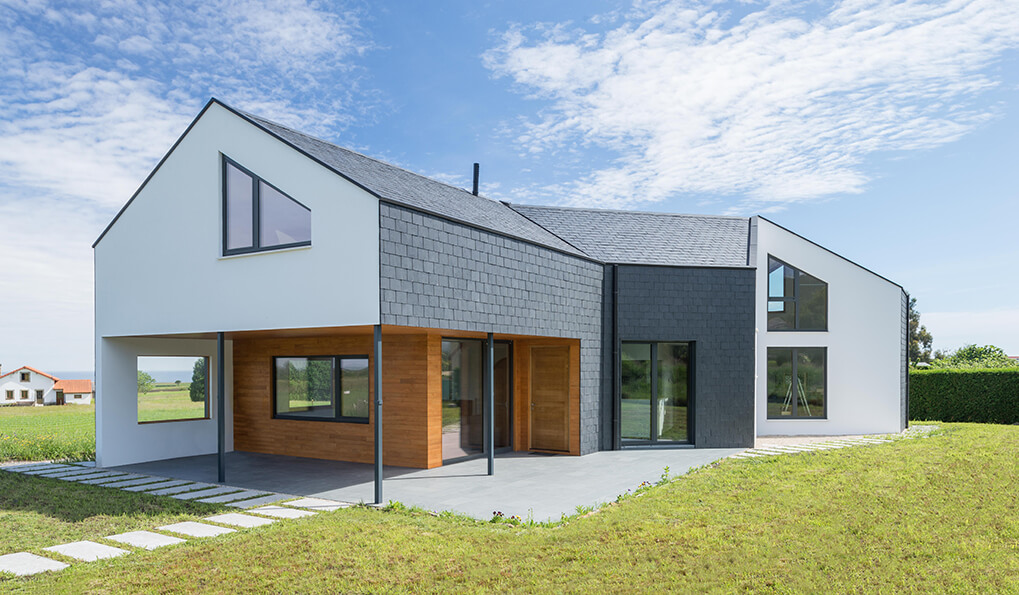 The efficiency of a rainscreen cladding
Rainscreen cladding is a construction solution widely used and popular amongst Architects and developers worldwide.
Now considered the most efficient system for construction envelope purposes. The combination of a ventilated system together with an insulation system gives numerous advantages in terms of thermal and acoustic properties. It avoids thermal bridges and condensation issues.

Thermal efficiency is increased due to the cooling effect in summer and greater heat retention in winter.

Rainwater penetration is greatly reduced and any moisture is removed through the constant ventilation, reducing the risk of any condensation.

Estructural movement reduction
The air cavity avoids temperature variations resulting in less pronounced structural movements. This reduces the risk of cracks and other structural issues.

The cladding material is kept dry due to continuous ventilation. Many issues related to humidity (efflorescence etc…) are reduced resulting in a longer life span of the installation.
Our comprehensive quality team selects the perfect slate for each system based on wind, bending and impact tests to guarantee performance on the facade. Our Exclusive Cladding Range is underwritten by the highest European quality standards.


Any questions? Our team of facade systems experts is at your disposal