Roofing
20/01/2020
Gable roof in modern architecture: a classic is never old fashioned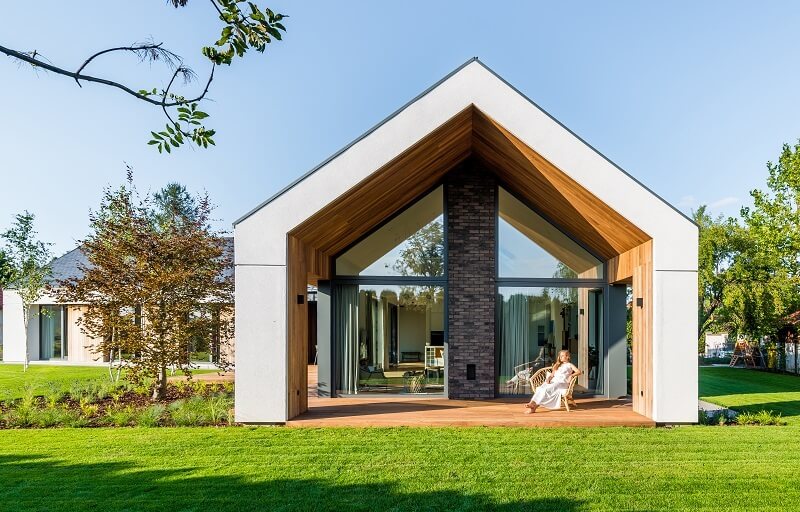 The gable roof has been used successfully in construction since the classic architecture of the Greek and Roman civilizations. It's the first house the children learn to draw, almost by instinct, a clear sign that simplicity and efficiency last through the ages.
Contemporary architecture still uses the gable roof, but usually with some stylistic and material changes to adapt it to the new era.
It is increasingly common to find architectural studies that apply this kind of sloping roof in their modern housing projects. For example, in the designing of uniform and minimalist housing blocks.
The growing importance of the rainscreen cladding systems has led to the search of continuity between façade and roof. For that purpose, new stylistic solutions have come up to draw simplicity in the buildings without losing the aesthetic touch.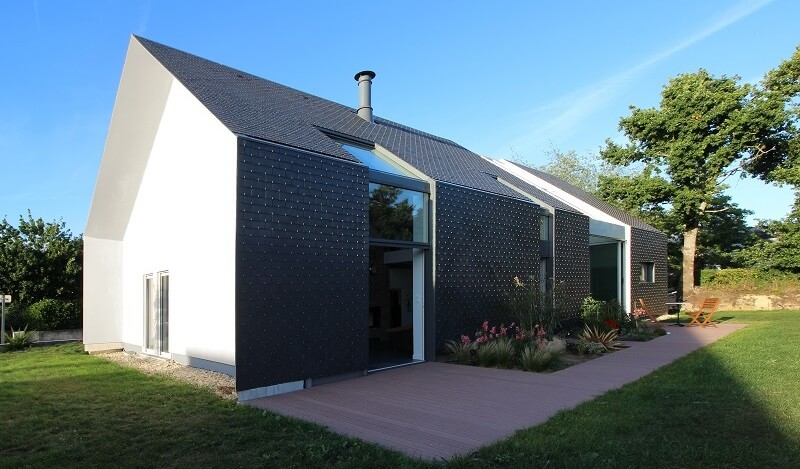 Do you know what are the main characteristics and elements of this kind of roofs? Here we detail some of them:
Simple and functional designs:  the constructive elements without a concrete function disappear. Designers run away from ornaments, making minimalist drafts with a lot of straight lines.
Easy to build: the gable roof is simple, so it fits with any kind of building. Also, the technical requirements are easy to achieve.
No eaves or cornices: roof and façade form a whole, without rupture elements, to offer a sense of continuity. Sometimes, that feeling is accentuated using the same material.
Same material everywhere: a solution becoming more and more trendy. Designers look for the harmony between all the parts of the building. The result is very eye-catching.
Sustainable and natural materials: architecture and sustainability are closer than ever. The environmentally friendly elements are taking advantage in the construction sector.
Space combination:  the distance between inside and outside the building is reduced. The garden is another element of the house, and the interior rooms reach beyond the four walls.
Large windows: key to connect outside. On one side, it creates amazing exterior views. On the other hand, it filters the natural light.
Symmetry: the gable roof is perfect to create perfectly symmetrical things but remember, there is no written rule.
Hidden gutters: classic gutters are changed for hidden ones in another touch of minimalism. The function remains the same: collect rainwater and divert it away.
As we have already explained in our blog, the gable roof is only one of the different types of roofs. The use of slate in construction buildings can bring amazing results like this Passivhaus in Asturias, the Treldehuset summer house or Villa-P.