Projects
14/12/2018
CUPA PIZARRAS chosen for Camphill Blair Drummond – An inspirational redevelopment project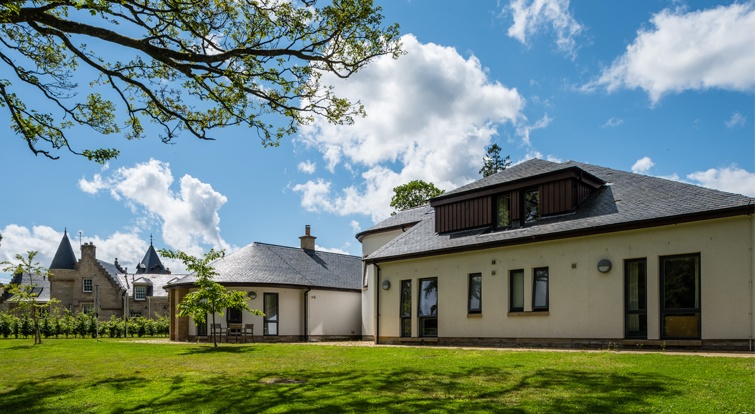 CUPA PIZARRAS has been specified for the historic Camphill Blair Drummond site. In keeping with the area's heritage Heavy 3 slate was chosen for six stunning homes for day students and residents; due to its desired aesthetics, durability and flexibility.
Located in the outskirts of Stirling amongst rolling hills and exquisite Scottish scenery, Camphill Blair Drummond provides a warm, friendly and home-from-home living environment for young people with complex learning difficulties. The centre provides meaningful activities and workshops where relationships can be built and students and residents can live, learn and relax in a unique family setting.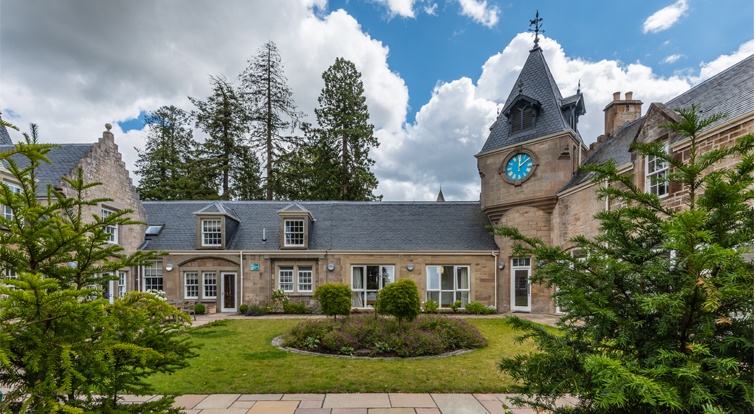 The centre is situated within the grounds of the beautiful and historic 19th century Baronial mansion, Blair Drummond House, where six new houses have been built for residents. Four of the houses are purpose-built, state of the art homes, and one is a refurbishment of a listed building with a modern extension. All developments have fully equipped kitchens, social spaces, and bedrooms with en-suite bathrooms.
With the traditional setting, it was imperative that a roofing slate was chosen that could fit in with the historic design of the buildings. CUPA PIZARRAS' Heavy 3 is popular in Scottish heritage areas due to its resemblance to Ballachulish, the time-honoured blue-black slate. This appears on many older buildings but is no longer quarried in Scotland.
CUPA PIZARRAS' Heavy 3 is a true heavy slate, and undoubtedly the best choice for Scottish roofs. Aside from its stunning aesthetic, Heavy 3 can last over a hundred years and its extra thickness of 7-8 mm gives it the perfect strength to withstand any extreme Scottish weather.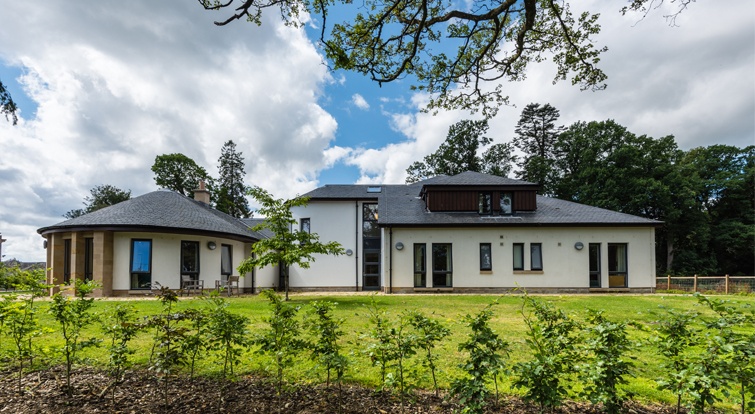 Alisdair Macduff of Macduff Architects, commented:
It was of the utmost importance that we created the most beautiful area for this centre and its inspirational students and volunteers. CUPA PIZARRAS is a company we use frequently for its high-quality products and reliability, but Heavy 3 also enhanced the beauty of the surroundings by blending into the natural Scottish landscape.
He continued:
The slate was also specified due to its durable qualities – the cost-effective aspects associated with natural slate and Heavy 3 helped to provide peace of mind for those at Camphill Blair Drummond.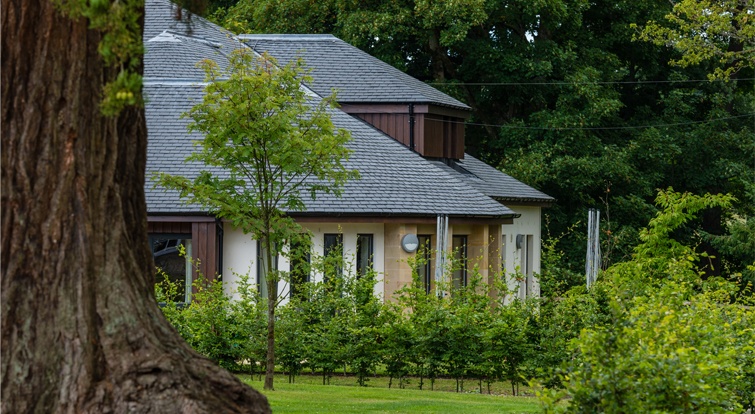 CUPA PIZARRAS' Heavy 3 was also commended for its design flexibility. Jim O'Connor, Health and Safety Maintenance Manager at Camphill Blair Drummond, discussed this necessary requirement of the project. He commented:
The project spanned over three distinct buildings including a tall clock tower, and therefore a complex mix of pitched and tower roofing had to be managed. CUPA PIZARRAS was able to accommodate this to an excellent standard; all the slates came pre-cut which contributed to the excellent level of customer service. I've worked with CUPA PIZARRAS previously and I was pleased to see them on site.
The finished look is incredible, and I'm delighted with the roofing especially. We've had so many positive comments from the students on their new accommodation – we are sure they will enjoy their stunning new homes for years to come.