Cupaclad
CUPACLAD® Design LINEAL: mix textures and colours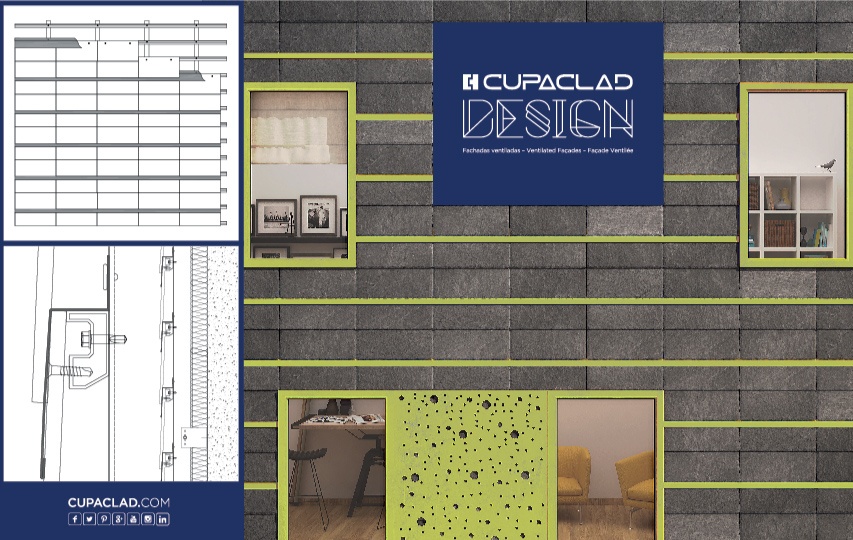 The third edition of CUPACLAD Design squeezes the combination of different materials and colour contrasts to get a personalized and contemporary design.
A CONTEMPORARY DESIGN WITH ENDLESS POSSIBILITIES
This new CUPACLAD Design proposal reinvents the rainscreen cladding design and suggests a combination of materials to add a touch of light.
It is specially developed to introduce new colors and textures, turning the slate facade into a distinguishing feature.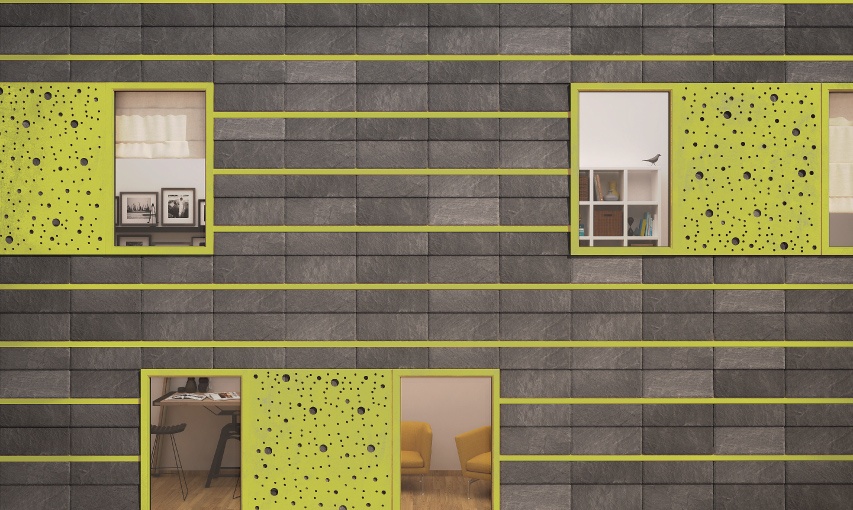 This system allows infinite combinations to create a totally customized design without compromising the functionality and the efficiency of the ventilated façade, getting the highest level of personalization. It can be applied to the whole facade or only to a part of it, based on the desired visual impact.
DARE TO MIX TEXTURES AND COLOURS!
This CUPACLAD Design proposal combines the efficiency and sustainability of CUPACLAD rainscreen cladding systems with an easily customizable contemporary design.
This personalization is achieved by mixing different materials, colours, shapes and textures. This design includes some green steel plates highlighting the natural character of the slate facade. A very original way of giving a touch of light.
It is a brand new system proposing a contemporary design that fits in perfectly with new trends in sustainable architecture.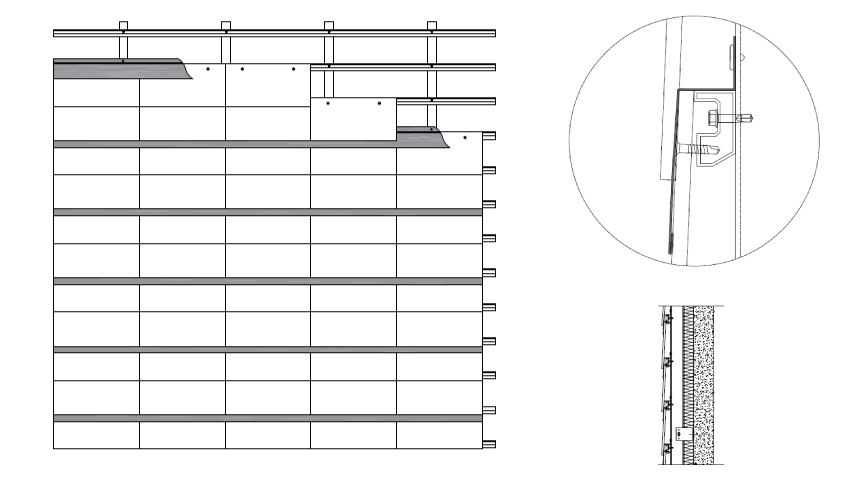 This design uses invisible fixings and 50×25 slates (7.5 mm thickness) installed with a horizontal overlap. The chosen material, in this case 2 mm steel plates, is placed using the upper overlap of the slates.
Do you want to use this idea for your next project? Dare to mix our rainscreen cladding systems CUPACLAD with different materials and colours!
If you have any queries or need technical advise, please feel free to contact our CUPACLAD Design team. Send us an email to cupaclad@cupapizarras.com.