Cupaclad
A floating amongst trees home featuring CUPACLAD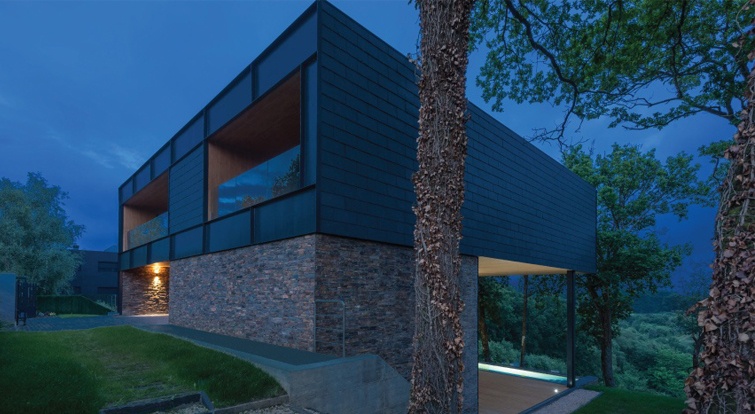 This project is inspired by natural materials to blend in with the surrounding environment: natural slate, stone, wood … A sustainable dwelling at the forefront of architecture! Find out all the details of this unique home.
FLOATING AMONGST TREES
This innovative project developed by Sustainable Energy & Housing is located near Bilbao (Spain) and has been specially designed to show the latest trends in architecture. During this first year it will become a showroom to witness the most contemporary techniques and constructive solutions.
For the architectural study that has designed it, this showroom has been a creative challenge: a stylish building that is both attractive and functional.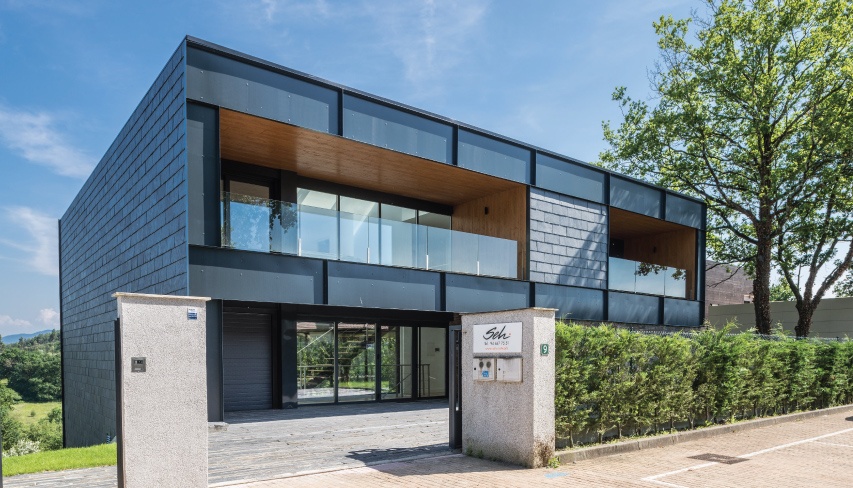 One of the main elements of this project is the combination of different traditional materials: natural slate, stone, wood and glass become the main players to create a warm, cozy and comfortable place.
It is a structure built at 3 levels that is in balance with nature. The architects' purpose was to achieve a total harmony with the environment surrounding it and, at the same time, to optimize its energy efficiency. That is the main reason why they decided to install our rainscreen cladding systems CUPACLAD 201 Vanguard. Its natural slate finish brings a unique value to the building and combines perfectly with other natural materials.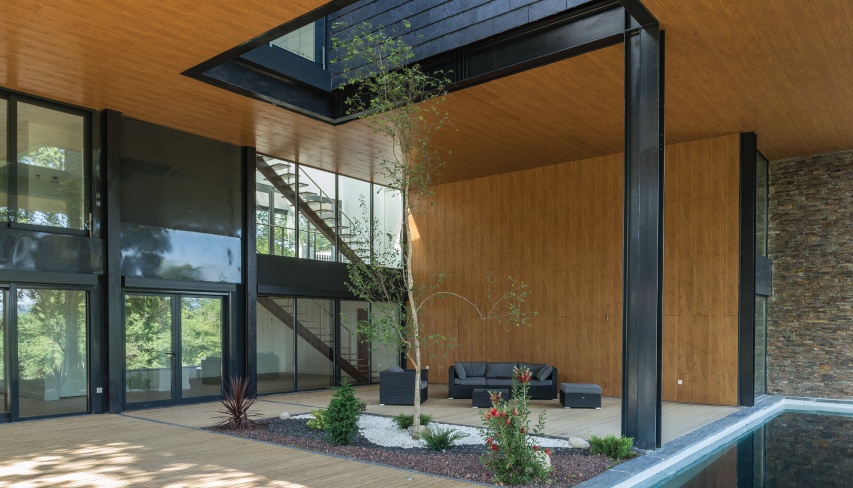 The large glazed balconies and the inner courtyard make this house a perfect place to understand the new trends in sustainable architecture.
Don't miss this time lapse video showing the entire construction process:
WHY A NATURAL SLATE FACADE?
Pedro Rebollar, Sustainable Energy Housing CEO has commented:
Our project is inspired by organic architecture, and seeks the maximum integration with nature, looking for the least impact. That is why we have chosen natural materials. Firstly, we wanted it to adapt to the terrain profile and give the project some visual lightness blending with the original landscape.

This design represents a layer of slate flowing from the floor to the deck, looking for a visual support like the natural stone prism on the opposite corner.

CUPA PIZARRAS slate was the perfect material for this project: it is 100% natural, rainproof and is black (besides being the base of exterior architecture, black always provides a great aesthetic value).
Developed with the support of Danish architects and installers, the rainscreen cladding systems CUPACLAD® have revolutionized the design and installation of natural slate in facade. It is a lightweight building solution, easy to install and combining modernity and aesthetics.
Characterized by its contemporary design, the ventilated facade system CUPACLAD® 201 VANGUARD combines large format slates with stainless steel staples, generating a clean and modern combination.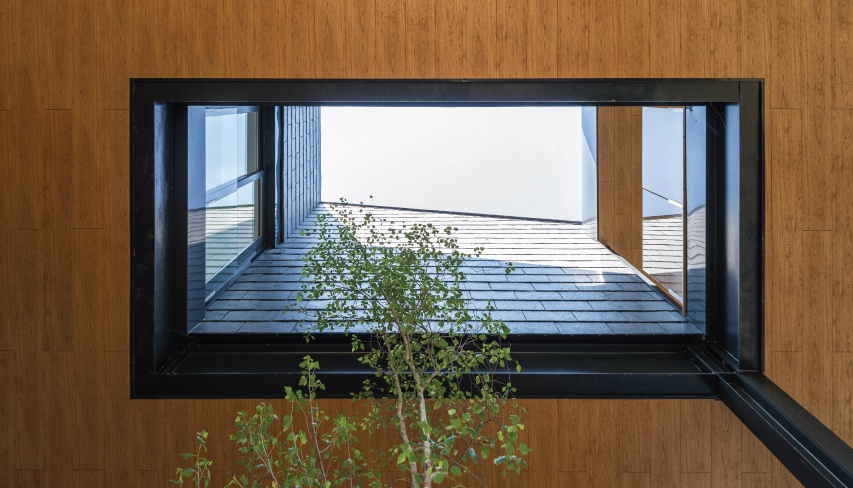 Find out here more about our rainscreen cladding systems CUPACLAD.