Interview
02/06/2020
Jesper Korf (N+P Arkitektur): "Slate offers even more possibilities in modern architecture"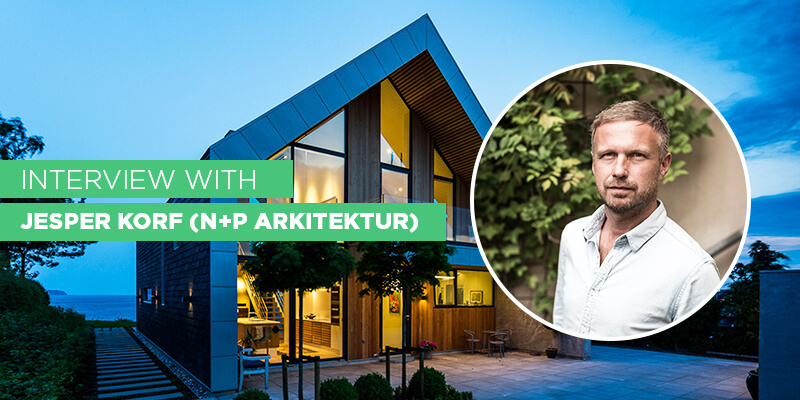 The innovative Danish house Villa P was voted the most popular project in our Instagram contest. Its elegant Scandinavian style won over the hearts of those who have once visited it. Jesper Korf was the architect who made the vision a reality and, in this interview, he confesses some secrets of its success.
CUPA PIZARRAS – How was the designing process of the house?
Jesper Korf – The house is located on a plot with nice views over the Little Belt to the east. The idea was to take advantage of the view while enjoying the western evening sun. The result of the architectural grip is a transparent building that, like an illuminated tunnel, gives residents – and passersby – a view of the water through the house, and when the residents stay in the west-facing offers sun-soaked patio.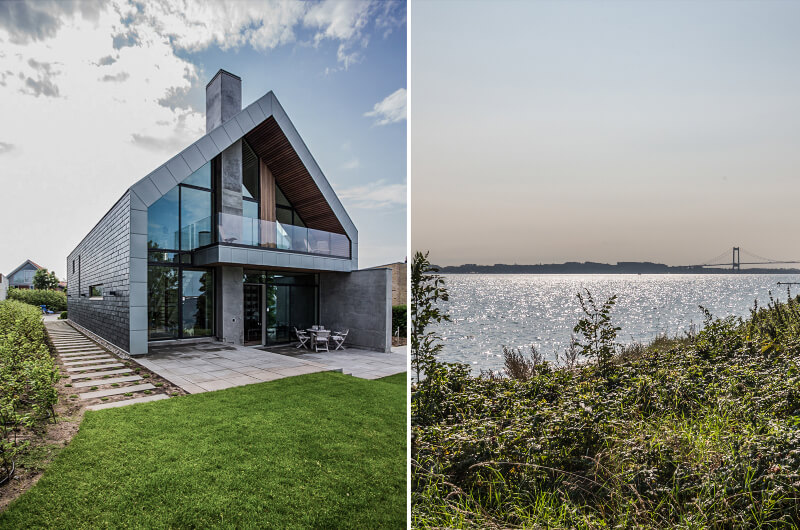 CP – Why did you choose natural slate for roof and façade?
JK – The choice of natural slate came from a wish for a material that could be used for both facade and roof. Slate is a great material for lightweight constructions, so it fit perfectly with the concept of this house.
CP – Does natural slate have a long tradition in Danish architecture?
JK – Historically, slate has been used for many years in Danish architecture. Slate is often seen on the roof surfaces of old houses both in the countryside and in the city. Today, when there are systems that allow the material to be used on vertical facades, the material offers even more possibilities in modern architecture.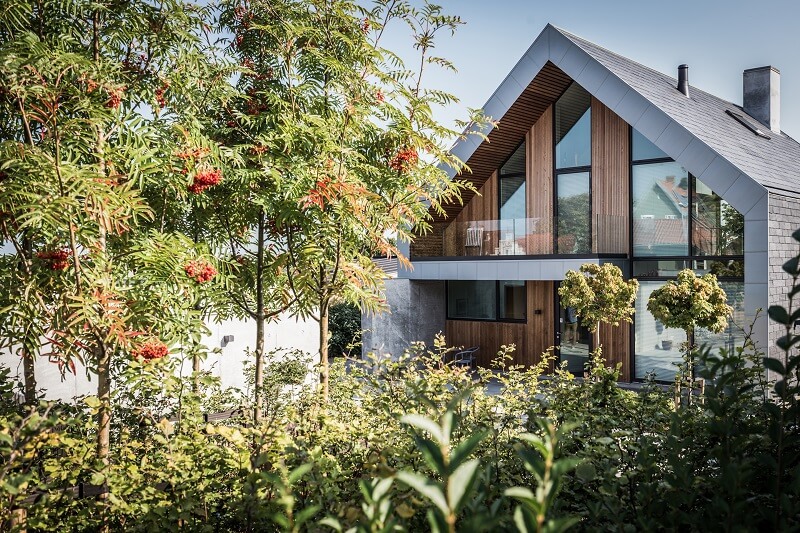 CP – In your opinion, what is the most interesting trend nowadays in Danish architecture?
JK – In Danish and Scandinavian architecture, there is currently a strong focus on sustainability. This applies both to the way the materials are produced, but also to the architecture being durable over time. That materials have been patinated in a beautiful way, so we enjoy looking at the houses for many years into the future. That is what we call architectural sustainability in the design.