Projects
CUPA 10 natural slate provides a Japanese home with a sustainable and long-lasting roof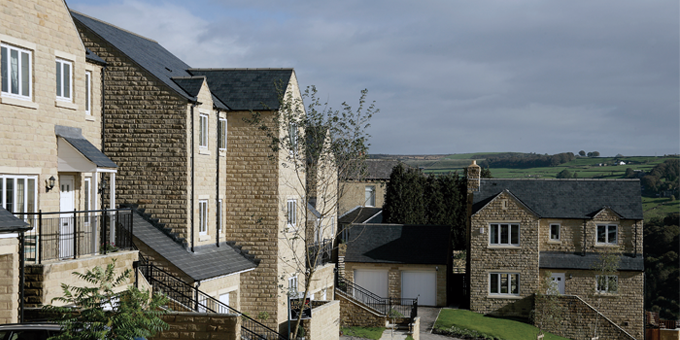 Natural slate matches the surrounding natural environment in a one-story house built in Otake (Narita-shi, Chiba-ken).
Our blue black slate CUPA 10 30×20, Range R, was chosen for this traditional Japanese project, called 'Gakushuin shoto-ka Seido'.
Range R is he result of a more rigorous selection, composed exclusively of natural slate of a highly regular thickness and great flatness.
CUPA 10 is easy and quick to lay and complies with all international regulations and requirements in relation to quality.
For this project, natural slate was split to a special thickness of 6 mm, creating a rustic and artisanal effect and providing this roof with a unique personality.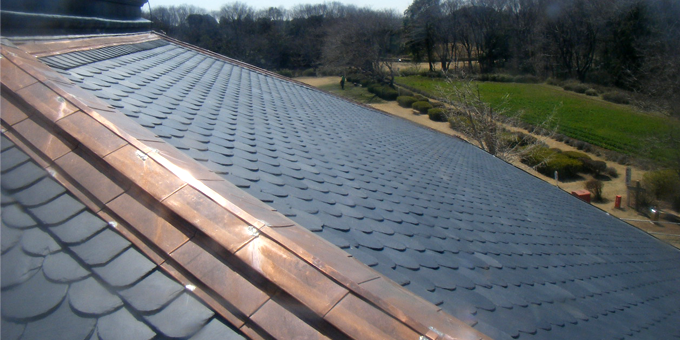 Kumagai Master Thatchers Co. Ltd. chose natural slate to blend with the forest environment. This building is a great example of Japanese architecture that integrates interior and exterior space.
As a result, this house exudes comfort, coziness and elegance because of the rich natural materials, attention to detail and fine blue craftsmanship. This home is fortunate to have large windows, which provide amounts of natural light.
A SOPHISTICATED AND FUNCTIONAL ENVIRONMENT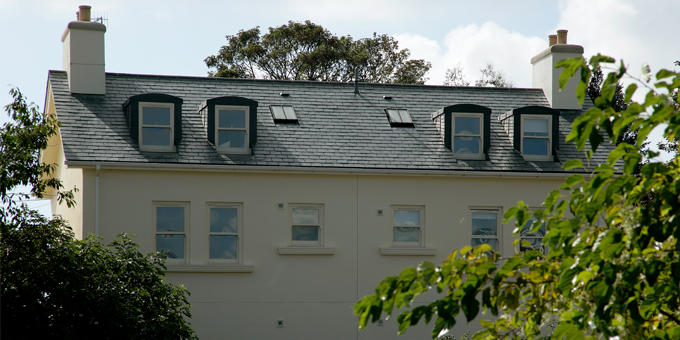 Recently, people prefer traditional methods of building houses, which are more sustainable and long-lasting. In fact, natural slate provides infinite possibilities, facilitating the creation of sophisticated and functional environments.
A major architectural challenge nowadays is based on the creation of functional designs in line with the aesthetics of the surroundings, which blend in with the local environment and which remain unchanged over the years.
Construction standards oblige us to focus on basic aspects of energy efficiency and sustainability.
Furthermore, natural slate provides numerous economic advantages, given it is a 100% sustainable product and involves practically no maintenance costs at all.