Projects
01/03/2018
Discovering Madrid through natural slate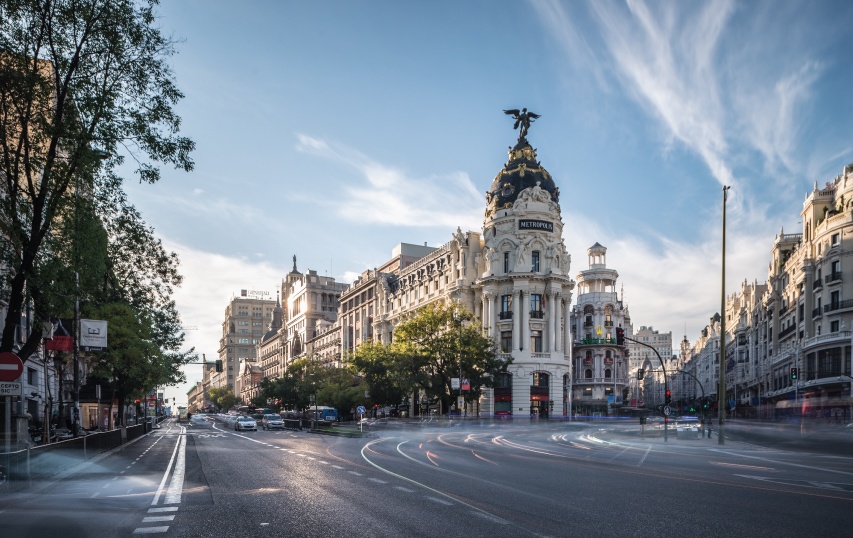 Many outstanding buildings all around the world are covered in natural slate, a material synonym of durability and efficiency. Madrid, capital of Spain, is no exception, with many of its landmarks covered in natural slate. This city, one of the largest in Europe, hosts a wide range of monuments, temples and palaces which show different architectural styles such as: medieval, gothic or contemporary style.
Here at CUPA PIZARRAS we are very proud that our slates have been chosen to renovate three of Madrid's most iconic buildings.
PLAZA MAYOR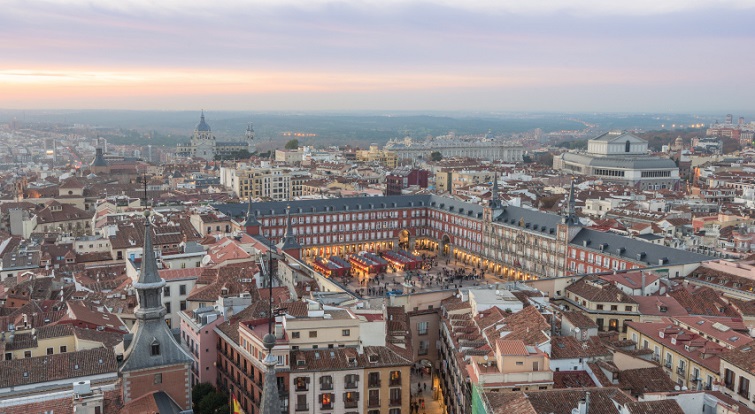 Madrid's emblematic square has recently celebrated its 400th anniversary. Located in the old town, a few metres away from the famous Plaza del Sol, its huge size and natural slate roof, renovated with CUPA 4, are its main features.
This space, initially known as Plaza del Arrabal, due to being out from the walls, had the most famous market in the city at the end of XV century. Juan de Herrera y Juan Gómez de la Mora were the people responsible of joining the buildings in the area, where festivals and coronations were celebrated. The square was renamed as Plaza Mayor in 1591.
With a rectangular floor plan and a 129 x 94 metre surface, the square is completely closed by three-storey residential buildings. It has 10 different accesses and 237 balconies. In addition, this impressive place has suffered three devastating fires in 1631, 1670 and 1790.
In the roof refurbishment that began in 2012, CUPA 4 natural slate was selected due to its blue-black shade and smooth surface. Nowadays, the Plaza Mayor constitutes one of the most famous locations in Madrid, and a must-visit place for locals and tourists alike.
ALMUDENA CATHEDRAL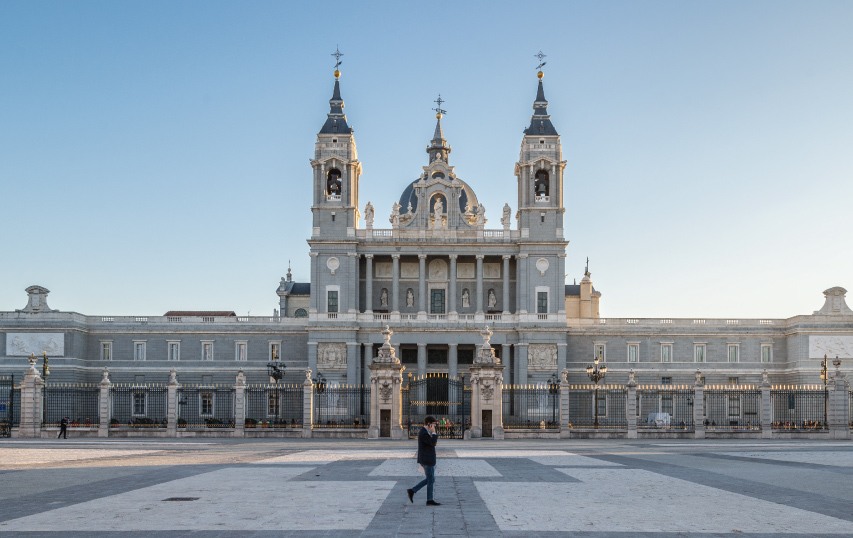 Placed beside the Palacio Real, the Almudena Cathedral began to be built in 1883, when king Alfonso XII placed the first stone. The monarch was the driving force behind this temple, destined to be the burial place of his wife, María de las Mercedes.
This extraordinary project is dedicated to Madrid's patron saint and was created by architect Francisco de Cubas. Through its history it has been refurbished several times and in 1884 the church was transformed into a cathedral.
It is a remarkable building for its neo-gothic French style, its Latin cross plant and its huge roof covered with CUPA 5 natural slate. This natural slate stands out for its rough texture, characteristics that bring distinction and elegance to this temple.
The first cathedral consecrated by Pope John Paul II outside of Rome, it is considered as the most important religious building in the city of Madrid.
METRÓPOLIS BUILDING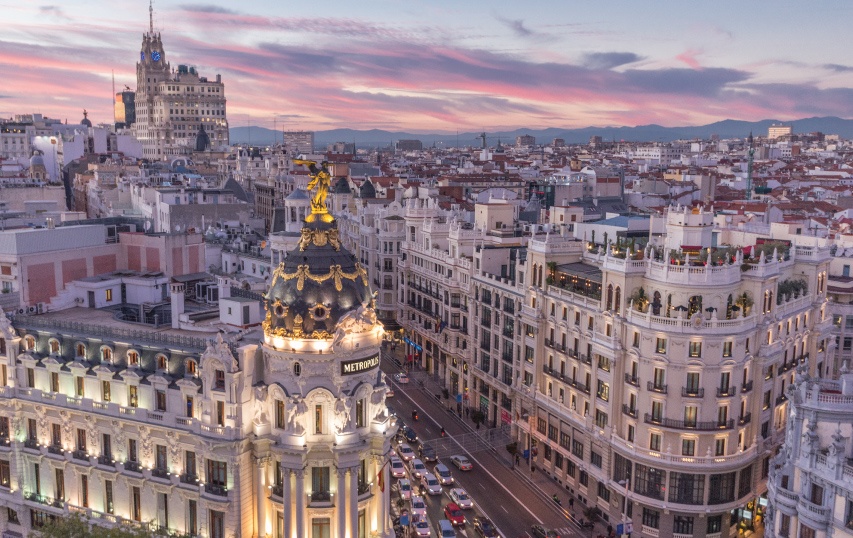 Elegant, emblematic and impressive. We can define in this way this office building located in the popular Alcalá Street, close to Gran Vía, both two of the main arteries in Madrid.
This 45m circular tower, example of Beaux-Arts style, was inaugurated in 1911 and designed by the French architects Jules and Raymond Février. For 10 years it held the "title" of the highest building in Madrid, until 1921 when the 58 metre Edificio de la Prensa surpassed it.
Apart from its height, this Madrid symbol stands out for its imposing dome refurbished with CUPA 5. This grey slate with a rough texture gives it a sophisticated and impeccable appearance.
This refined dome belongs to the "Pompier style" because of its similarity with the helmet of firemen, and houses the sculpture of a winged goddess of victory. It attracts attention during the day, but it is at night that the beauty of this tower is truly highlighted by 205 spotlights. Discover more details about the Metrólopis building here.
These projects show that natural slate is both timeless and easily adaptable to any project, providing a unique character on the roof or facade. Our wide selection of slate allows the restorers to maintain the original appearance and personality of the historical heritage of each country.