Cupaclad
18/01/2019
One Museum Place, an architectural masterpiece covered with slate in Atlanta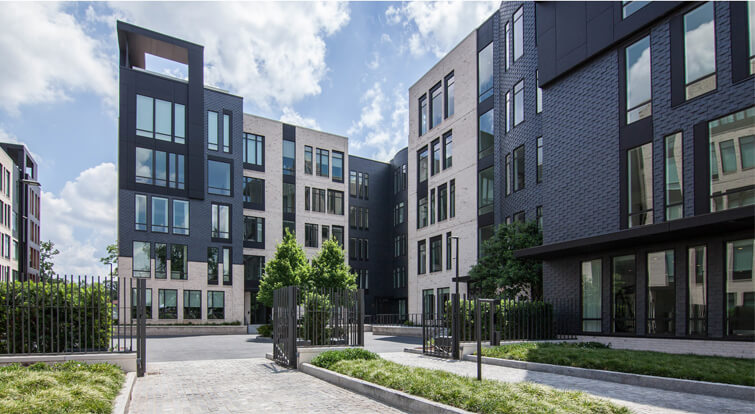 One Museum Place is an architectural masterpiece of 215,000 square feet divided in two five-story buildings that houses 44 custom residences. The exterior façades combine several cladding materials, but natural slate walls cover most of the building.
The team in charge of the construction was the visionary developer John Wieland, Mack Scogin Merril Elam Architects and General Contractor Brasfield & Gorrie.
A spectacular building in Atlanta's arts district
One Museum Place is located at Atlanta's arts district, 1301 Peachtree Street, right across from the High Museum of Art; a museum that has become the leading art museum in the Southeast of the USA and one of the most visited art museums in the world.
The unique exterior cladding and the overall design of the complex have transformed the One Museum Place into an iconic view in Midtown Atlanta. The exterior façades stand out not only because they harmoniously combine three cladding materials, but also because they combine three different slate patterns.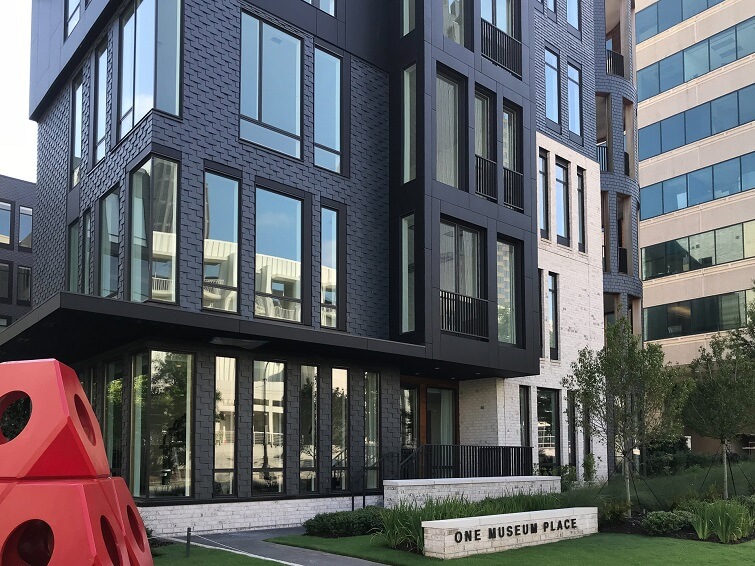 The architect of the project explains the complexity of this design:
"For One Museum Place, the combination of three cladding materials required three trades to coordinate methods, material interfaces, material terminations, etc. Three different slate patterns were used on the project in response to building geometry and desired textures."
An extraordinary design that offers a unique experience
The design of the One Museum Place is one of a kind from the exterior façades to the interior design of the buildings. Every detail has been thought to transform the building in a unique experience.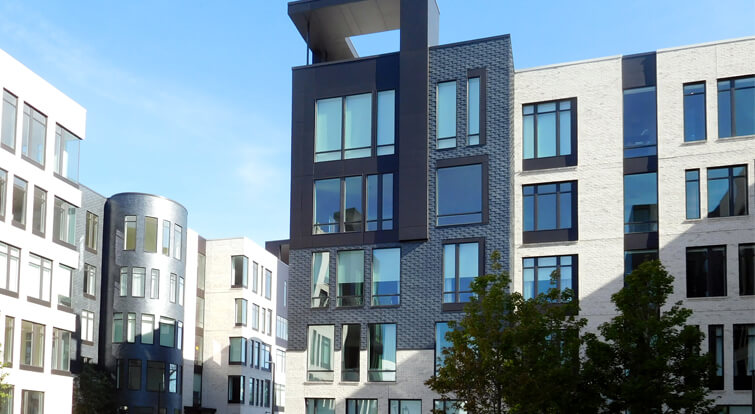 Most of the units have a private elevator that opens directly into their homes, as well as a "private" garage inside the building's secured parking garage. Moreover, the units located on the top floor have their own private rooftop terrace.
Slate rainscreen cladding CUPACLAD® for endurance and efficiency
Mack Scogin Merrill Elam Architects was one of the first American firms to embrace the usage of rainscreens, back in 1989, when few people knew the significant benefits of these systems.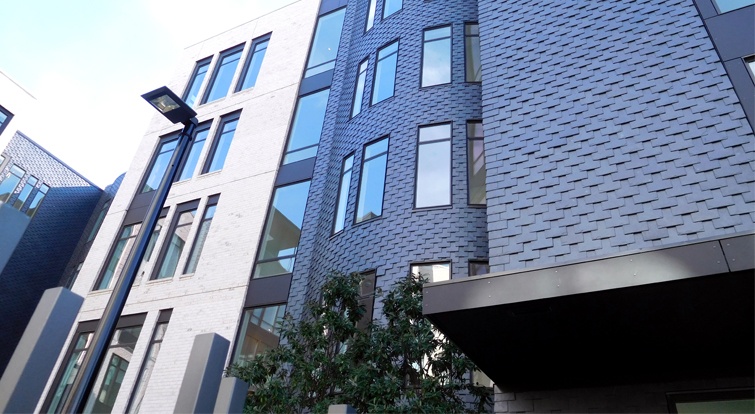 Although rainscreens can be made from different materials, the architect had no doubt that natural slate was the best choice for this ambitious project.
Throughout history, slate has proved its endurance as building material. Furthermore, it performs wonderfully in any kind of weather. That is why our rainscreen cladding system CUPACLAD® was a perfect fit for the project, both from a design and a technical standpoint.
A made to measure project with Spanish natural slate
The design provided by the architect included several sizes of slate units, ranging from 25×30 cm to 30×15 cm and 30×25 cm.
Therefore, some of the pieces had to be custom cut. The result: a unique, highly efficient and high-quality slate rainscreen cladding system.
Are you looking for a modern and elegant rainscreen system? Take a look at our CUPACLAD® rainscreen designs in our website.