19/12/2018
New construction in Fernelmont: Modernity in the countryside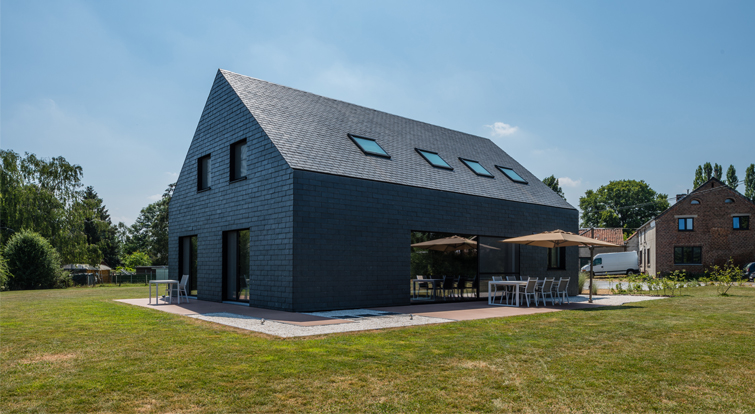 Environment
Located northeast of Belgian in the city of Namur, is the Fernelmont community created on traditional architecture. Located here is the newly built family house, using a harmoniously white and black design combined with tradition and modernity architecture.
Architectural party
The new contemporary construction project has been designed to suit the local landscape and environment.
We have used similar materials and shapes so that it fits in with the landscape, explains the architect, Vincent Meulebrouck.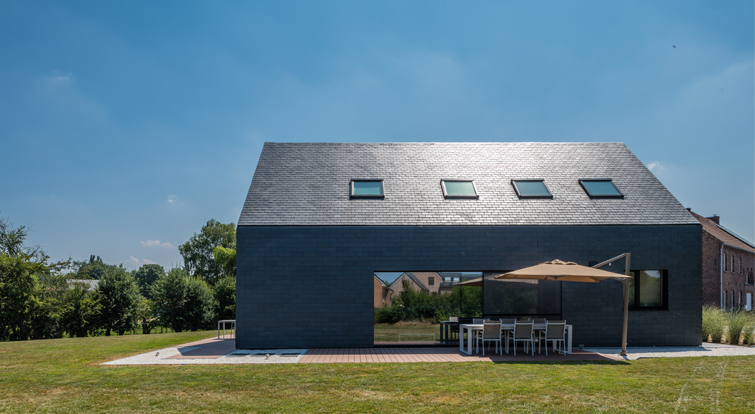 Several cladding proposals were made but the owners who had great effort and investment in the design of their new house comment, "we did not want to use bricks so we were very happy with the stone".
The home owners quickly turned to the natural slate for its minerality, texture and lasting qualities, says Vincent Meulebrouck.
The house was designed in two simple steps; first covered with natural slate then covered with clear plaster.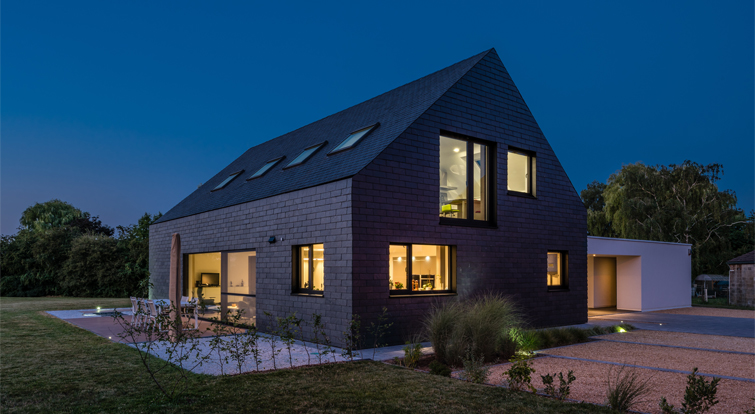 Administrative procedures
This contemporary design, chosen by the owners and developed by Urban Architects, initially challenged the Urban planning council. The planning permission was questioned over the following points; the use of slate on the facade, the height of the house and the distance to the road.
We had to demonstrate that our project was integrated in a subtle and relevant way to the environment; using and exploiting a known and recognized material that allowed complement to the rural location.
Our meeting with the city planner was critical for the validation of the project, says the Architect.
A model was used to support the architecture and to illustrate the project.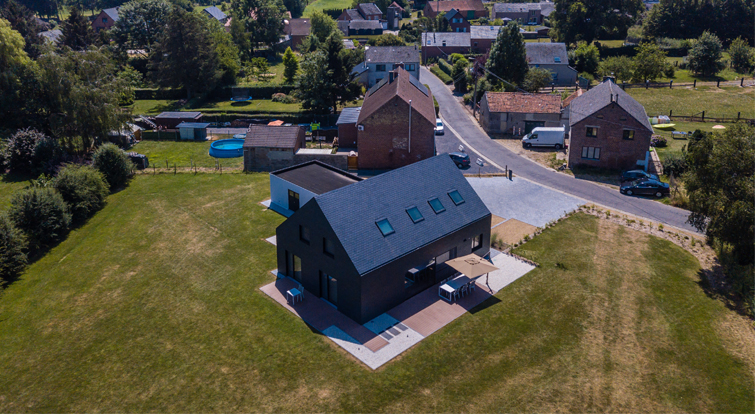 Implementation
The duration of the project took one year, with a few weeks dedicated to placing the slates. The roofer cut the slates into different formats and thicknesses to create a more dynamic look. The slates came from the same quarry but in a variation of thicknesses to give the façade greater texture;
"The roofer was very interested in the new application of this traditional material", explain the owners.
The roof slates are fixed with traditional visible hooks whereas, the facade slates are fixed with invisible screws. The façade design is CUPACLAD 101, an easy and secure structure with an insulation of 16 cm. The Architect comments;
It is important to consider a company's experience and product knowledge as this guarantees an optimal result.