Projects
A cutting-edge slate roof design for this residential home in France
This family home stands out for its asymmetrical lines and the combination of different materials.
This house is located in Les Vallées, in France, and its design take advantage of the contrasts to give it a contemporary twist.
A DECK WITH A UNIQUE PERSONALITY
This CUPA PIZARRAS natural slate roof, far from looking like a traditional deck, brings dynamism and elegance to this contemporary house in France.
Moreover, the slate style is unique, and our CUPA 17 R gives this project a touch of inimitable distinction.
CUPA 17 is a black slate with non-rusting metallic particles and thin laminations, extracted from the quarry Trevinca in Casaio (Ourense, Spain). It is split to an average thickness of between 3.5 mm and 5mm.
Besides, the R selection is the result of an extraordinarily rigorous classification process that is only passed by slates of great flatness and very regular thickness.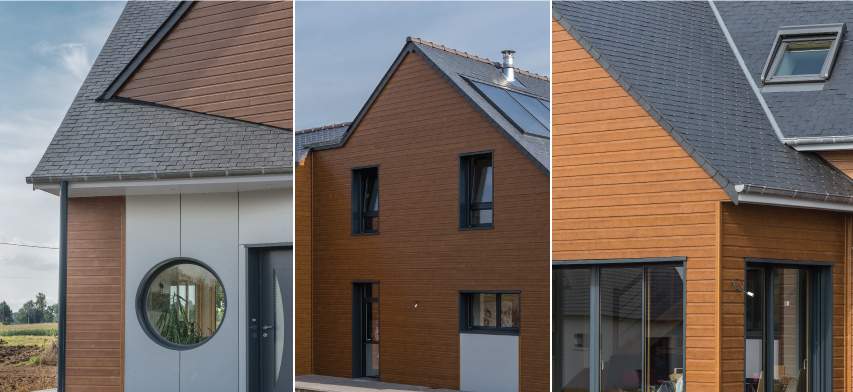 THE ELEGANCE OF CUPA PIZARRAS' NATURAL SLATE
Slate is a product with unmatchable technical properties that adapts to any project, always providing considerable added value. Natural slate gives any roof or facade an inimitable, timeless, unchanging appearance. Its elegance and personality confer a unique character.
It should be also pointed out the fine job done by Derouet roofing experts, they get to highlight the unique character of CUPA PIZARRAS natural slate.
Its natural brightness and inimitable texture confers an unmistakable personality once in place.
CUPA PIZARRAS natural slate is a differentiating factor that brings prestige to any surface on which is used and ensures a timeless look of incredible durability.
To find out more advantages of natural slate, visit our website.