Projects
THERMOSLATE helps the 'Oude Kluis' Castle become energy efficient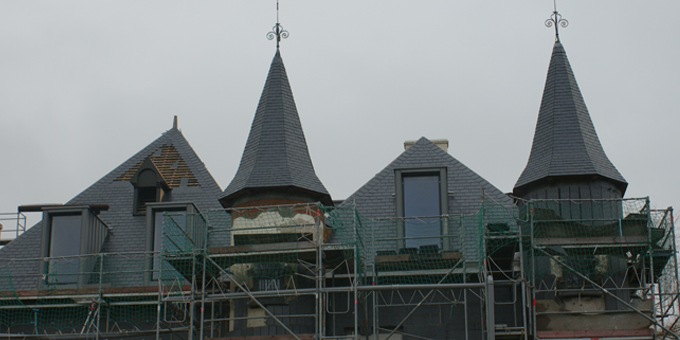 The 550 square meter roof of the Oude Kluis Castle in Gentbrugge, Belgium, is covered by CUPA 4 Excellence selection natural slate and 24 THERMOSLATE panels, installed by our belgian partners Plumco from Kruibeke and Van Den Driessche Miguel from Aarsele- Tielt.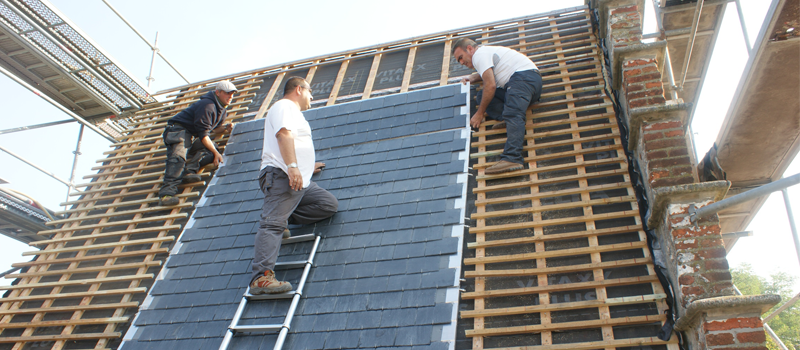 CUPA 4 Excellence Selection was chosen for this project because of its standardized thickness, giving the roof a very even look.
THERMOSLATE, the first natural slate solar panel, is an innovative solution, developed by CUPA PIZARRAS, that harness solar thermal energy for DHW (domestic hot water) and heating with pre-built natural slate panels.
THERMOSLATE: Installation process
Each THERMOSLATE panel weighs 24.5 kg, which reduces installation times and the final weight of the roof. THERMOSLATE combines energy efficiency and zero maintenance while seamlessly merging with any slate roof.
Oude Kluis was buildt in the 12the century. The castle is also called Domus Dni Minnaert, in memory of its old owner, Guillaume Minnaert, Gent County's bailiff. The last renovation was commissioned in the early 20th century by the architect Joseph Viérin.
Thanks to THERMOSLATE®, and our CUPA 4 Excellence Selection , the Oude Kluis' castle becomes energy efficient while maintaining its traditional appearance.
For more information on THERMOSLATE® please visit our website.