EVENTS
04/04/2018
CUPA PIZARRAS' slate at Interbuild Expo, the biggest building event in Ukraine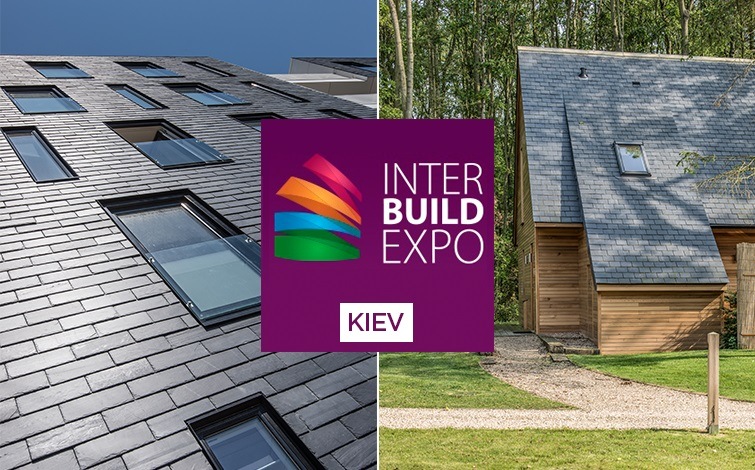 Our natural slates travelled to Ukraine some days ago to attend at the Interbuild Expo, with one of our clients, Klinker Stone. This event took place in Kiev, from 20-23 March and is the largest exhibition in the world of construction and architecture in Ukraine.
Once again, Kiev welcomed Interbuild Expo, an international four-day event showing the newest building materials and technologies. INTERBUILD Expo started in 1994 and since then it has become a must-do event for architects and building professionals: the ideal meeting place to get updated on the building and construction industry.
This year Interbuild Expo housed, in a 25.000 m2 open area, the most prestigious building exhibition in Ukraine. More than 500 companies from 9 different countries attended to the exhibition, where over 30 events were celebrated. The event reached around 25.000 visitors from nearly all regions of Ukraine and foreign countries.
Every year this event sets up the latest architectural trends and developments for the upcoming year and our client Klinker Stone is a big part of it. They showed our range of natural slates produced specifically for the Ukrainian market.
CUPA PIZARRAS' slates are extracted and selected from the best quarries in Galicia and Castile and Leon (Spain), where the biggest reserves of tectonic natural slate in the world are found. From Ukraine to Japan; 1/3 slates all around the world carry the CUPA PIZARRAS brand.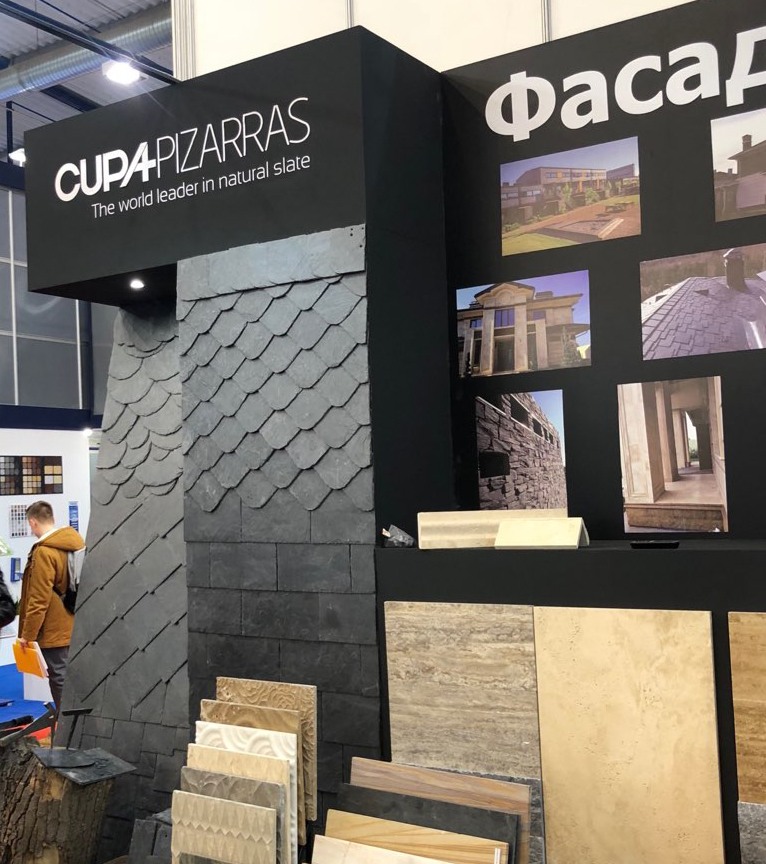 CUPA PIZARRAS has been producing the widest range of natural slate for roofing and cladding since
1892
. Our resolute commitment to quality has earned us the trust of thousands of architects, roofers and customers making us the world leader in natural slate.