Corporate
5 Reasons to choose CUPA PIZARRAS slate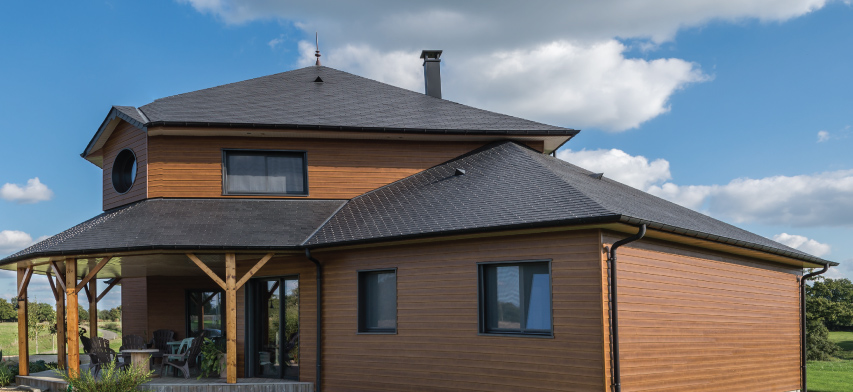 Choosing a CUPA PIZARRAS product means opting for peace of mind. Our quality systems go beyond international standards, based on decades of slate production experience.
Unlike other brands, at CUPA PIZARRAS we extract our natural slate from our own 20 quarries and manufacture them in our 24 transformation units.
The control of the whole production process enables us to be completely sure of our slates highest quality.
5 REASONS TO CHOOSE CUPA PIZARRAS NATURAL SLATE
1 in every 2 slates in the world carries out our brand. But which are the main reasons why we have become the world leader in natural slate?
CUPA PIZARRAS has more than 125 years of tradition and expertise: we produce exclusive natural slates since 1892.
We are the biggest natural slate producer in the world: around 180,000 tons per year meaning more than 200 slate roofs per day.
We produce the widest range of natural slate.
The quality of CUPA PIZARRAS products is guaranteed by many international certifications.
Our traceability system enables us to monitor the quality of all our products in real time, and makes it possible to provide our distributors and customers with precise information on each slate produced.
OUR QUALITY IS OUR BEST GUARANTEE
CUPA PIZARRAS has always been a pioneer in establishing systems for controlling, analyzing and selecting natural slate.
All the natural slates that bear our brand have been produced directly in our quarries and, therefore, are subject to our quality and environmental management policies, as well as our unique traceability system.
When choosing natural slate, it is essential to demand specific product information from the producer. Any slate production needs to be accompanied by:
An updated declaration of performance.
International certifications: the control of the whole process enables us to offer a range of natural slates that exceed all the international quality standards.
Product traceability information.
For further information about the quality and traceability of CUPA PIZARRAS natural slate, visit our website.