THERMOSLATE® roof solar collectors are the only solar system to use the properties of natural slate, converting sunlight to energy to produce heating, hot water or for pool heating.


Full integration into any roof or cladding

Natural energy for domestic hot water and pool heating

With any storage and distribution system

Up to 2/3 of annual needs for hot water

Contact our team of experts for help and guidance on your THERMOSLATE panels.

The THERMOSLATE thermal solar panels include the latest innovative technologies for an exceptional performance.

Thanks to its modular installation, THERMOSLATE solar slate can be integrated quicker and more easily in any type of surface covered with natural slate.

Technical details, installation guides, product brochures and certifications can be found on our resource centre.
The main component of the collectors is natural slate, extracted directly from our quarries and specially selected to ensure perfect fit and performance.
Waterproofing, strength, durability, versatility, thermal inertia… These are some of the advantages that make slate an unbeatable material, reinvented as THERMOSLATE® to contribute to more natural use of solar thermal energy.
THERMOSLATE® solar slate enhances a building´s aesthetics and efficiency, is simple to install and involves practically no maintenance whatsoever.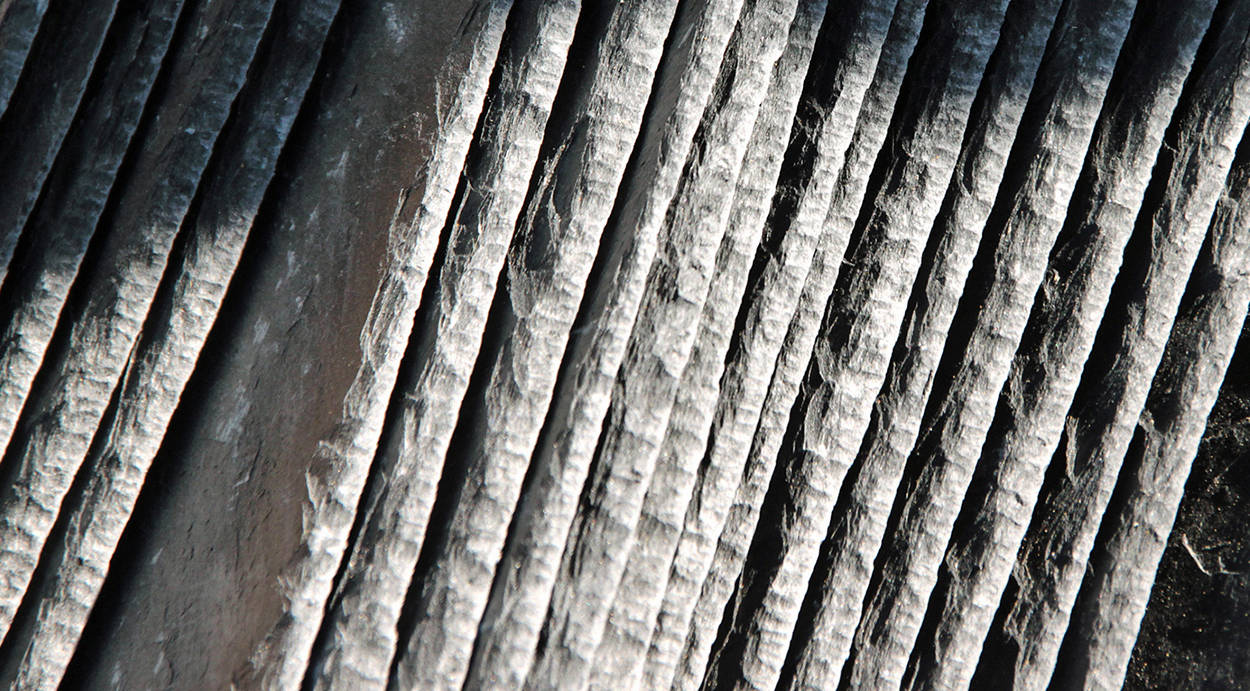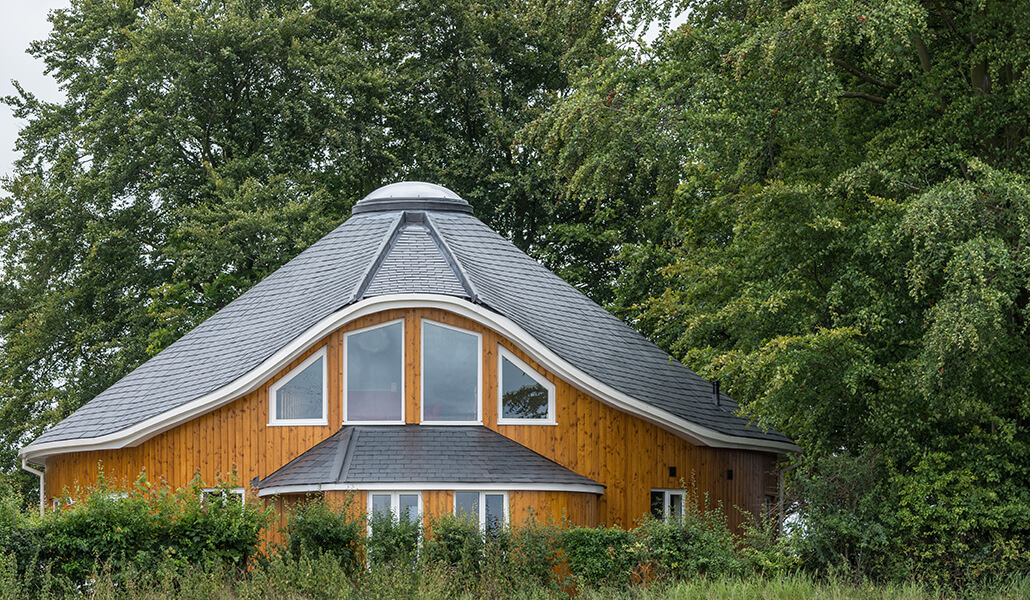 1 m² of THERMOSLATE® prevents the emission of an average of 90 kg of CO2 automatically heats 50 litres of water per day.
Our THERMOSLATE® solar collectors provide over two thirds domestic hot water (DHW) and heating needs.
Utilising natural slate as its main component where the production process is completely environmentally friendly. An analysis of the product's life cycle confirms natural slate as the most ecological option for roofs.
Catalogues and documentation
Download our brochures and documentation to find out more about our solar slate and its advantages.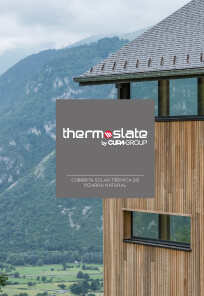 Product documentation with all the information about systems, installation guide and projects.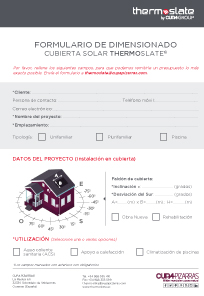 Sloped roof – form to study.
Flat roof, terraces or façades – form to study
With a range suiting all construction systems, THERMOSLATE® solar collectors are completely undetectable once installation is complete. Moves towards sustainable architecture reaffirm the need to implement solutions such as THERMOSLATE®, which as well as improving the energy efficiency of your home, offers aesthetics that suit any architectural design.

Looking for a distributor or installer? Provide us with the project location and we put you in touch with your nearest distributor / installer.