Thermoslate
9 Steps for an invisible solar slate roofing installation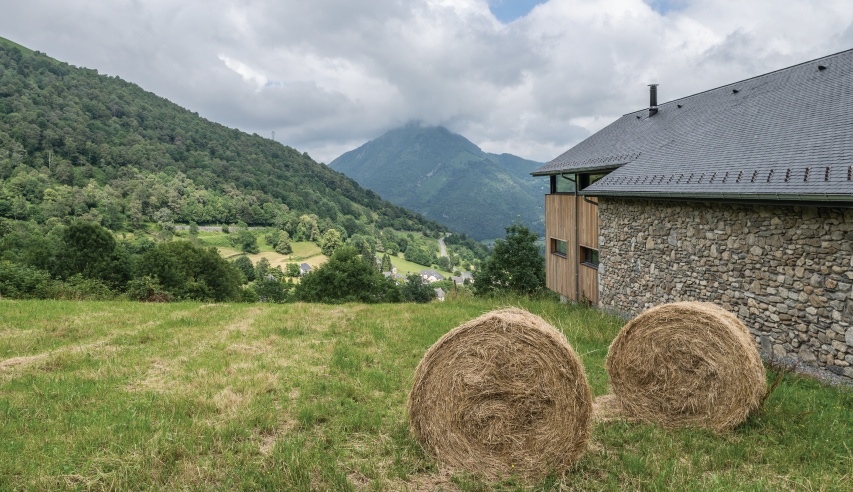 Our solar slate roof THERMOSLATE® is the only solar thermal collector in natural slate that can produce heating and hot water without giving up to a natural elegance and contemporary design.
Once the installation is complete, this system is undetectable. That's why we say it's an invisible solar roof in natural slate! THERMOSLATE® takes advantage of the roofing slate properties to transform solar radiation into energy!
Don't miss the steps to get it installed!
HOW TO INSTALL AN INVISIBLE SOLAR THERMAL ROOF
The installation of the THERMOSLATE® solar system is very simple. Thanks to its modular design, THERMOSLATE® integrates so fast and easily into the natural slate roof that you can have it installed in just 3 hours!
Here is the step by step video…
THIS SOLAR SYSTEM FITS YOUR NEEDS AND STYLE
THERMOSLATE® is a technically adapted and aesthetically incomparable solution.
Finally, we can enjoy solar energy without those unsightly solar panels! THERMOSLATE® is thus perfect both for the rehabilitation of heritage buildings in protected areas and for private contemporary projects.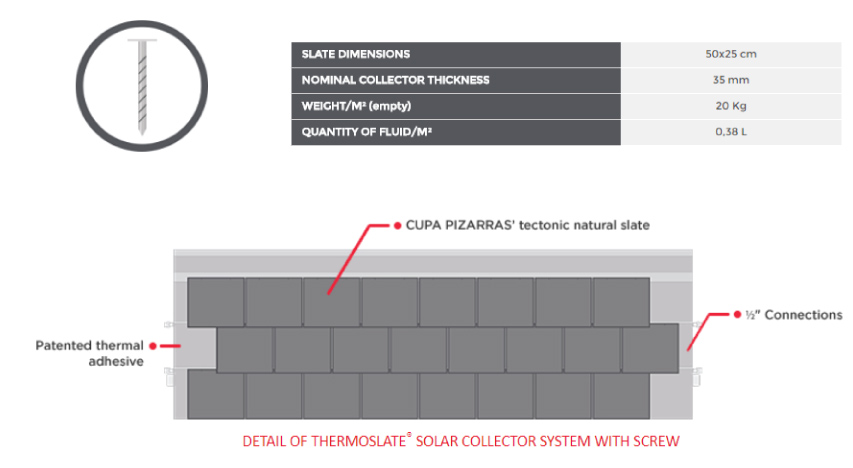 THERMOSLATE® system with nail suits 50×25 cm format natural slate roofs perfectly. The nails are made from stainless steel and ensure perfect integration: they are totally concealed so avoiding any visual impact on the roof design.
For further information about THERMOSLATE®, download our brochure.