CUPACLAD® Rainscreen Cladding
CUPACLAD is a natural slate rainscreen cladding system which offers a range of cladding solutions, from traditional to contemporary, offering architects and specifiers a wide choice, suiting any individual design.
The use of high durability tectonic slate, innovative fastening, and the efficiency of the rainscreen cladding make CUPACLAD an extremely competitive and sustainable alternative for cladding any facade.
The systems have been designed to meet the requirements of the new architectural trends, which demand more sustainable and energy-efficient buildings.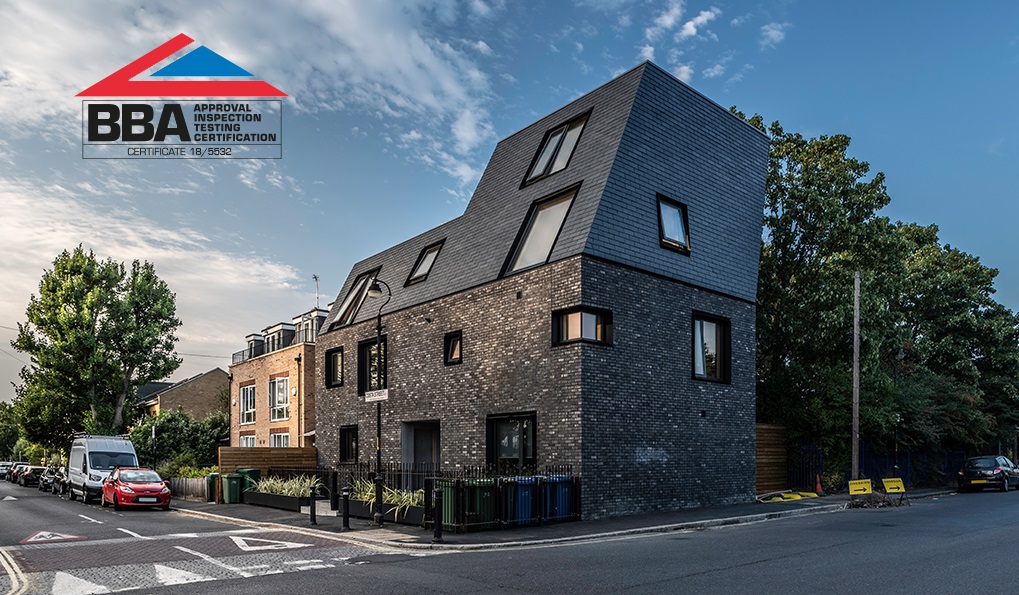 Unlike the artificial products, our natural slate is handcrafted by our skilled "craftsmen", with no chemical products or additional treatment required. 

Our systems are quick and easy to install by any facade contractors. Once installed, the slate is fixed in a safe manner; therefore, no maintenance is needed.

There is a wide variety in the possibilities of the design done with natural slate. The systems used are light and versatile and can be adapted to any surface used.
CUPACLAD® has developed a comprehensive suite of systems offering visible and invisible fixings under CUPACLAD® 101 and 201. The variety of CUPACLAD designs and styles means it can be adapted to any individual project.

Do you think CUPACLAD would be great for your project?
Complete this form and we'll be in touch as soon as possible.


Natural slate is classified as A1, the highest level against fire according to the European standard EN 13501-1, which makes CUPACLAD a non-combustible solution for any façade.

CUPACLAD is able to withstand damage from impacts, as proven in tests carried for BBA approval, guaranteeing a perfect performance even in the most exposed areas.

CUPACLAD ensures protection even from extreme wind. This rainscreen cladding system can safely resist the wind loads that could be experienced in the UK, as certified by the BBA.
Cupaclad Design
Let your creativity run wild with CUPACLAD®!
Please see below pioneering design proposals created by our technical team. The full potential of CUPACLAD®.
KNOW MORE

Do you want to test first-hand the natural beauty of slate wall cladding? Fill out the form and request a free sample.

Discover here all the advantages and characteristics of our CUPACLAD® ventilated facade systems.

Access to our catalogues, certifications and technical details. All CUPACLAD® information and installation guides are available to download.
The new CUPACLAD® systems were created to fill the need to adapt natural slate to new architectural styles and trends, which call for more ecological and sustainable construction.
Slate is a completely natural product with unbeatable technical properties that provide considerable added value to any facade project.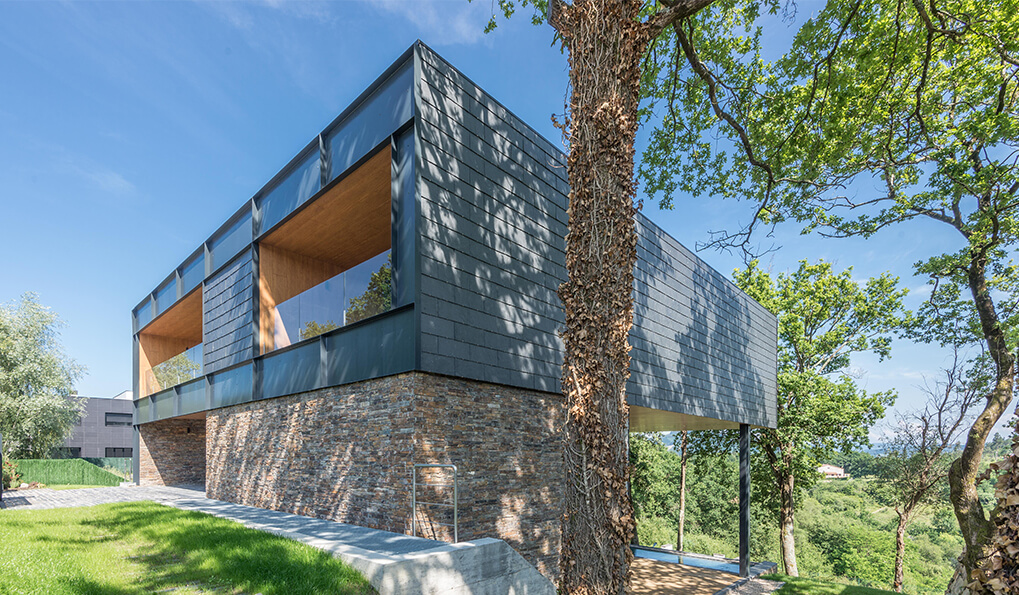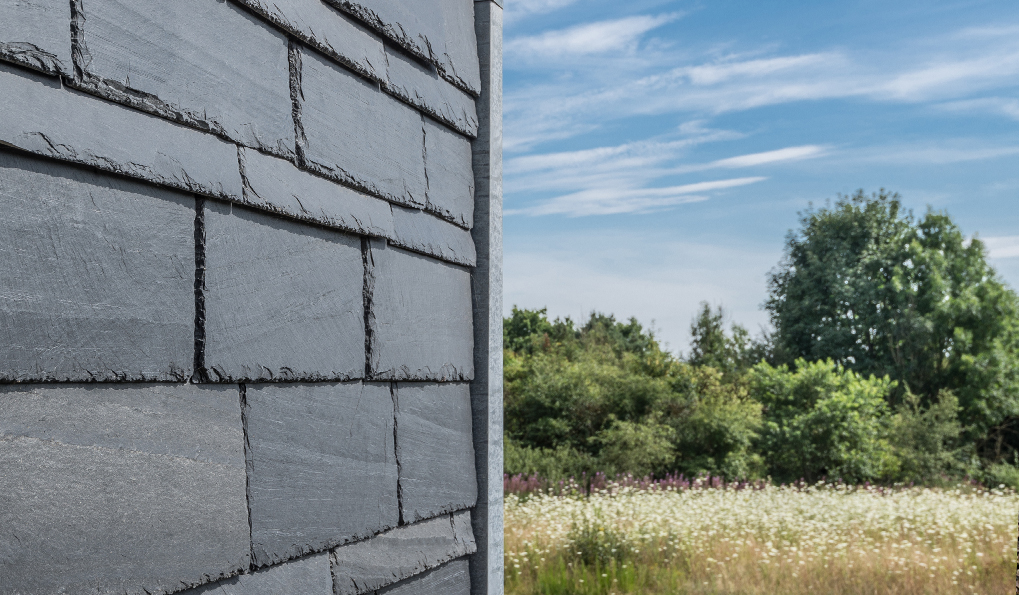 CUPACLAD® systems enable the construction of efficient, sustainable rainscreen cladding. A life cycle analysis, which allows you to analyse the overall environmental impact of a product, confirms CUPACLAD® as the ecological option for facade cladding, thanks to the use of natural slate instead of prefabricated products.
Download our product catalogues to know more about CUPACLAD or have a look at our Slate Inspiration where you can find examples of real projects.

Documentation including product ranges and technical details.

Summarised presentation of the CUPACLAD® range.

Be inspired by innovative worldwide architectural façade ideas!
Slate is a product with unmatchable technical properties that adapts to any project, always providing considerable added value.

Looking for a distributor or installer? Provide us with the project location and we put you in touch with your nearest distributor / installer.