Natural slate for developers
Our CUPA 8 slate is the natural choice for developers thanks to its unmatchable technical properties. CUPA EXCELLENCE 8 50×25 production comes directly from our own quarry in Spain, with no importers involved.
We are the largest producers of natural slate worldwide, with more than 190.000.000 pieces per year. CUPA 8 production is standardised in size, thickness, and quality, providing unbeatable value.

If you have any questions, our experienced team on slate is at your disposal.
Natural slate is the most ecological material for roofing and facades, due to the simplicity of its production process. It doesn't need any artificial materials or chemical products.
One Quarry just for you
Novo Mormiau in Galicia is one of our 20 quarries and is reserved only for large developer projects.
We produce more than 10.000 tons per year and stock it for you alongside the other 50.000 slate pallets from all our quarries, so it's always available when you need it.
50 Year guarantee
We offer a 50-years guarantee for every CUPA EXCELLENCE 8 slate against any imperfections that may affect the slate roof impermeability.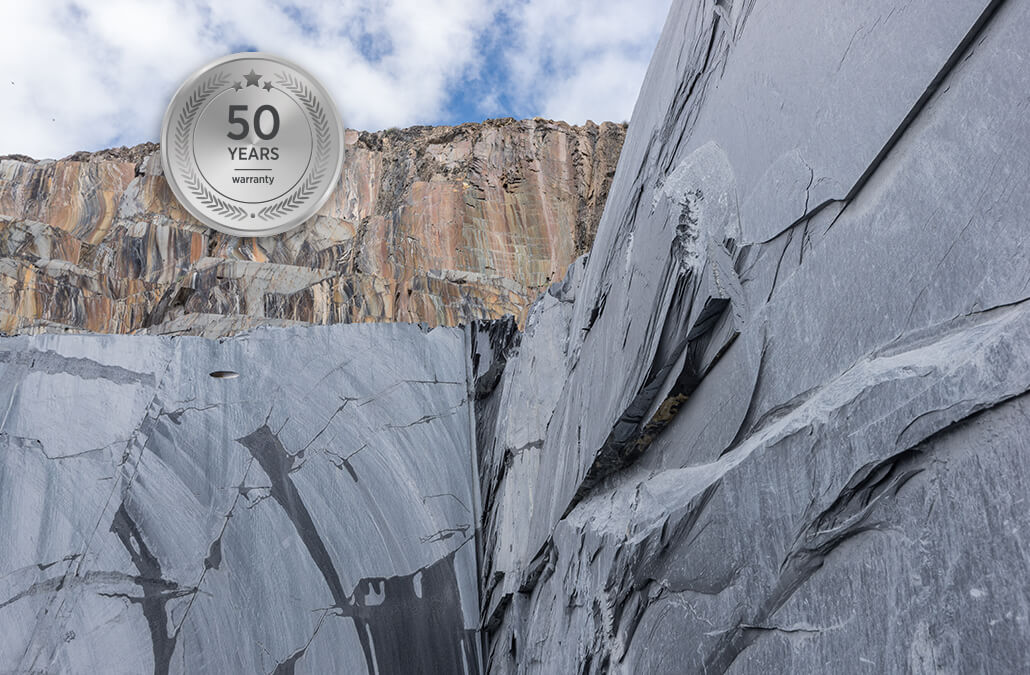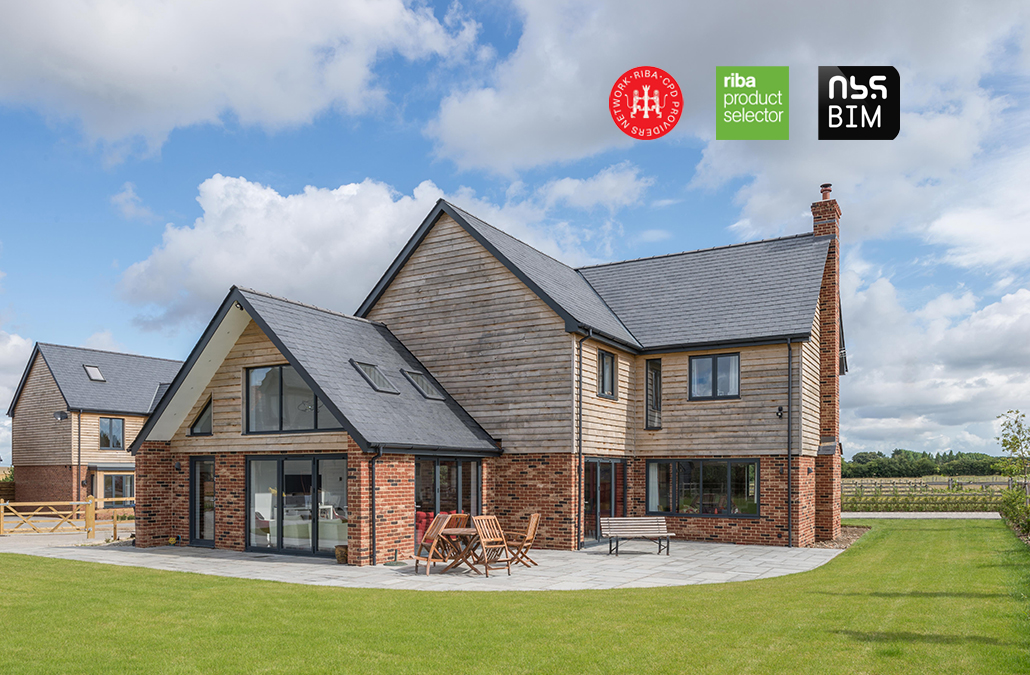 We accompany the developers through all the process, guaranteeing the highest quality standards and providing technical expertise.
Quality with no compromises
Our exhaustive control of the whole process enables us to offer a range of natural slates that exceed all the international quality standards. Every CUPA natural slate pallet has a unique barcode that provides the products full traceability.
Sales counselling and technical support
Our UK based sales, specification and marketing departments are at your disposal to organise meetings or visits and support the entire development process.
Furthermore, our technical support team offers developers a consultancy service where all your natural slate questions will be answered.
The importance of provenance
We are the only slate producer to carry out the entire manufacturing process in-house, combining traditional craftsmanship with the latest extraction techniques and maintaining total control over quality at every stage.
When you choose a CUPA PIZARRAS slate, you can be certain that the slate you receive is exactly what you have specified. All CUPA slate pallets include a label with a unique barcode that accurately identifies the natural slate inside.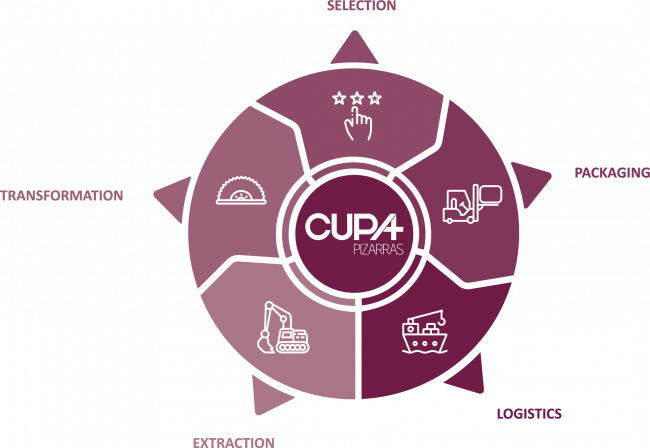 Opting for peace of mind, choose CUPA PIZARRAS
Too often, 'white label' slates of unspecified origins can spoil the aesthetic of a project due to their inconsistent performance. By contrast, all pallets of genuine CUPA PIZARRAS slate come with a Certificate of Authenticity and barcoded traceability label that guarantees their provenance and ensures uniform quality and appearance.
The barcode allows to monitor slate quality from start to finish and provide precise information.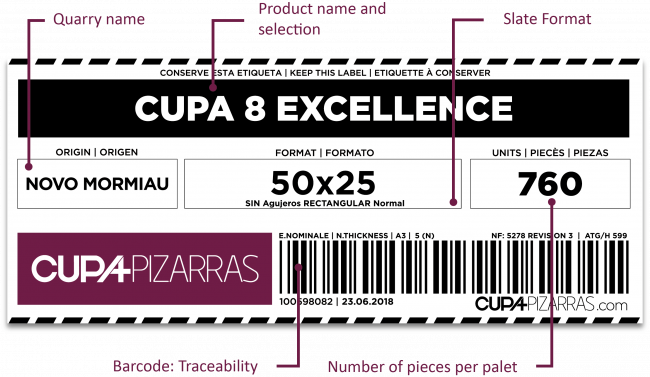 Would you like to see a sample? Please complete the form to receive your slate sample.

Quarry Novo Mormiau. Carballeda (Orense) Spain.



Technical documentation (declaration of performance, certifications, …) available in the resource center.
Water absorption
0,17% Code: W1 (< 0,4%)
Contents of carbonate non carbonated:
0,2% Fulfill (< 2%)
Mor characteristic
Transversal ≥ 40
Longitudinal ≥ 50 MPA
Freeze thaw test
Fulfill < 0,6%
You can contact us through this form. Our team of experts will answer all of your queries.
Find here more resources and information that may help you:

Product samples
Want to learn more about the product? Register as a professional and ask for a free sample.

Technical documentation
Have access to the product's technical specification sheet: declaration of performance, test results, construction details, BIMobject, etc.