Projects
01/10/2019
An operation under top surveillance: The Military Academy in Paris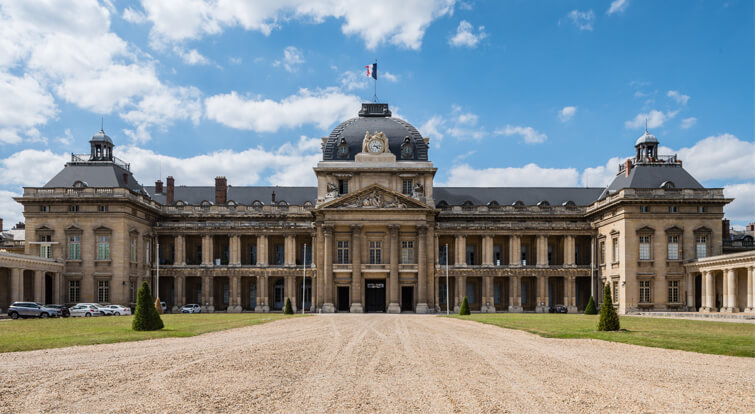 Designed by the neo-classical architect, Ange-Jacques Gabriel, the French Military Academy (l'Ecole Militaire) was founded by King Louis XV in 1751. The buildings, which are jointly classified as Historical Monuments, are of great architectural quality: expert stereotomy with large cut stone, sculpted ornamentation and slate roofing.
A long-term project
The vast restoration and upgrading process for the Military Academy started in 2015, and it continued this year with the refurbishment of the main dome. Up until 2019, the Ministries of Culture and Defence each invested a sum of 5 million per year to ensure the continuity of the works. The client was in safe hands with the Chief Architect for Historical Monuments, Jacques Moulin.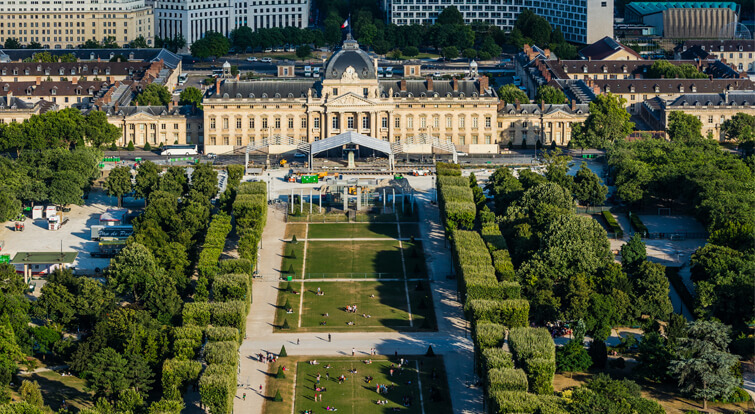 Restoring the square-based dome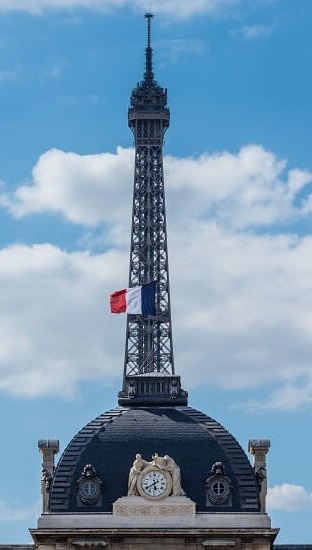 The dome of the main building is an iconic feature of the city and its restoration turned out to be a delicate process. Firstly, the building had to be ready for the official Bastille Day celebrations in July 2018. In addition, replacing 410 m2 of the old roofing required the use of original, 8mm-thick, curved roof tiles with nail fastenings.
The very tight timeframe and considerable quantity of material required forced the client to look for an alternative solution. Olivier Etienne, business manager at the company Balas, explains:
We had very precisely surveyed the curvature of the existing parts and created 3 different types of tile based on two models, in order to cover the central support and to comply with building regulations.
Exceptional logistics
The scale of the project required very particular logistical procedures. Special pallets were designed in partnership with Cupa Pizarras to adapt perfectly to the tubular structure of the scaffolding. The 24 tonnes of slate were first delivered to a workshop to be sorted, sized and pre-drilled. This stage allowed for the tiles to be distributed according to their destination, depending on the model, contour and thickness. It also ensured that the roofers avoided any superfluous material handling. In addition, the work was made easier through the implementation of scaffolding in the form of an umbrella, as well as through the design of optimised access flooring which allowed the site to be accessed more easily and safely.
A team of 12 roofers completed the mission and delivered the project on time; the dome was ready to open the Bastille Day celebrations.
Fun fact: the dome could be seen very clearly in the TV broadcasts of the Paris fan zones during the World Cup – making it even more satisfying for the company!