Projects
25/04/2019
Stunning Sport and Conference Centre in Felcsút, Hungary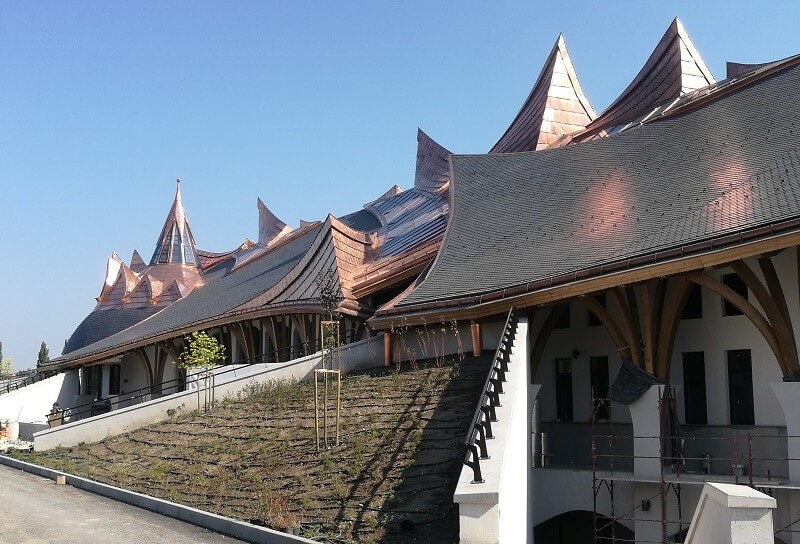 The design of this outstanding Sport and Conference Center in Felcsút is inspired by organic architecture, an architectural philosophy which seeks a balance between human habitation and the natural world, and its roof is covered with our CUPA 12 natural roofing slate.
This impressive centre was designed by the well-known Hungarian architect Imre Makovecz (1935-2011), an important advocate of organic architecture who was prominent both in Hungary and Europe.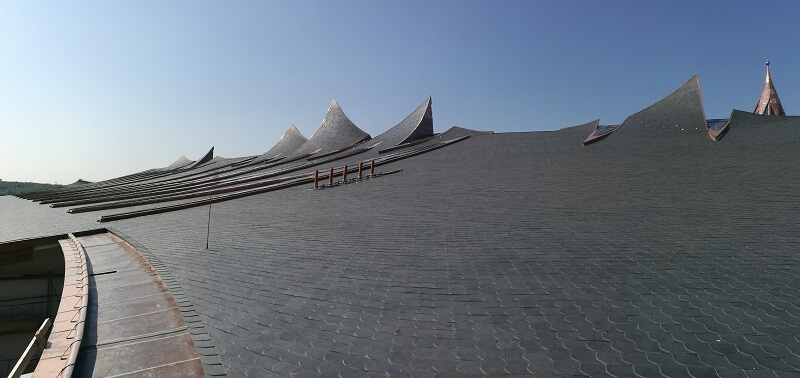 An architectural challenge
This project was a great challenge for builders, in terms of design and quality; top-quality was one of the most important requirements among the project. The design of the building was followed by Imre Makovecz, and the building was built according to Tamás Dobrosi's plan between September 2017 and August 2018.
The project was very demanding and our partner in Hungary, Tető Horn Ltd., fulfilled all the requirements successfully. They provided a high-quality slate as built-in material, as well as experienced workmanship and service, meeting all the deadlines. The material provided for the impressive 7800m2 roof was our dark grey, smooth CUPA 12 slate.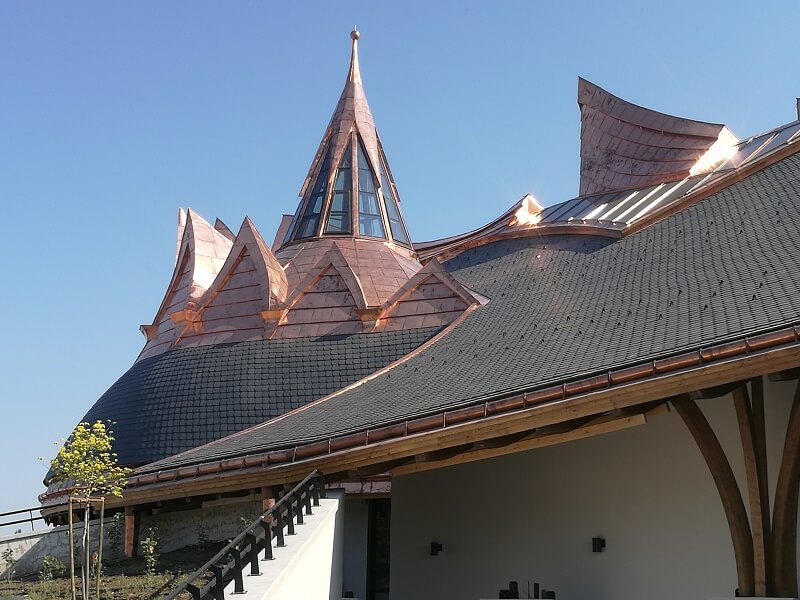 This impressive building reminds us of the luxurious football stadium Pancho Arena in Hungary, another outstanding project covered with CUPA PIZARRAS slate and designed by the acknowledged architect Imre Makovecz as well.
Would you like to use natural slate in your projects? Discover some of the projects using CUPA natural slate to get some inspiration.