Projects
27/02/2019
Treldehuset, an outstanding slate pitched roof summer house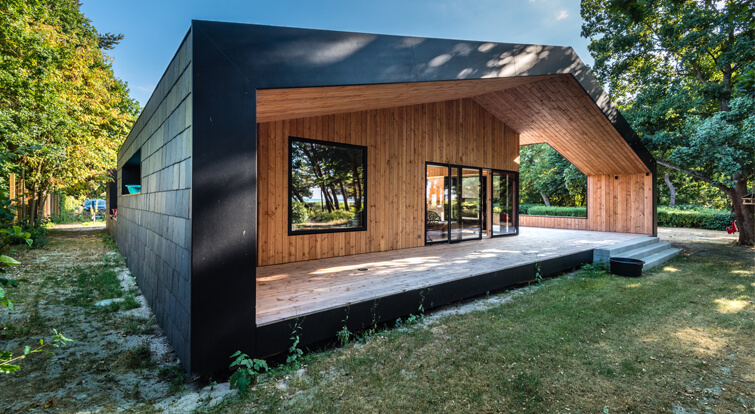 Treldehuset summer house is a great example of modern sustainable architecture. This Danish architectural project has reinvented traditional pitched roofs creating a house inside a bigger house.
Treldehuset was designed by Danish architecture studio CEBRA and is located in Vejle, Denmark, near the Vejle Fjord river. The summer house integrates nicely into the natural surroundings thanks to the combination of timber and dark slate. The architecture on this project will not go unnoticed.
A timber house inside a slate-clad house
Standing out for its unique design, the main house has been built inside of a larger house, offering exclusivity. This design has created a cozy rooftop terrace, ideal for summer nights.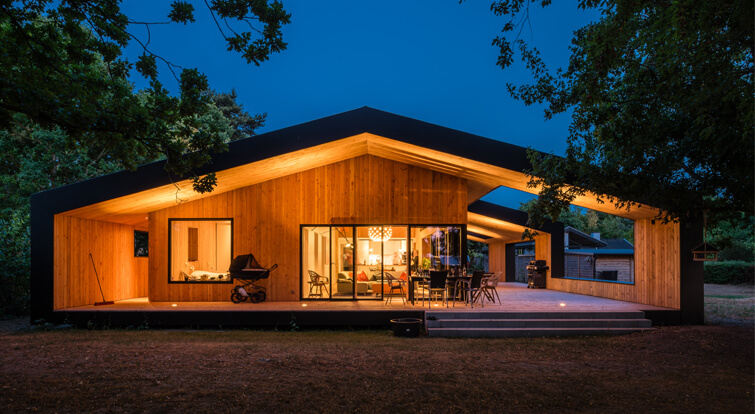 The architect said:
At first glance, the house is traditionally designed with a pitched roof paralleling the long sides of the site and a gable facing the view. However, at a closer look, we are dealing with a kind of double house – a house inside a bigger house. This idea evokes thoughts of the Russian Babushka dolls.
The bigger house, the one which is covered with natural slate, has 250m2 roof and 85m2 façade. Our CUPA 98 natural slate has been selected for the project. Slates durability and resistance, as well as its small impact on the environment, makes it a superb material for modern architecture projects.
Natural materials for a better integration
The elegant dark slate makes a gorgeous contrast with the timber that envelops the inner house. A thoughtful choice that provides a much better integration in the surrounding area. The use of natural materials together with the minimalist design of the house helps highlight the beauty of the location.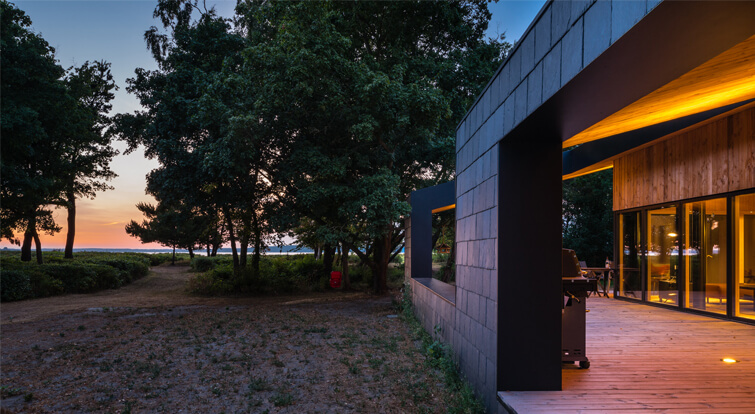 Additionally, interior and exterior design merge in to this innovative house. The large windows and use of crystal doors open the inner space to the roofed terrace, creating a warm and convivial atmosphere.
Discover more modern architecture projects with natural slate.