Series 101. Invisible fixings systems
CUPACLAD 101 is a ventilated rainscreen cladding façade that uses invisible fixings. The exclusive fixing system allows an easy installation using stainless steel nails and includes a slate overlap. 
Its simple and balanced design puts the texture and sheen of our natural slates right to the fore.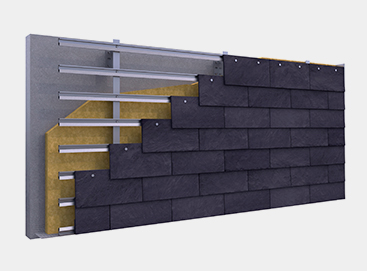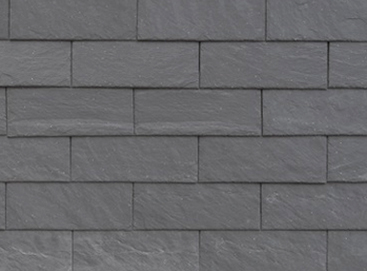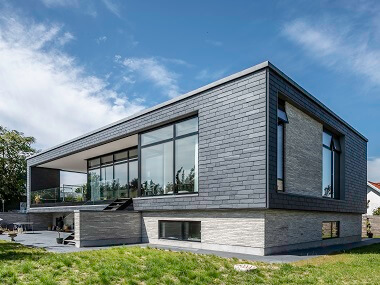 It combines different slate sizes to generate a dynamic, creative composition.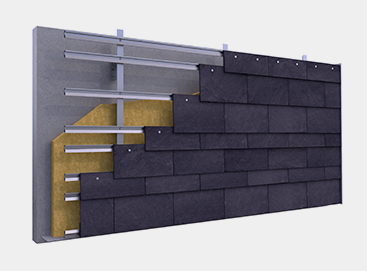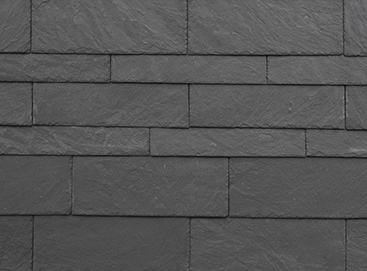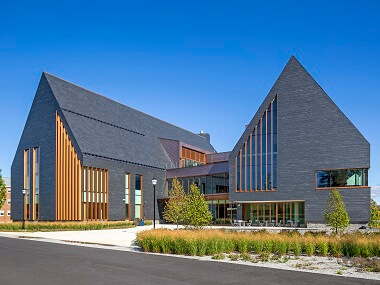 Its aligned joints, generates a homogeneous composition that highlights the unique personality of our natural slates.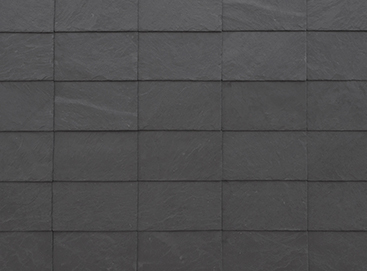 Series 201. Visible fixings system
Our series of CUPACLAD 201 natural slate ventilated façades offer systems with visible fixings. It reduces the installation time considerably when compared to other types of ventilated façades.
It marries large format slates with stainless steel clips, creating a clean, modern combination.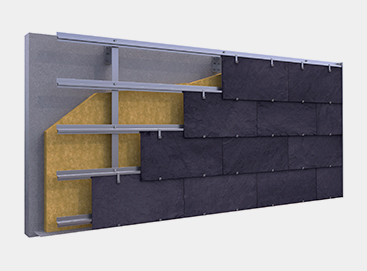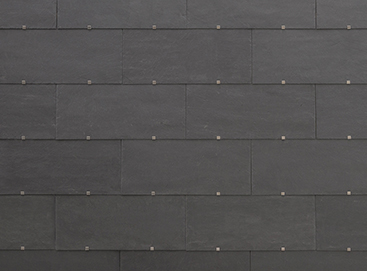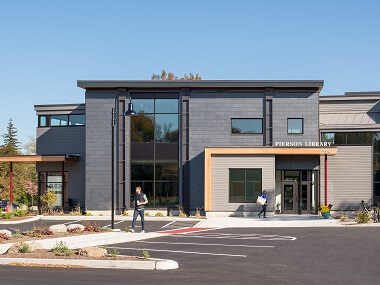 Contact us for fixing advice and guidance.