The CUPACLAD® 201 VANGUARD system is part of the CUPACLAD® 201 series, which includes systems with visible fixings. Associating natural slate with steel gives the facade a unique touch of modernity.
The CUPACLAD® 201 VANGUARD rainscreen cladding system stands out due to its stainless steel clips, which are slightly visible at the bottom, contrasting with our natural slate. The result is sustainable cladding with a modern touch.

CUPACLAD® 201 Vanguard is a patented system developed by our R&D department that is designed to meet the highest technical requirements of the construction industry.

Our metal rails feature small holes in them to mark the exact position where the clips should be placed. This avoids the necessity of drawing vertical guidelines and individual fixings for the clips.

The stainless steel clips have flanges that work just like a spring absorbing differences in the thickness of the slates resulting in a perfect leveled cladding surface.

  Would you like to see a sample? Please complete the form to receive your slate sample
CUPACLAD® 201 VANGUARD is a patented CUPA PIZARRAS product. It is a complete rainscreen cladding system made up of 60×30 cm slates installed horizontally using visible fixing systems.
VANGUARD offers a very modern design thanks to the use of visible fixing. Slate units are fixed with clips that are slightly visible at the bottom, offering a clean, stylish appearance.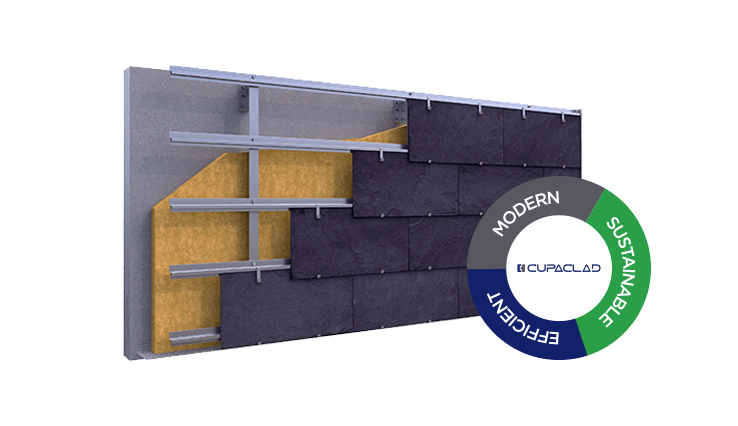 Slate size: 24" x 12"
Nominal Thickness: 1/4" – 3/8"
Fixing System – 201 Vanguard
The fixings used in the CUPACLAD® 201 series are stainless steel clips designed by our team of engineers, specifically adapted to each system. We have at your disposal different models: stainless steel and steel lacquered multicolor.
Each slate is fixed to the structure by two clips that remain slightly visible once the system is installed. The clips are an evolution from the traditional hooks, eliminating possible vibrations and giving the system greater resistance.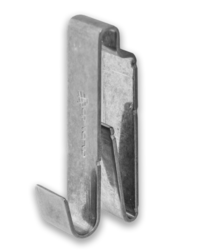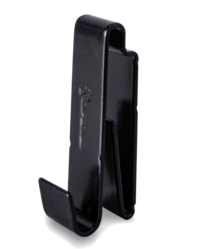 Steel lacquered multicolor

Resource centre. Access all documentation, certification and technical details of the product.