Events
20/06/2022
Best of the Best 2022: we are opening the entries for the natural slate project of the year
We are pleased to announce that the second edition of our 'Best of the best' contest is now underway. The race to choose the best use of natural slate use for the year is open. Do you want to be this year's winner? Keep reading, participating is very easy.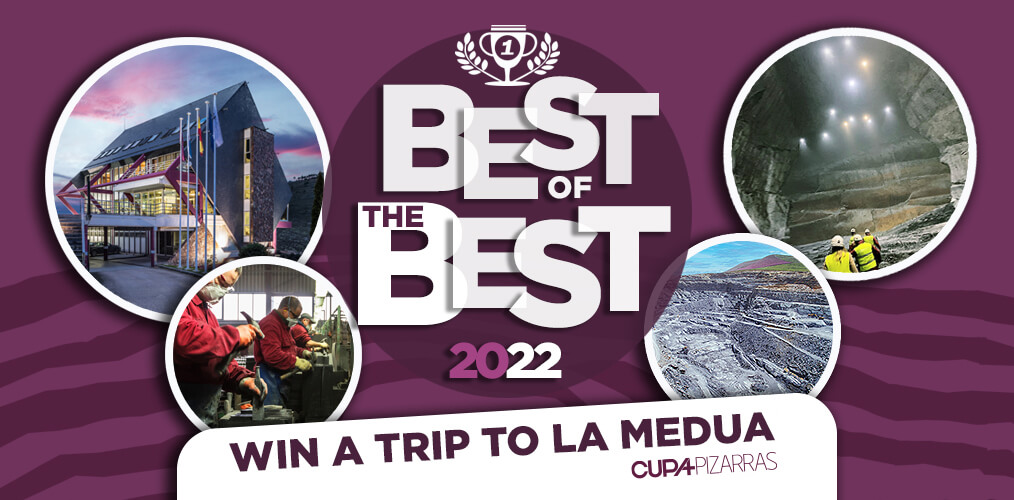 You only have to send us a video, between 45 seconds and 2 minutes long, showcasing what you consider is the most beautiful, spectacular or impressive use of natural slate and how it is installed on your project.
It could be a drone footage showing the roof from the air, close-up shots or a before-after timelapse. Imagination and originality are very important because…our followers will choose the winner.
In the first round, the readers of our blog will select the best of their country. Then the national champions will face off against each other on Instagram. There can only be one winner!
It is very easy to take part. You only have to send us your video by 15th November. If you have some footage but you don't know how edit it or work with the images, do not worry, we can help you. How can you contact us? However prefer, through our social media or directly writing an email to jhernandez@cupapizarras.com
The winner will receive a trophy and… a trip to visit and see firsthand our quarries and the natural slate transformation process!
Nevertheless, we also would like to give small gifts to everyone who participate, in fact, we already have the goodie bags ready to go.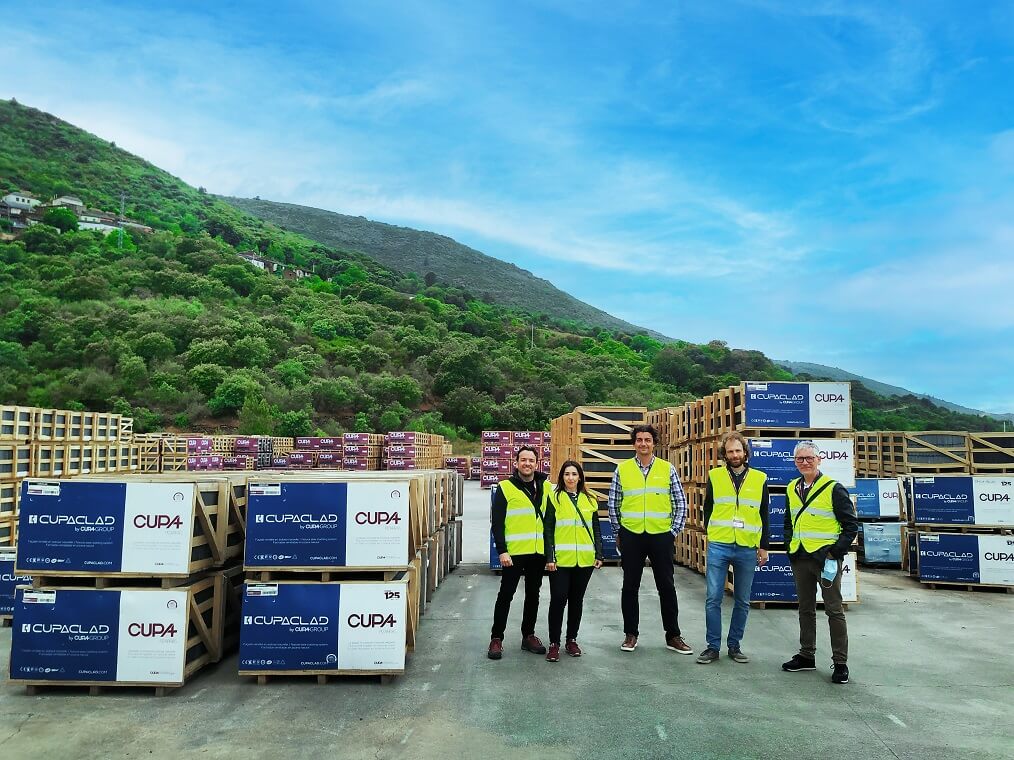 Recently, we welcomed last year's winners: the architects who designed the 'Impulso Verde' in Lugo, an impressive building which won a landslide in the Instagram votes.
Do you want to be 2022 winner and visit our quarries with your team?
Who? CUPA PIZARRAS
What? Contest to choose the best of the year
When? Send us your video by 15th November
Where? To this email jhernandez@cupapizarras.com
Why? To win this accolade and the prize of visiting our quarries