Cupaclad
17/11/2020
CUPACLAD in 2 minutes : Q&A about slate cladding
If you are an architect, specifier or just thinking about using natural slate in your façade, you are at the right place. We have summarized for you the most frequently asked questions on CUPACLAD.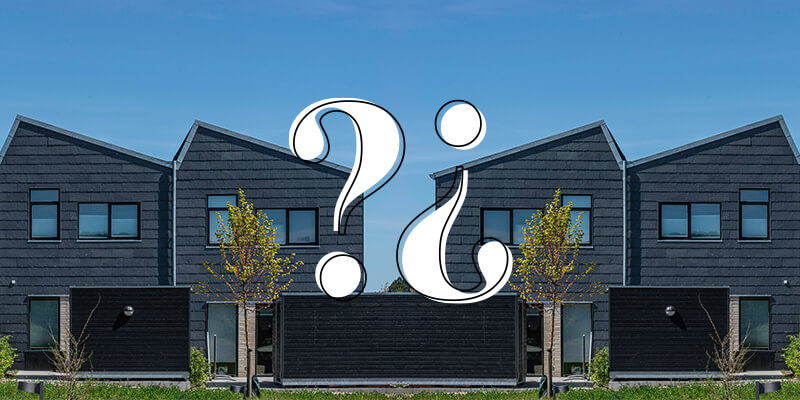 What is CUPACLAD?
CUPACLAD is a natural slate rainscreen cladding system developed by architects, engineers and experts of CUPA PIZARRAS, the world leader in natural slate. The ventilated rainscreen cladding systems consists of natural slates fixed onto proprietary aluminium horizontal profiles, mechanically fastened to an aluminium subframe support.
Why? To adapt a traditional material to the latest architectural trends.
Is CUPACLAD available in different designs?
Of course, CUPACLAD is a highly customisable system. There are two main series:
101, this uses invisible fixings and is available in three different formats: Logic, Random and Parallel.
201, this uses visible fixings and is available in the format Vanguard.
We also have various other designs which are available in CUPACLAD Design, which offers creative façade designs made from different natural slate shapes and sizes.  If you have a new creative idea, our team of experts are at your disposal to make it happen!
Can CUPACLAD be used on any project?
Yes, CUPACLAD can be used on any project that needs a rainscreen cladding system. If you are unaware of the advantages of using a ventilated façade, please read this article.
Is CUPACLAD BBA certified?
Yes, CUPACLAD is BBA certified and has been classified as a non-combustible system. CUPA PIZARRAS natural slates are classified as A1, the highest classification available. This is a highly durable system.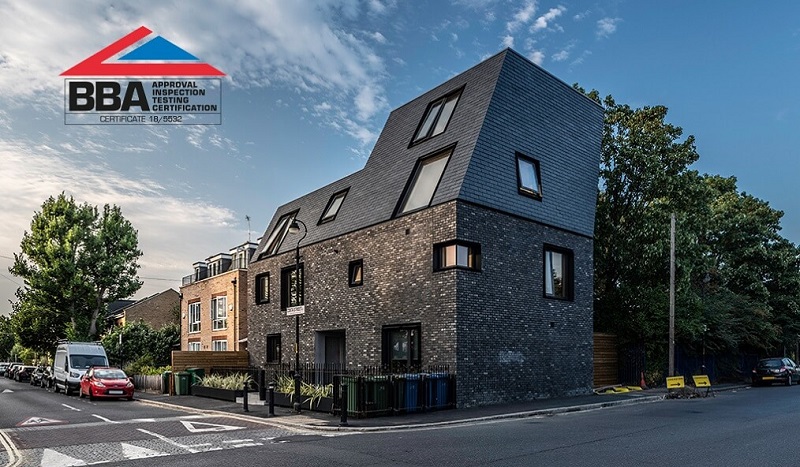 Is there a maximum height to install CUPACLAD?
As outlined in our BBA, CUPACLAD is not subject to any height restrictions. In reference to this, CUPACLAD has been installed on various multi-storey buildings around Europe.
Can any type of slate be used with the CUPACLAD systems?
Unfortunately, not. The natural slate is carefully selected by hand for the CUPACLAD systems and specific quality control tests are carried out to ensure high quality and exceptional performance. This ensures a quick and easy installation as only flat, smooth slates are selected.
What's the weight of CUPACLAD?
Slate only
CUPACLAD Kit
Full System
101 Logic
≤ 30 kg/m²
≤ 34 kg/m²
≤ 36 kg/m²
101 Parallel
≤ 35 kg/m²
≤ 39 kg/m²
101 Parallel
≤ 33 kg/m²
≤ 35 kg/m²
201 Vanguard
≤ 25 kg/m²
≤ 27 kg/m²
≤ 30 kg/m²
Is it easy to install?
CUPACLAD has been designed to offer a quick and easy installation without the need of specialised training.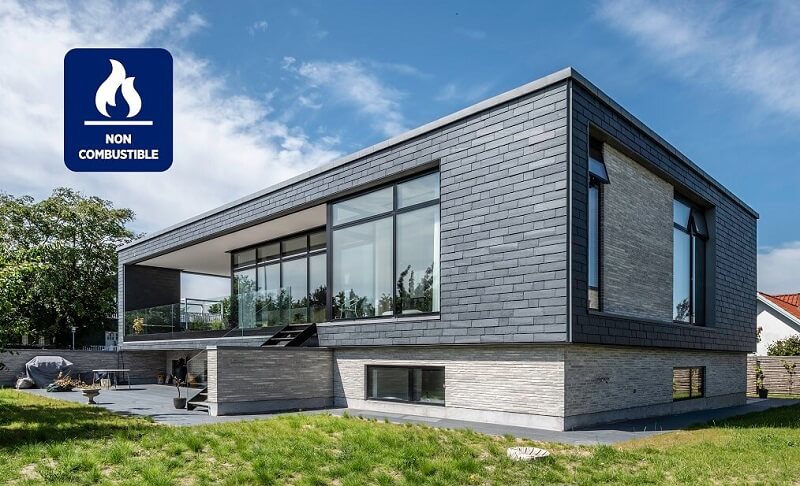 Where can I find CUPACLAD technical drawings?
Please visit our Resource Centre located on our website for CAD, PDF, and BIM drawings. CUPACLAD is also available on NBS! If you can't find what you are looking for, just ask!
Can I have technical support during all the process?
Of course, our team of experts are at your complete disposal during the whole process, from inception to completion.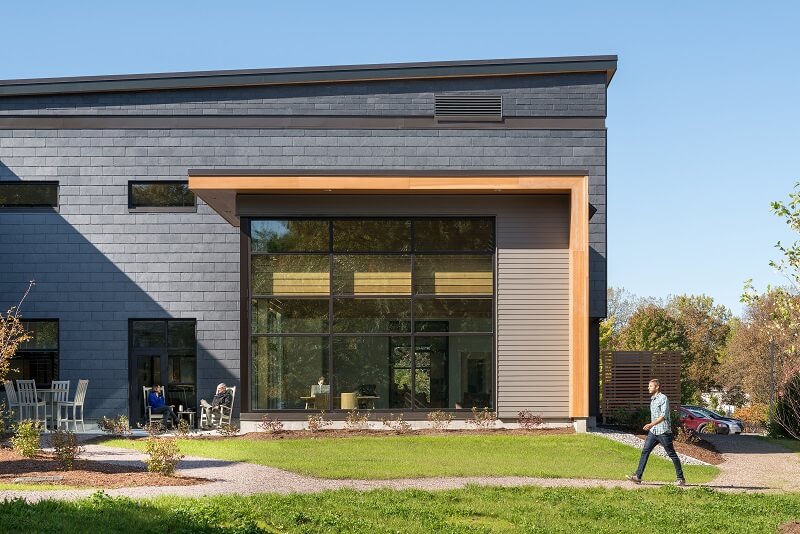 Do you have any CUPACLAD showrooms?
Yes, we have a CUPACLAD display at the Building Centre in London. We also have a CUPACLAD display in the following Taylor Maxwell offices: London Bridge, Birmingham, and Glasgow.