Certifications
23/05/2023
What is a Declaration of Performance (DoP)?
The Declaration of Performance (Dop) is a detailed document where you can read about a product's performance according to its main features. The certificate is issued by the manufacturer, however, the figures are based on values certified by independent laboratories.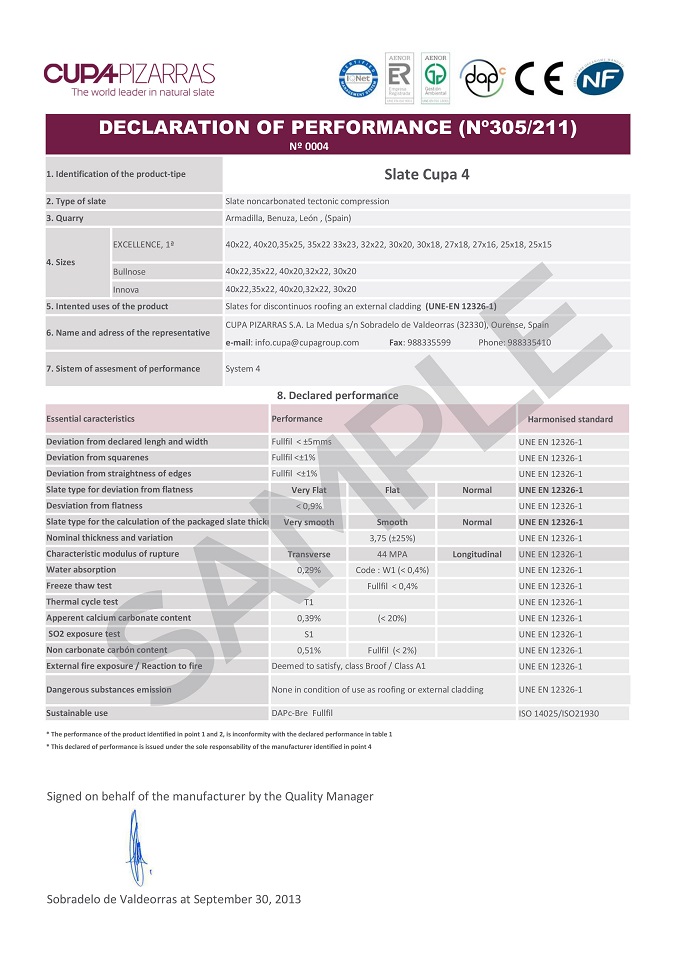 Before launching a product, the European law requires that the manufacturer make publicly available a comprehensive product definition of its intended use and its safety and quality credentials.
Depending on the sector, regulations establish guidelines for each product. E.g.: in the natural slate field, it requires minimum values of fireproofing or water absorption, it stipulates the squareness, or analyses the presence of calcium carbonate content, among many other things.
CUPA PIZARRAS produces and transforms natural slate in its own quarries and transformation plants, which allows a thorough quality control throughout the entire process. Our quality department monitors the parameters daily, which are validated at least once a year with external controls.
Each one of our natural slates has its own Declaration of Performance according to its characteristics.
Outside of the European harmonisation standard, there are more strict but non-mandatory national rules. The best known in the natural slate field are the French Norm (NF), the Belgian ATG and the North American ASTM C-406. All our products meet these more demanding requirements as well, ensuring the quality of our products.
What information can you read in a Declaration of performance?
The Declaration of Performance has two different parts. In the first one, you can read the basic information about the product: product reference quarry of origin, intended uses of the slate, format etc.
The second half is called 'Declared performance' which details the characteristics and minimal performance of the slate that have been assessed during laboratory testing.
The European standard states as follows:
Deviation from declared length and width
The slate can not differ more than 5 mm length or width from the declared size.
Deviation from squareness
Each slate must retain the quadrangular shape that has been established.
Deviation from straightness of edges
This rule declares that the sides of the slate run as parallel and perpendicular as possible.
Slates 500mm length or less: it must not exceed 5mm
Slates more than 500mm in length: it must not exceed 1%
Deviation from flatness
This measures the thickness of the slate. The limits of the deviation from flatness depend on the slate type and size. There are four: very flat (0.9% deviation max), flat (1%), normal (1.5%), non-flat (2%).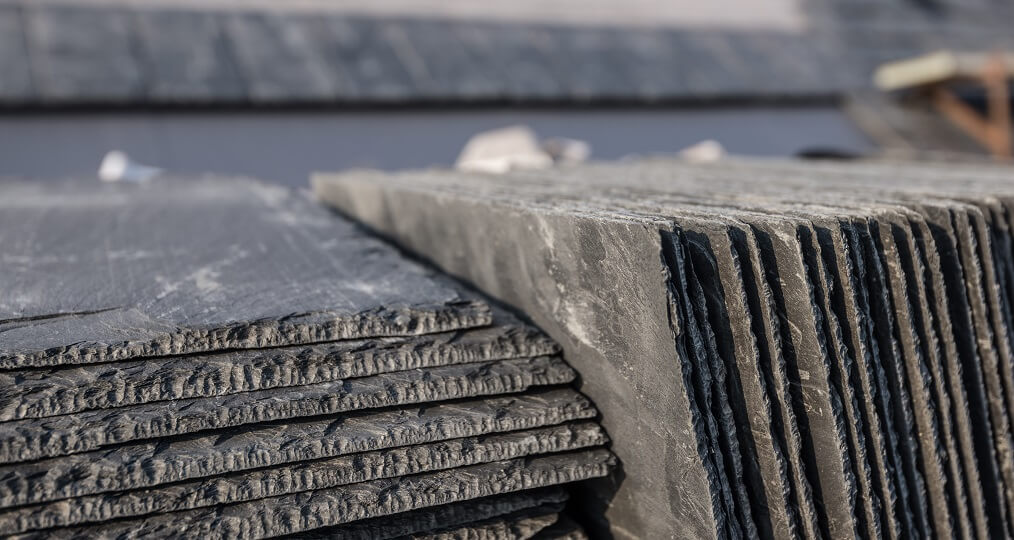 Nominal thickness and variation
There are four categories: very smooth, smooth, normal and texturised.
Natural slate pallets are inspected daily by our quality control department, which also carries out additional laboratory controls to ensure compliance.
Characteristics modulus of rupture
This refers to the pressure applied to a natural slate to break it down, and it is measured in two directions: cross-sectional and longitudinal.
Water absorption
The more water repelled, the more impermeable the material will be. There are three categories: W3, W2, W1. To be classified as W1, the water absorption has to be less than 0.6%, All our natural slates comply with this, in fact, most of our products are under 0.4%.
Freeze thaw test
It is assumed that all the slates with lower than 0.6% water absorption comply with this section.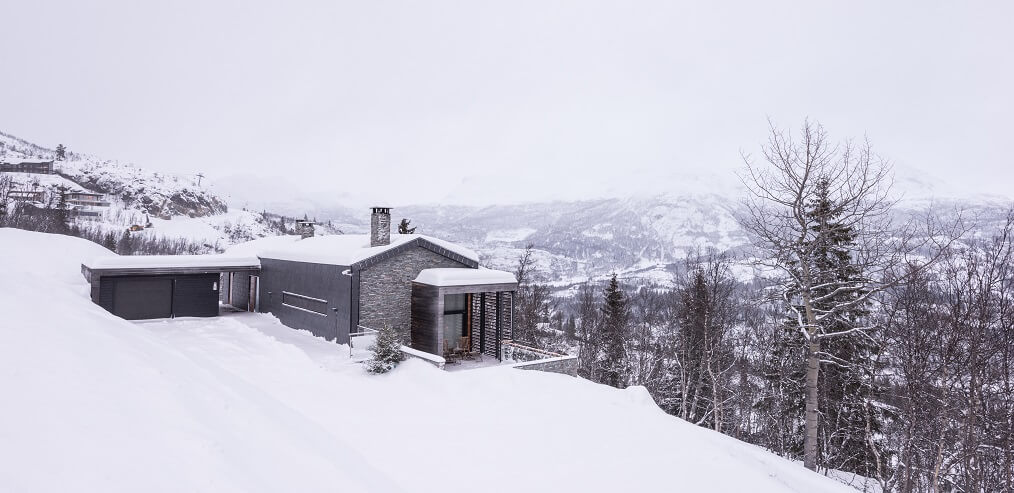 Thermal cycle test
This test evaluates changes in natural slate when heat and cold temperatures are applied. According to the results, natural slates are classified as follows:
T1: No external changes in appearance, just surface oxidation. Colour changes neither affect the structure or forms runs of discolouration.
T2: There is some oxidation or appearance changes of the metallic inclusions with runs of discoloration but without structural changes.
T3: There is an oxidation, or an appearance change of metallic minerals that penetrate the slate and risk forming holes.
Apparent calcium carbonate content
This measures the presence of carbonates in the slate, which is detrimental to its performance.
SO2 exposure test
It is based on the SO2 exposure. In case of the slates, it is imperative to have less than 20% of carbonate content, this is the case of all our slates. The classifications are as follows, according to the potential damage caused by carbonate content:
S1: Exposure to sulphur dioxide A, and no signs of splitting or cracking.
S2: Exposure to sulphur dioxide A. If there are damages, the test is repeated with sulphur B, where no signs of splitting or cracking can be seen.
S3:  Exposure to sulphur dioxide B. Slate shows signs of splitting or cracking.
Non-carbonate carbon content
It shows the result of analyzing carbonates other than those of calcium.
External fire exposure/reaction to fire
Natural slate is always classified as A1, the highest possible level, as it is considered a non-combustible material. Other artificial products can be classified up to class F.
Dangerous substances emission
In accordance with national regulations, hazardous construction elements must be declared. Natural slate does not emit any hazardous substance.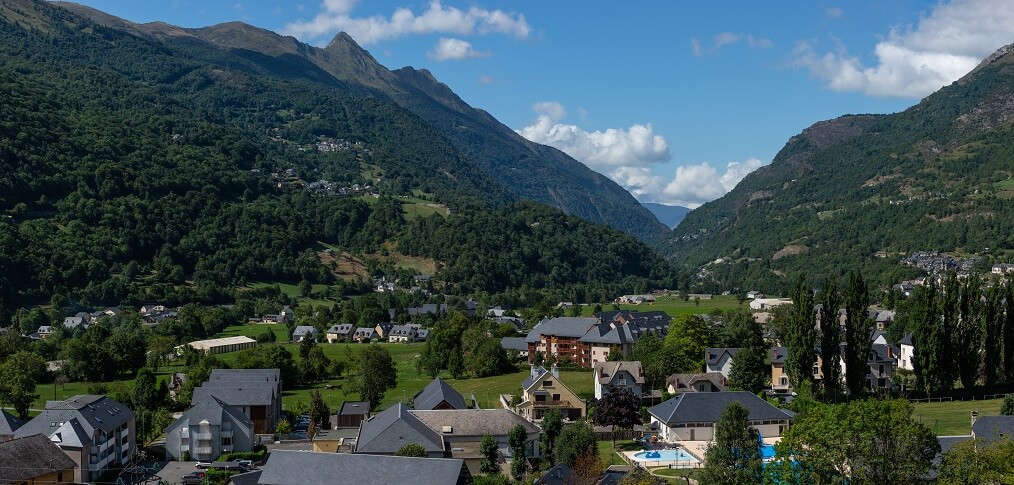 Sustainability
The sustainability certifications of the product, such as BRE, FDEs, etc.

If you still have questions about the natural slate performance, you can read our most frequently asked questions here.