Projects
03/07/2019
CUPACLAD PARALLEL featured in an impressive library in the USA
Natural slate rainscreen cladding CUPACLAD® 101 PARALLEL will cover the façades of the Fairfield Library in Richmond, Virginia (USA). Works are still in progress, but the project is so stunning we wanted to share it with you already!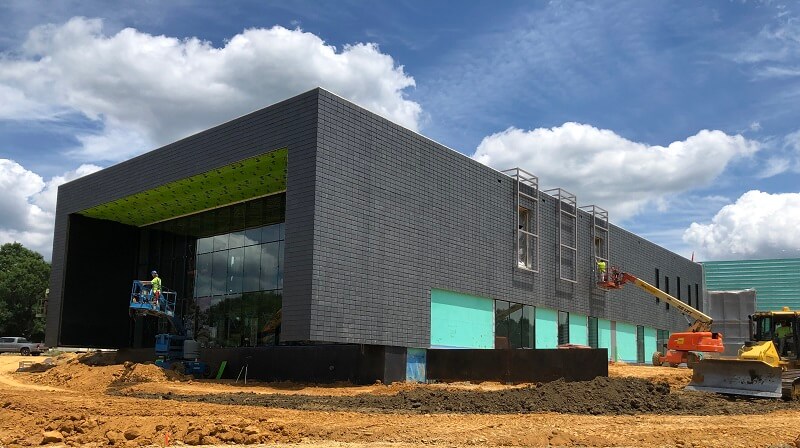 This huge library will house hundreds of computers and will be as impressive on the inside as on the outside. The building has been designed by the architectural firm BCWH architects, whose goal is creating collaborative place-making experiences that enrich and inspire.
65% of Fairfield Library's cladding is already done
The project is approximately 65% done and it already looks wonderful. CUPACLAD® 101 PARALLEL was supplied by our distributor in the USA, Vermont Slate, and Ecosupply, a company specialised in green building products.
The uniform pattern of PARALLEL makes the building look bigger and enhances its stylish, geometrical design.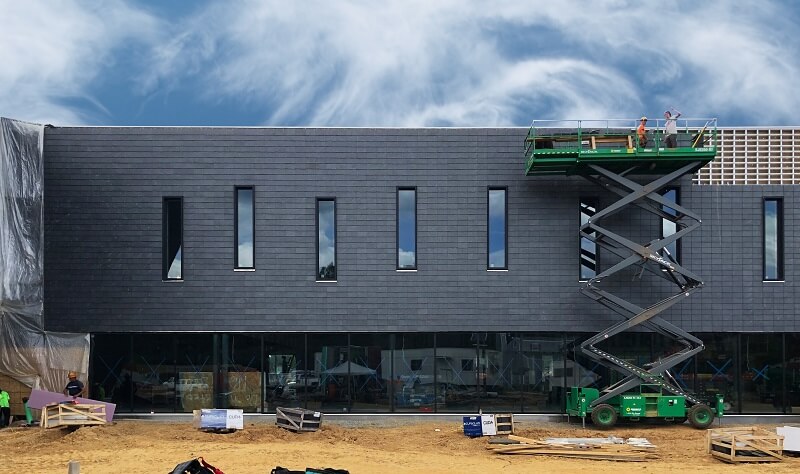 The rainscreen cladding is being installed with our CUPACLAD aluminium structure, which ensures a more uniform finish and a faster installation.
Ruddy Perez, one of the installers, defines it as "perfectly imperfect".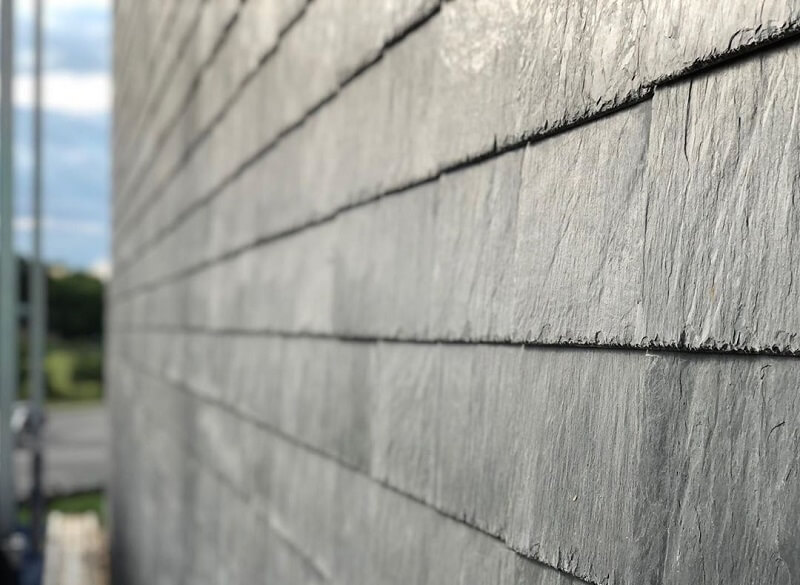 Natural slate is only submitted to extraction and shaping processes, so its texture and colours are one-of-a-kind. It offers a very sleek and natural appearance to the building.
Find out more about our natural slate rainscreen cladding systems.