Projects
25/02/2021
The real taste of Scotland: HEAVY 3 slate used on whisky distillery
A number of pre-existing farm structures have been reconstructed using our HEAVY 3 natural slate in order to house this new Scottish whisky distillery, Ardross. Located in the scenic Averon Valley, the project involved the refurbishment and extension of an old farm, retaining the original 19th-century steading buildings, farmhouse and cottages.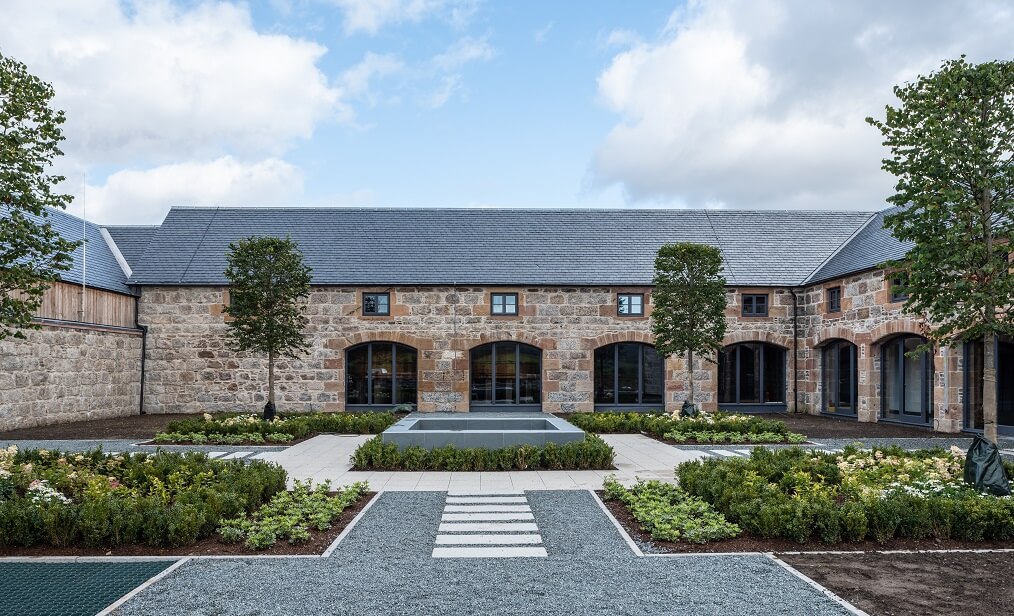 Existing stone and slate from the location's original, dilapidated farm buildings were salvaged and reused for much of the walls and roof of the development. However, where this was not possible, HEAVY 3 was selected to maintain a uniform aesthetic.
CUPA PIZARRAS Heavy 3 slate was specified in conjunction with the architect's design, as it was an ideal match characteristically to the Ballachulish slate used on the original farm buildings. Not only is Heavy 3 visibly similar to traditional Scottish Ballachulish, but it has the strength to withstand the extreme Scottish weather.
Like the best whiskeys in oak barrels, natural slate has also a maturation period. Therefore, no other artificial alternatives could compare with a product which has been molded by nature for over 500 million years.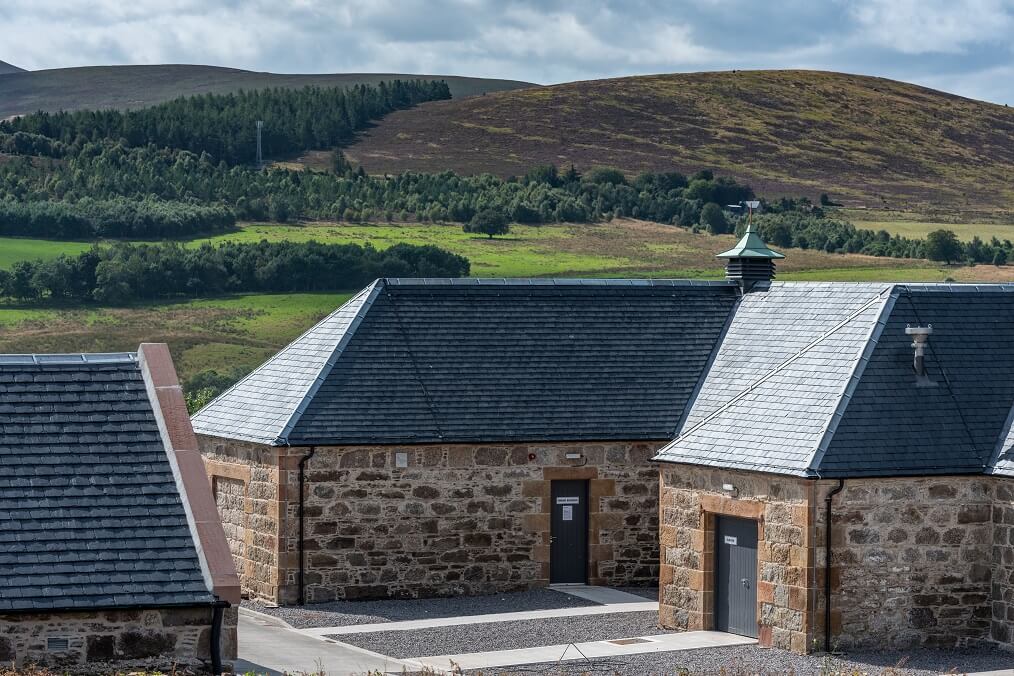 The completed distillery now produces single malt whisky, while a gin still and botanic mixing lab are housed in a separate building on-site. In addition, the location also includes a tun room, mash house and mill room, as well as two detached cottages for offices and staff accommodation.
As the Ardross whisky distillery is a large site, it took contractor Ian Sharpe of Wyvis Roofing, 14 months to complete the full refurbishment. During that time, Ian worked closely alongside the consultant engineers and architects to fulfil the design requirements and bring the vision of the project to life.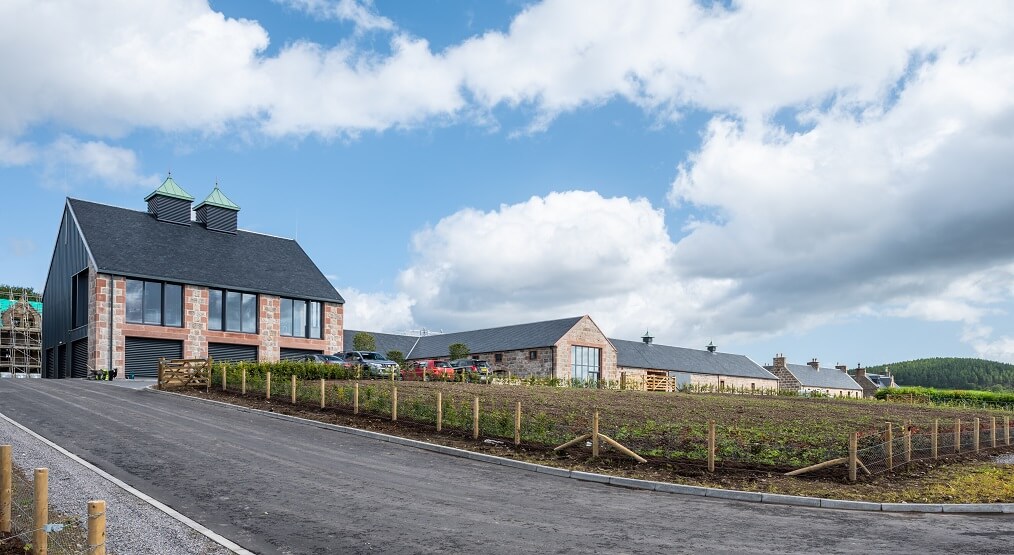 Ian commented:
We always recommend CUPA PIZARRAS HEAVY 3 slate because it not only comes from a good geographical area, but it can withstand the tough weather conditions – which is really needed in Scotland.
I've worked with HEAVY 3 slate before and it's easy to handle and install. The team from CUPA PIZARRAS are also always on hand to ensure that the installation runs smoothly.
HEAVY 3 is a blue black slate in colour with a subtle gritty texture which also features well-defined parallel lines that are visible on the cleavage surfaces. The product is slated by CUPA PIZARRAS from San Pedro in Spain, a quarry with more than 125 years of production.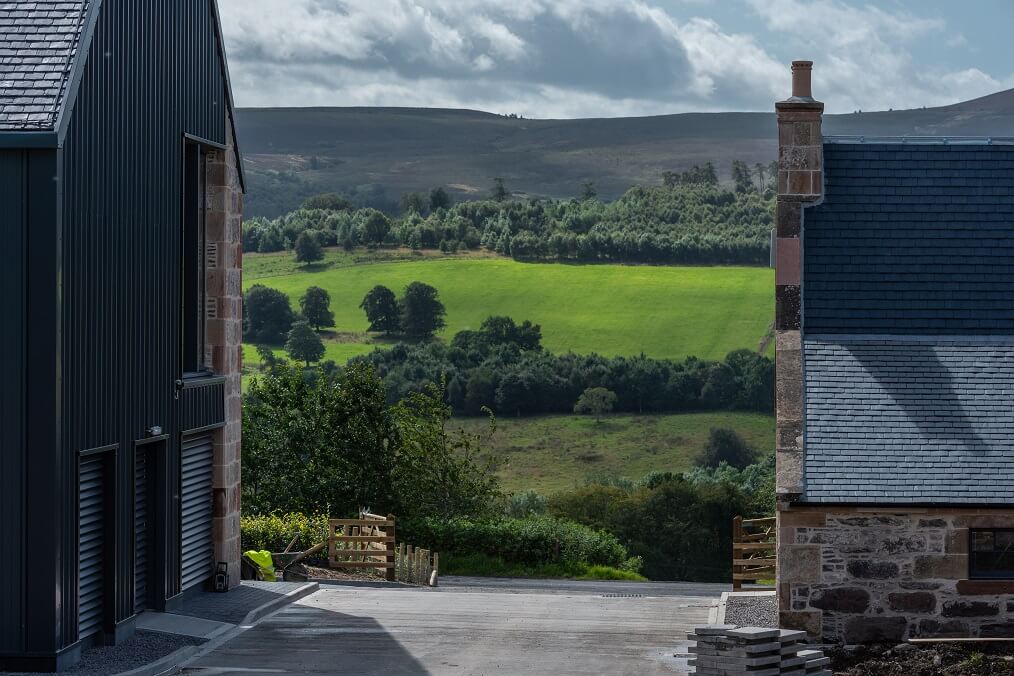 This experience and our high production volume allow us to guarantee a continuity in the production and commercialization of natural slate. When you order HEAVY 3 natural slate you can be sure of what you are going to receive. To know more about the value and properties of our HEAVY 3 you can download our catalogue.