Projects
01/04/2019
Minimalist alpine houses with slate roof and facade next to Lake Balaton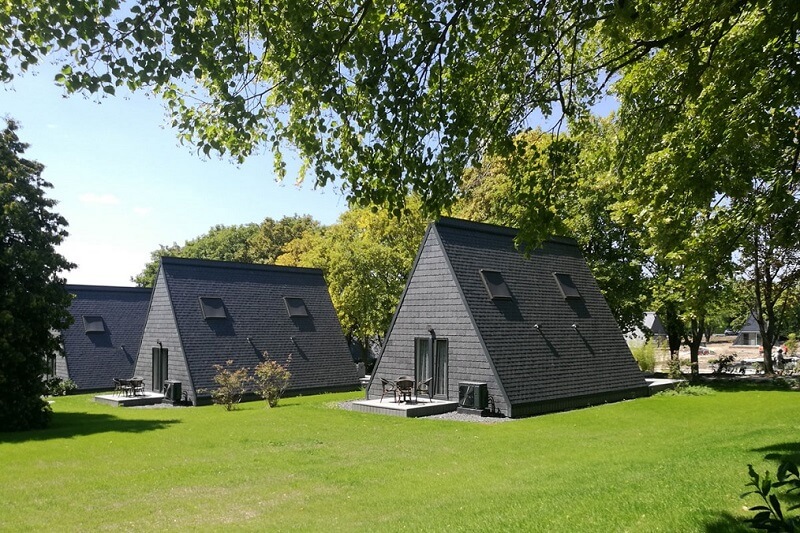 These small triangular houses cladded with CUPA 12 natural roofing slate are part of the Zen Garden Resort located in Zánka (Hungary). A roofing and cladding project that we've done in collaboration with our official distributor in Hungary, Tető Horn Kft.
Just like our slates, every architectural project designed with this natural material is unique.
Stylish small houses covered with natural slate
The Zen Garden Resort is in the Hungarian village of Zánka, to the north of Lake Balaton, the largest lake in central Europe. The simple and cosy triangular resort houses are surrounded by nature, an environment that guarantees a relaxing holiday.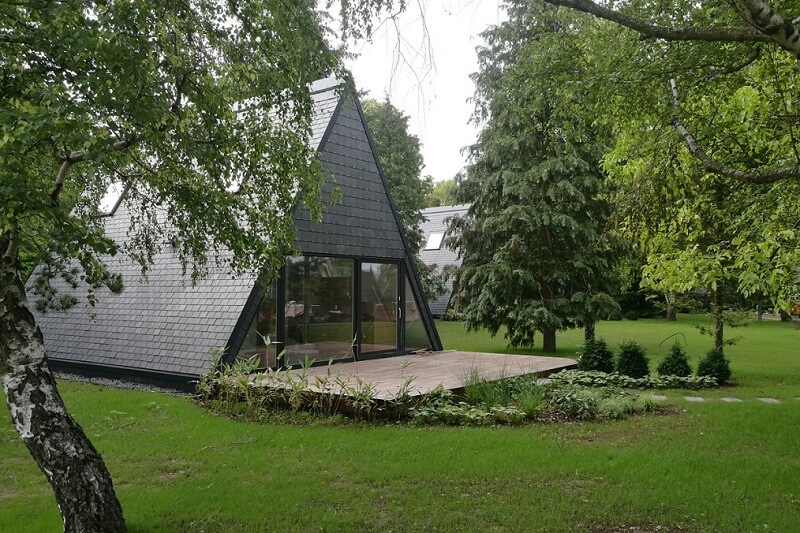 Even if at first sight, the shape and arrangement of the houses remind us of camping, these small houses have been designed for ensuring the maximum comfort and are equipped to the standards of a 4-star hotel.
Slate provides a natural look that fits perfectly into the green landscape surrounding the resort. The trees are part of the Zen Garden Resort appeal and natural slate has been naturally integrated. As it is a natural material, slate's integration into the landscape becomes quite easy.
Roof and facade installation
For installing slate on the roof and facades of these apartments, two different systems were used; hooks for the facade and screws for the roof. This way, the roof looks very uniform in contrast with the subtle metallic details of the facade, fixed with stainless steel clips.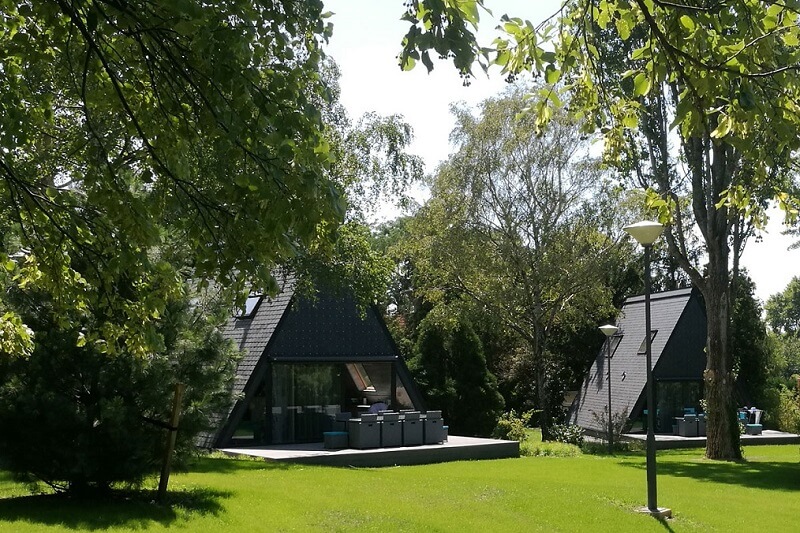 There are 22 slate-clad triangular houses within the resort, which makes approximately 5000m2 of roofing and 1000m2 of cladding.
Would you like to use our natural slate in your next roofing or cladding project? Contact us and we'll help you choose the best solution for your project.