Projects
13/05/2020
A new slate roof for a hundred-year-old library in Cape Town
Very few cities in the world can be proud to have views of two oceans. Here, in the Rondebosch suburb of Cape Town in South Africa, is located this centenarian library, which has been recently renovated with CUPA 98 natural slate.
Rondebosch library was originally designed by George Murray Alexander in 1899 to become the Town Hall. The building was made of rough sandstone, which was painted a dull beige, and also had an impressive portico balcony, removed in 1969 due to security reasons.
Recently, the entire building has experienced a complete renovation. The roof was suffering water leaks that caused damages in the interior of the facilities. To solve this problem once and for all, CUPA PIZARRAS natural slate was chosen to cover the 1200sqm.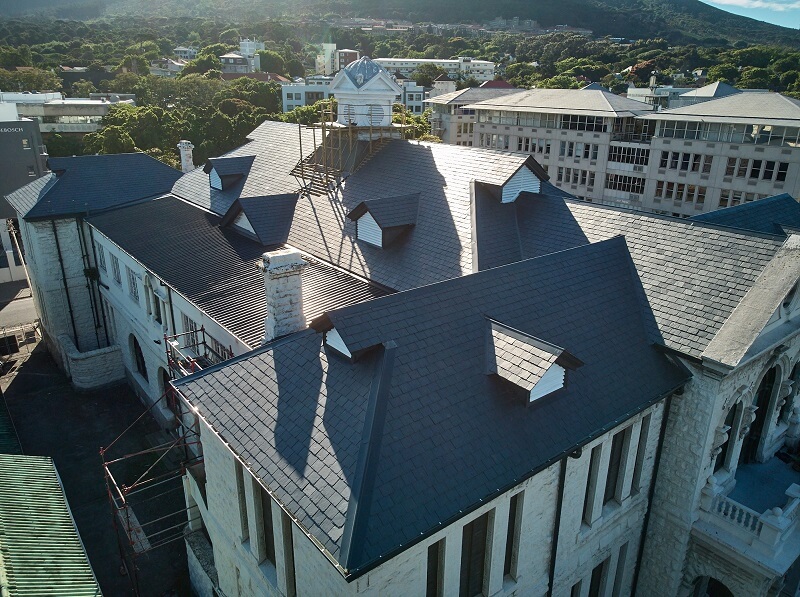 The works carried out by Naturally Slate, the leader in slate installation and maintenance in South Africa, had to be very delicate and careful to make sure the building, with plenty of history and heritage in the heart of Rondebosch, was completely respected.
The old asbestos slate was removed and replaced with CUPA 98, characterized by its dark grey colour with laminations and a riven surface. The quality of our slate provides a long lasting replacement and assures beyond 100 years of life span.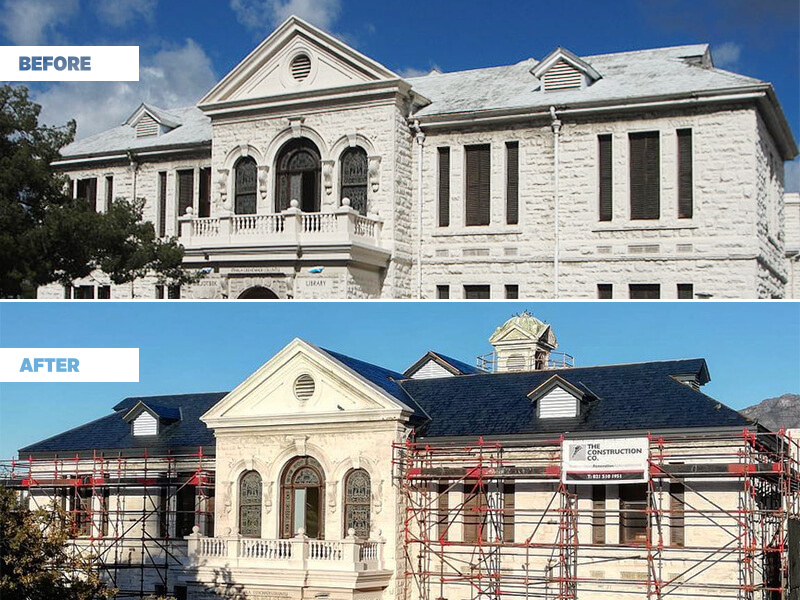 The new covering keeps the original style and design of the building and the roof. The ridge capping's and valley linings were done in aluminium and other more intricate flashings done with lead.
The library is now open, so the neighbours and visitors can enjoy the building and the cultural activities taking place inside: borrow books, access to electronic resources and community programmes and events.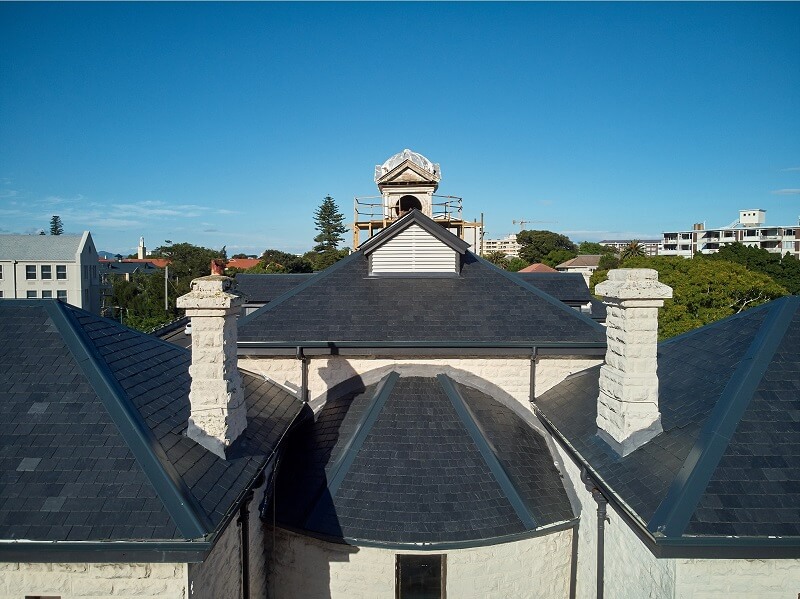 Natural slate is the ideal material to make cultural buildings shine, both new ones and renewed, and it is used on five continents. The versatility and beauty of natural slate conquer the hearts of the cities and citizens.