Projects
21/11/2022
CUPACLAD has been selected by the prestigious Architects, Foster and Partners, to revitalise an iconic London Building
We are glad to announce that the new Foster and Partners London project will include our products. The CUPACLAD 101 Logic natural slate rainscreen cladding system has won the contract due its aesthetic appeal and high-performance credentials.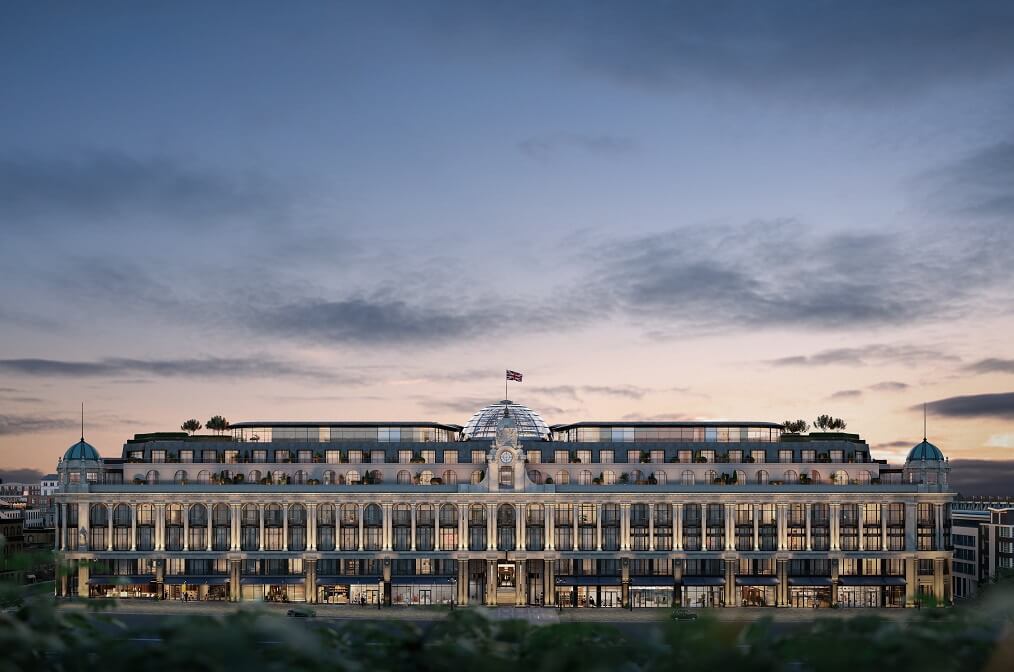 It is a great honour for us to be part of the new iconic project designed by Foster'. The firm, founded by Norman Foster, is the largest architectural bureau in the United Kingdom that has worked on high-profile landmarks like Millennium Bridge or the Berlin's Reichstag building.
The renovation works of the iconic Whiteleys Shopping Centre in London are due to begin in November 2022 and CUPACLAD will be a prominent component of the building's mansard roof. Our rainscreen cladding system will complement the existing Art Deco architecture.
Simon Hope, CUPACLAD product manager at CUPA PIZARRAS, explains:
Our slates go through a rigorous testing process to ensure they meet the highest standards. We are delighted that their high quality has been recognised by Foster + Partners and that they have been selected to play such a fundamental role in this landmark redevelopment.
This Grade II listed retail building located in Kensington was completed in 1911. The new project by Fosters aims to restore the building for its original purpose whilst also introducing leisure facilities such as a cinema and gym- and 139 luxury residential apartments.
The specified Logic system utilises 40×20 natural slates that are 7.65 mm thick, fixed on to an aluminium substructure. These slates have been specially selected by hand to ensure the maximum quality and flatness.
When finished, the project targets a BREEAM rating of 'Excellence', which will recognise its performance in energy efficiency. If you want to know more about sustainable certifications of natural slate, you can visit our environmental section.
CUPACLAD has been used recently in some important commercial buildings as well as some unique residential projects, and we are so excited with the results of this versatile system.

We are extremely proud to collaborate with an architect of the stature of Foster. In our 'Projects' section of the website you will find other well-known architects that have used our natural slate.