EVENTS
12/01/2022
Best of the Best 2022: How to not miss out!
We have already confirmed the dates for our competition which we hope to find the Best Talents of the year. We will judge the 15 participants' strengths in two different stages and your votes will determine the winner.
For the first round, we have divided the participants into four different groups, according to their country of origin: United Kingdom, France, Belgium and Rest of the World.
You, our readers and followers, will decide by voting in our blog who will be the four national champions. This first stage will take place between the 12th-14th of December. Be patient!
We will publish the links to vote on 12th December and will also share them on our social media channels.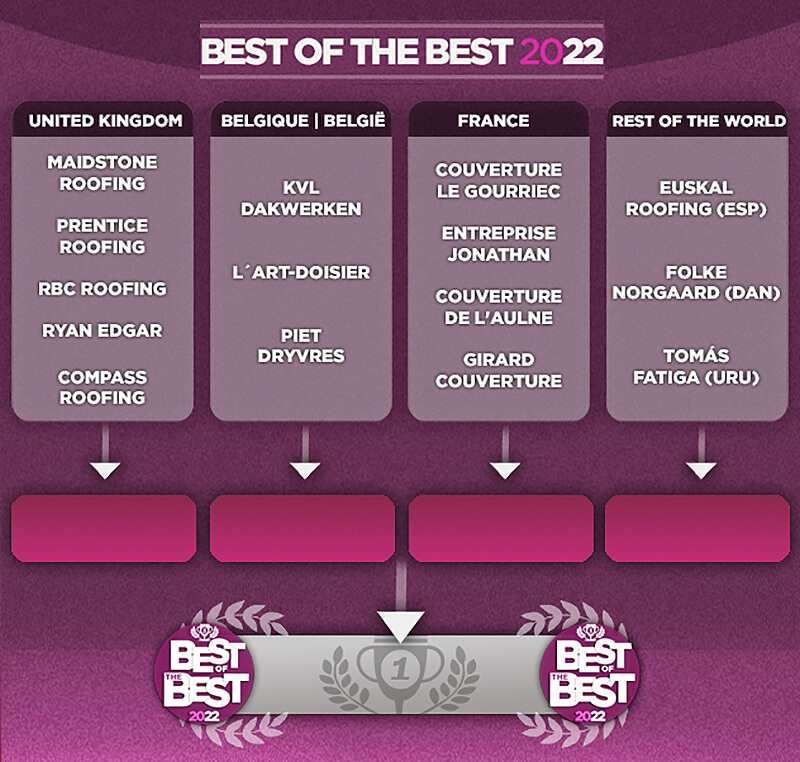 In the second round, the four national champions will face each other (United Kingdom, France, Belgium and Rest of the World)
But pay attention….This second stage will take place on our Instagram account between the 19th and 21st December. We will publish the four videos and the one that gets the most 'likes' at the end of those three days will be the overall 2022 winner.
On December 22nd we will announce the lucky winner of our prestigious trophy and a trip to visit our quarries!
What do you need to consider when voting? Whatever you want! The installation of the natural slate and accuracy, the overall presence of the project, the difference between before and after… it is up to you!