Projects
CUPA PIZARRAS natural slate harmonises a log cabin with the landscape in Czech Republic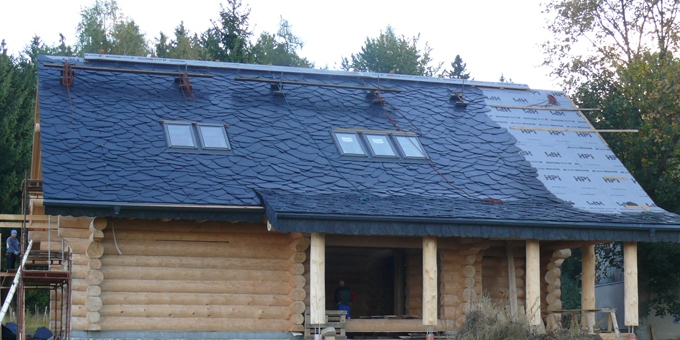 CUPA PIZARRAS natural slate covers a new 'Canadian-style' log cabin built in Czech Republic.
Our natural slate was specified for the sympathetic roofing because they needed that all materials used on the project harmonised with the landscape.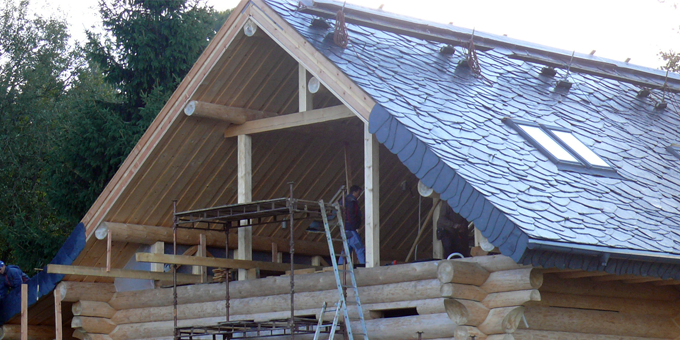 CUPA PIZARRAS extracts a wide range of natural slate from different quarries, available in multiple shapes and sizes.
This project used our 'Irregular' natural slate, ideal for rustic and traditional roofs.
Our Czech partners Top st?echy fasády, installed CUPA PIZARRAS natural slate, an outstanding material that has stood the test of time.
NATURAL SLATE, THE HIGHEST QUALITY ROOFING MATERIAL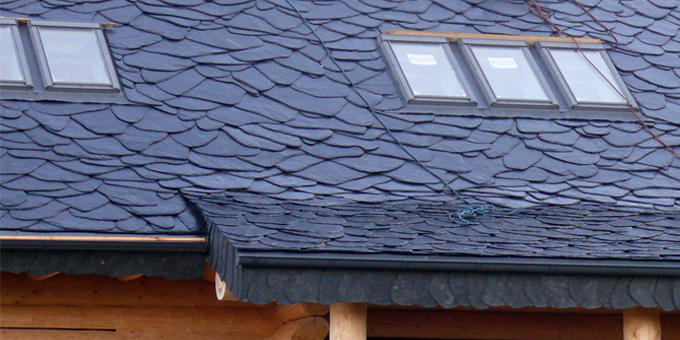 Natural slate is the material with less environmental impact due to its simple manufacturing process. Once extracted, natural slate simply needs to be cut to the required size and packaged for distribution.
Extraordinary long-lived, remarkably durable, fire resistant and naturally waterproof, natural slate is simply the highest quality roofing material.