Projects
CUPA PIZARRAS covers French inspired country home in New Jersey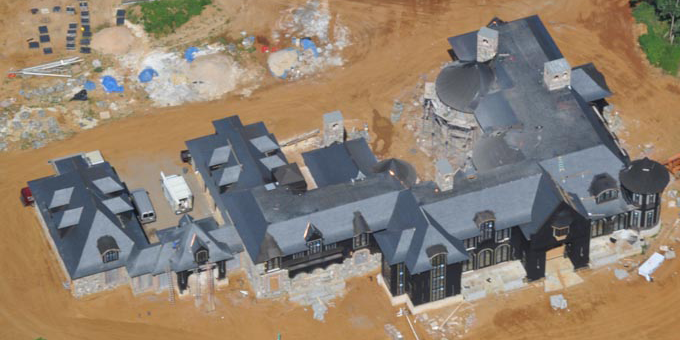 CUPA natural slate covers a 20,000 square-foot home, Abbey Farms, in central New Jersey (USA).
CUPA Heavy 14 natural slate was considered the ideal roofing  material for this project, designed by J. Costantin Architecture because of the need for the roofing to be sympathetic to the surrounding architecture and environment.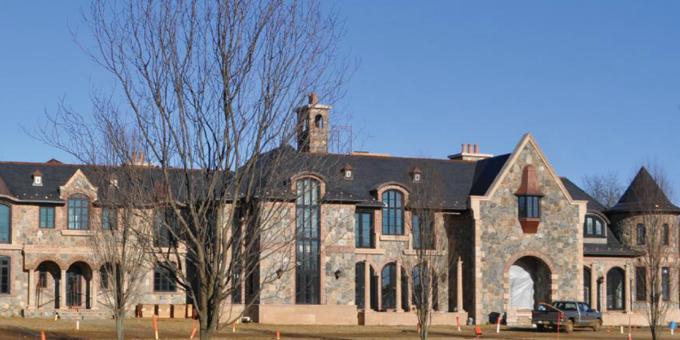 CUPA Heavy 14 natural slate is a strong slate with a smooth surface which highlights French inspired country residence's look. Split into a thickness 7-8 mm, our natural slate is supremely durable and environmentally friendly. It is also virtually maintenance free, once installed, making it the ideal material to enhance any building.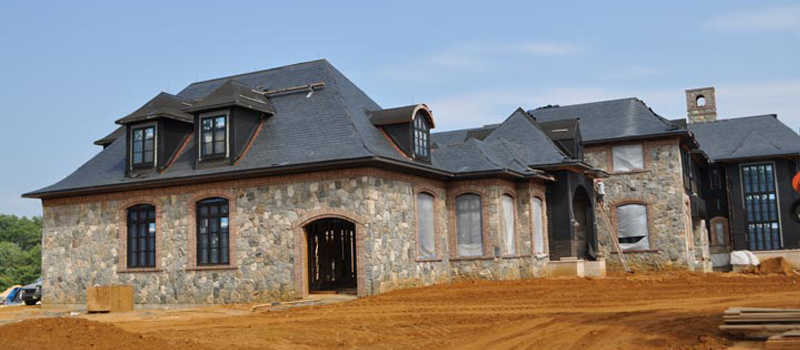 Abbey Farms combines sophistication and scale with traditional French farm and country aesthetics.
This stone and slate residence on 25 acres is characterized by long, light-filled galleries, related to the beautiful acreage outside.
A J. COSTANTIN ARCHITECTURE'S PROJECT

With wood and stone floors, this country residence has an elaborate tile work, a massive fireplace, timber-frame trusses in the hall, vaulted ceilings and beamed ceilings.

J. Costantin Architecture is a firm of architectural artists from Morristown. Joe and Mike Costantin, principals of JCA, have a special professional process that helps clients bring their concepts to completion.
They create evolving spaces that connect  houses with environment.
For more information, check J.C.Architecture site.
Photos: © J. Costantin Architecture, LLC