Cladding
09/10/2020
The importance of fire resistance in façade materials
A façade acts as the public face of a building. The visual appeal of the construction depends on the aesthetic of its design. However, the technical properties and performance of a façade are equally important although they often remain in the background.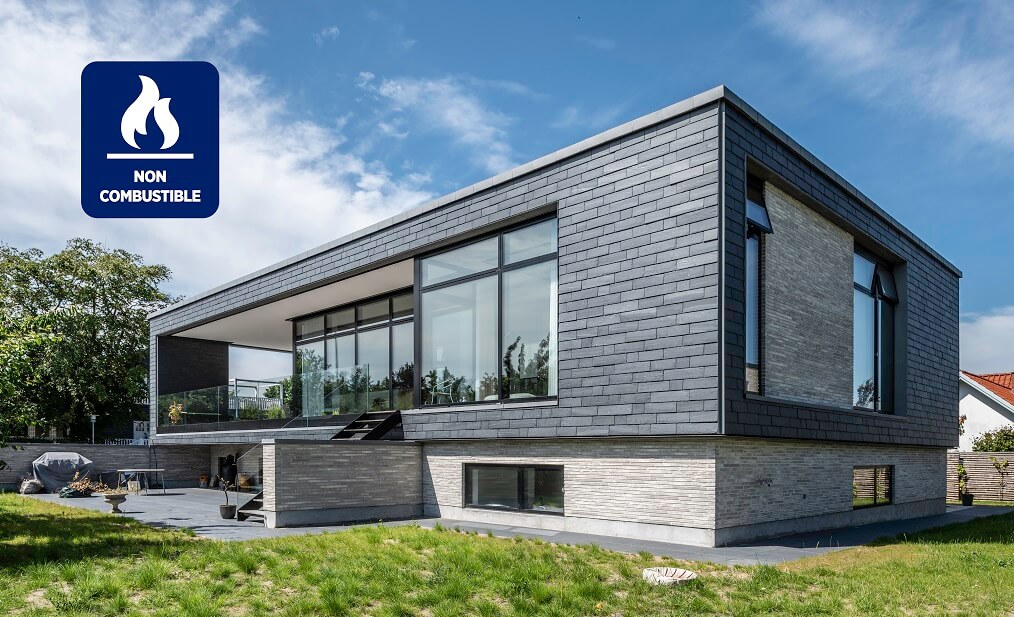 In a rainscreen cladding system, the most efficient solution for envelope purposes, the choice of the external material is extremely important. The thermal and acoustic performance, the façade's lifetime and its fire resistance depend on this selection.
Today ensuring you select façade materials that meet fire resistance standards is crucial. This is because façade spread is one of the fastest ways in which a fire travels through buildings. The properties of the system and materials utilised in the construction are vital to prevent the spread of fire.
All construction materials have to state its reaction to fire in accordance with the European standard EN 13501-1. CUPA PIZARRAS natural slates have been classified as A1, the best possible classification as a non-combustible material.
The first moments of a fire are crucial. If the flames encounter a non-combustible material at the first instance, it is going to slow down the overall spread. Also, combustible materials produce black and toxic smoke, making it more difficult for people to evacuate and extinguish the fire safely.
The aluminium structure of our natural slate cladding system CUPACLAD, is also a non-combustible material. This combination of non-combustible external and structural materials offers a reliable solution against fire. CUPACLAD was classified as "non-combustible material" by the Australian Standard 1530 Methods.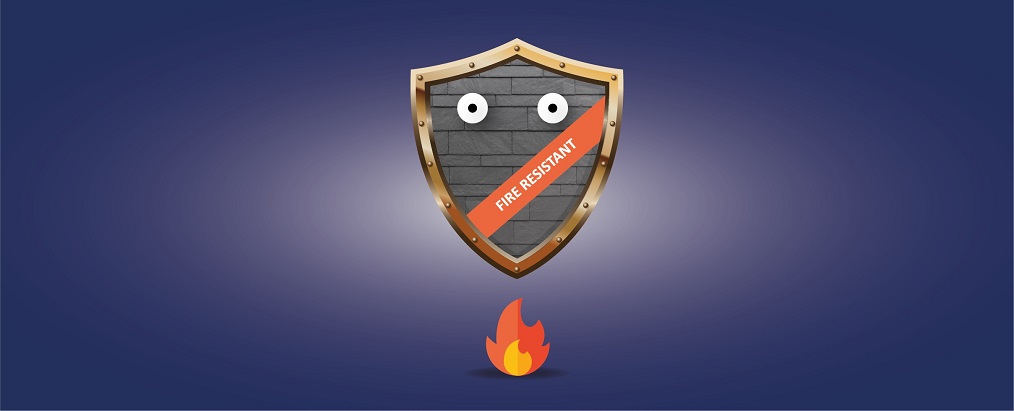 Active and passive protection
There are two different fire protection systems in a building: active and passive. Both are necessary and complementary to ensure the safety of the inhabitants.
The active systems are given that name because an action is required either automatic or manual to suppress a fire. Installing a fire sprinkler system, fire detection devices, smoke and heat extraction or manual fire extinguishers are some examples.
On the other hand, passive protection systems do not need to be activated to operate. The main elements are the materials in which the construction is built: walls, doors and glass made up of non-combustible elements.
The role of the passive elements is to slow down or confine the fire once it's created for two main reasons: provided added time for people to evacuate and for emergency services to arrive.
In the rainscreen cladding systems, fire barriers are used to avoid fire spread. These elements are especially designed to restrict the movement of fire within the building. For that purpose, it is vital to employ non-combustible materials for insulation, structure, and façade cladding.
Thanks to its innate properties, natural slate is fire resistant and has proved this by achieving the A1 classification, which underlines its capacities.

Now that you have learnt the unmatchable performance of CUPACLAD, visit our project section to see the astonishing designs made with our rainscreen cladding system.