Projects
21/04/2022
Light House: the best of contemporary Nordic design
This holiday home is located in the western part of Denmark. Here the waves from the North Sea wash up on the beaches whilst the wind blows the sand high up into the dunes and a huge open landscape with dune heaths and lakes continue further inland.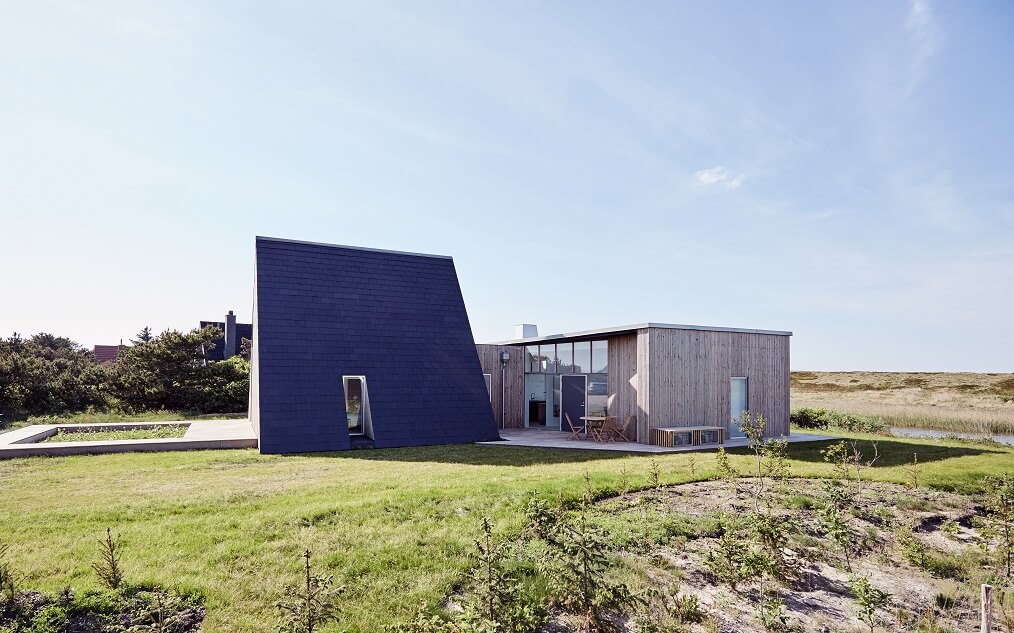 These beautiful surroundings inspired architect Søren Sarup, Founder and CEO of Puras Architecture, lo design the Light House, a modern vacation house which brings together the best characteristics of Nordic design.
The architect, explains:
In the search of creating a unique place, listening and observing are important. The soft northern light, the view and the sound of the wind in the reeds were all elements of the inspiration to transform an old A-frame house to a modern, warm, simple and beautiful A-frame house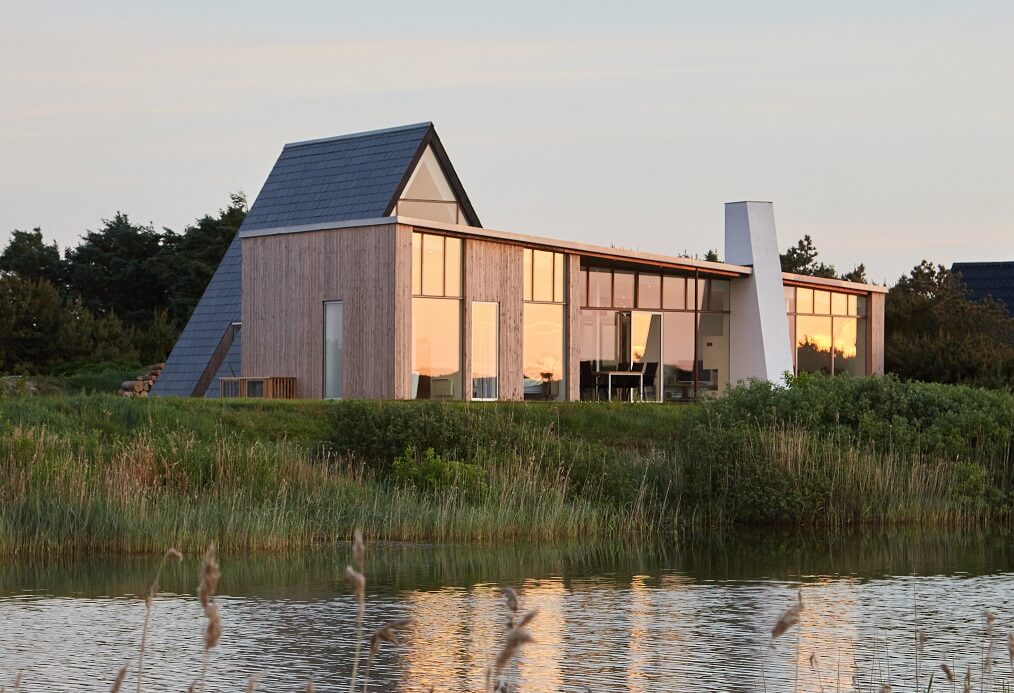 The house is designed with two different but complementary structures: a horizontal building with floor to ceiling windows which allow amazing views of the surrounding nature and a triangular building cladded in natural slate.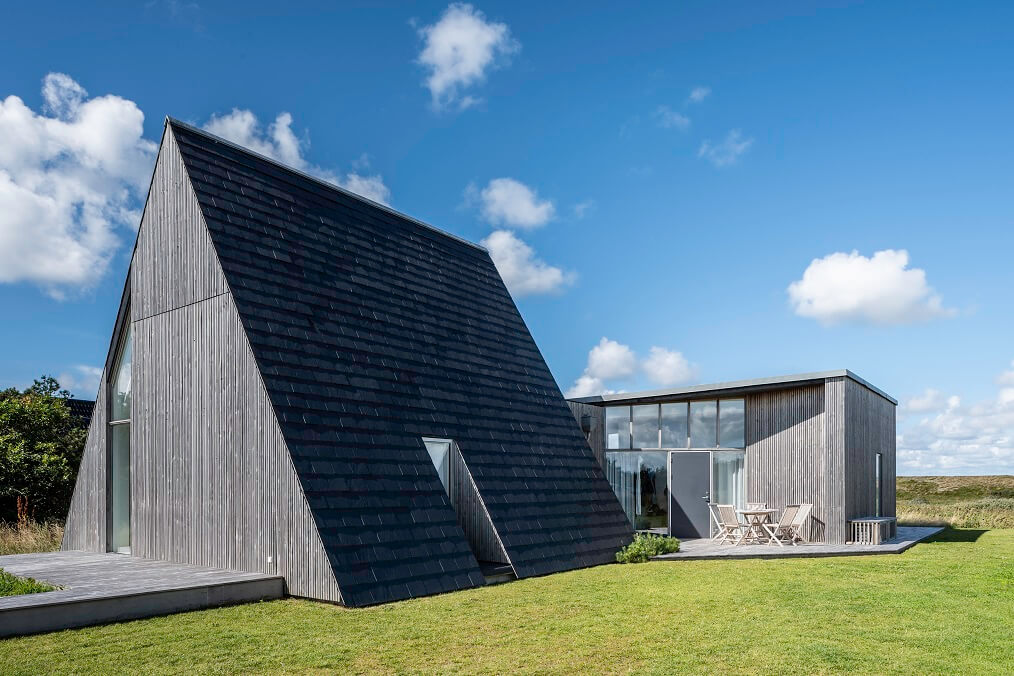 Our CUPA 9 natural slate was chosen to clad this second building, in the larger 60×30 format. Its grey and smooth surface ensures an elegant appearance and it requires almost no maintenance. Furthermore, this natural material is able to withstand the harsh weather conditions known on the Danish coast.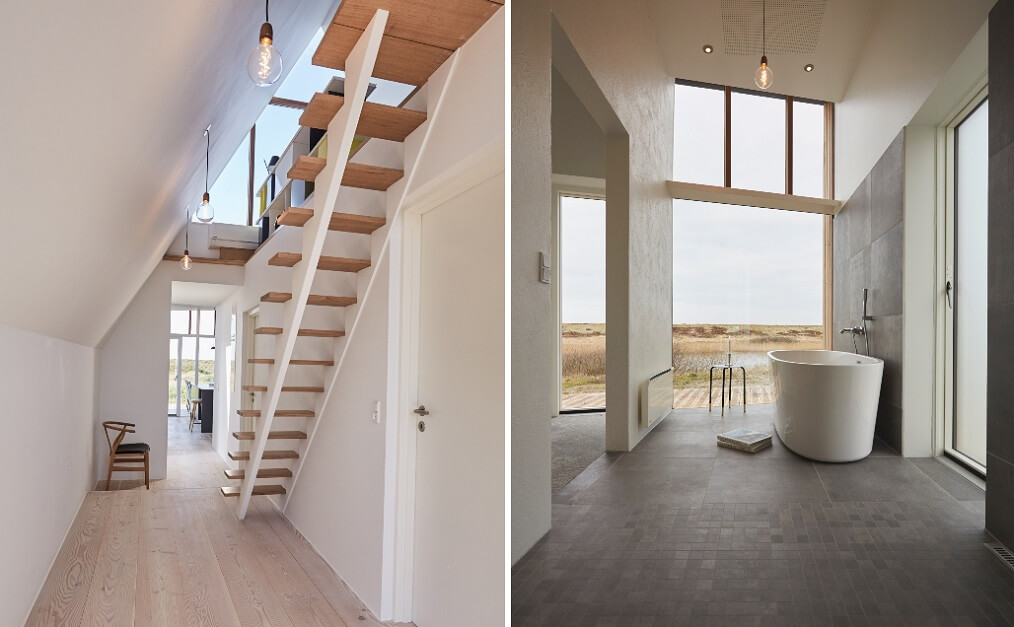 This triangular building contains two bedrooms, one bathroom and a relaxation room. Under its tent appearance, it has all the commodities needed to accommodate a whole family of guests.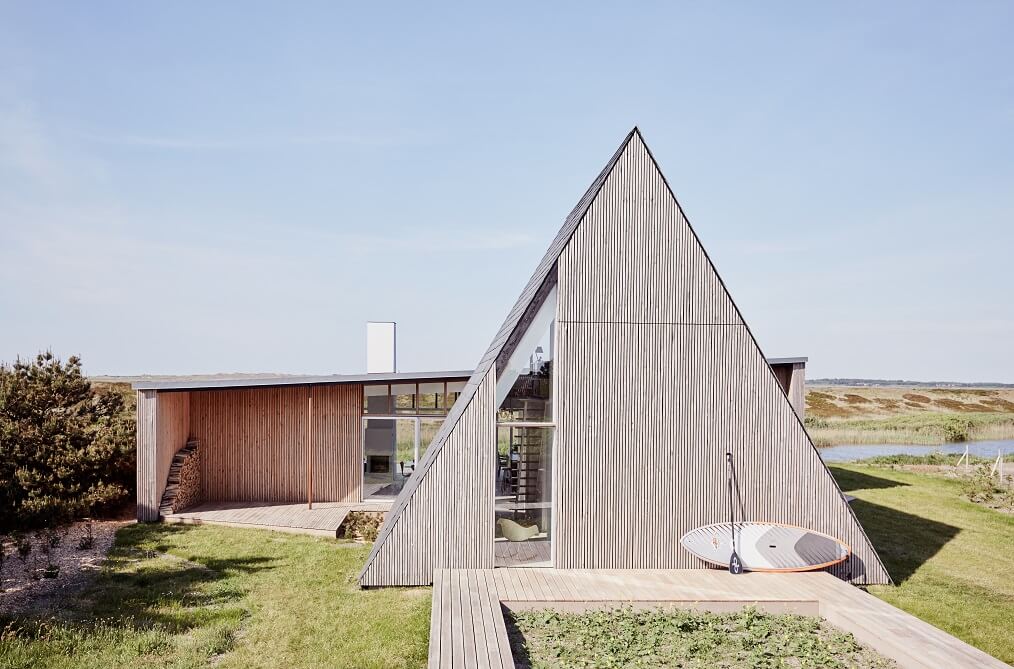 The whole house is designed following the Nordic design traditions, such as, the use of natural materials such as wood and slate, simplicity in design and utilisation of natural light. In fact, the boundary between inside and outside blends perfectly to allow nature in.

Natural slate can be used both in classic and contemporary projects, as it is a traditional material which can be employed in a modern methods. The Light House is a good example of its versatility and elegance.