Readyslate
03/16/2023
Readyslate has been classified as Class A – the highest roof covering rating against fire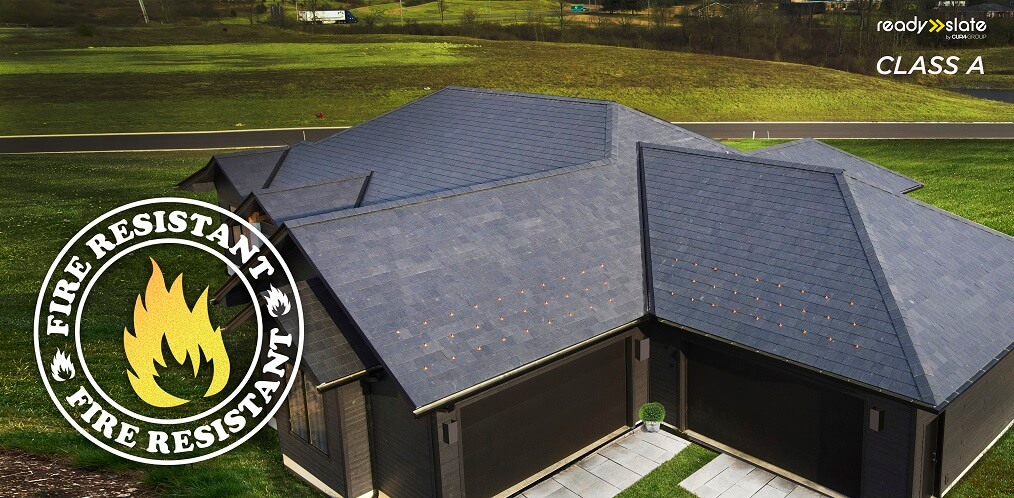 According to the National Fire Protection Association, home fires cause 15.9 billion in property damage every year and in the United States, fire department responds to a fire every 23 seconds.
Wouldn't having a roof that is classified at the highest level against fire give you peace of mind?
Readyslate, our pre-assembled, natural slate roofing system, has a rating of Class A, the most stringent level of fire rating you can achieve – meaning it offers the highest possible resistance to fire.
Fire rating tests follow the international ASTM E 108 standard using the following steps:
Intermittent flame exposure test: the product is submitted to an intense fire in two-minute intervals during 15 cycles to evaluate if there is a flame penetration through the roof covering.
Spread of flame test: 10 minutes of flame and air current to measure the tendency to propagate over the roof.
Burning brand test: Withstand a burning brand measuring 12″ x 12″ and weighing 2,000 grams.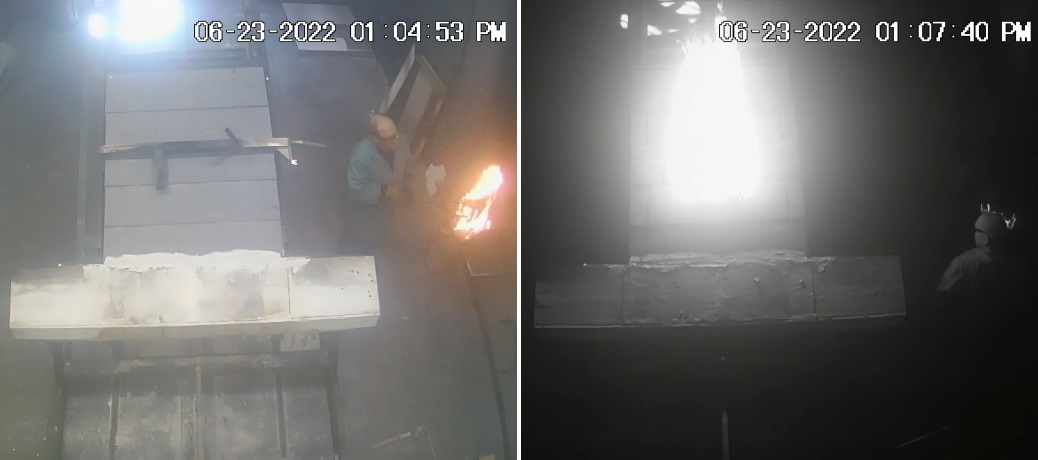 As the ASTM states, Class A means that the product is:
Expected to be effective against severe fire exposure and/or afford a high degree of fire protection to the roof deck.
Readyslate is a quality and reliable roofing product. Do not play with fire, install Readyslate.

Are you interested in READYSLATE? Our sales team is ready to assist you with additional information, a product sample, and/or quote.
Please, fill out the form and we will contact you shortly.