Projects
11/03/2019
Street Farm: a private house extension with a superb slate roof in Suffolk
A renovated private house in Suffolk has been roofed with CUPA 12 slates. This roofing material was chosen for its high-quality and appearance.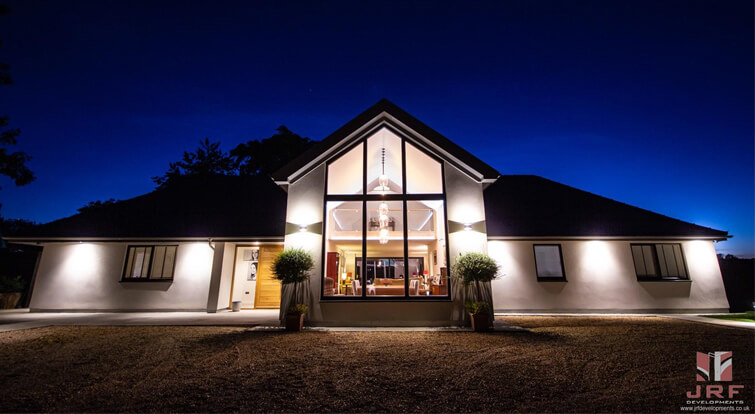 The building, known as Street Farm, was designed and built by JRF Developments.
A bungalow transformed into a stunning private house
This property, located in historic Bury St Edmunds, was originally a bungalow. Before the extension, the original roofing was removed, and a new material was required for the project.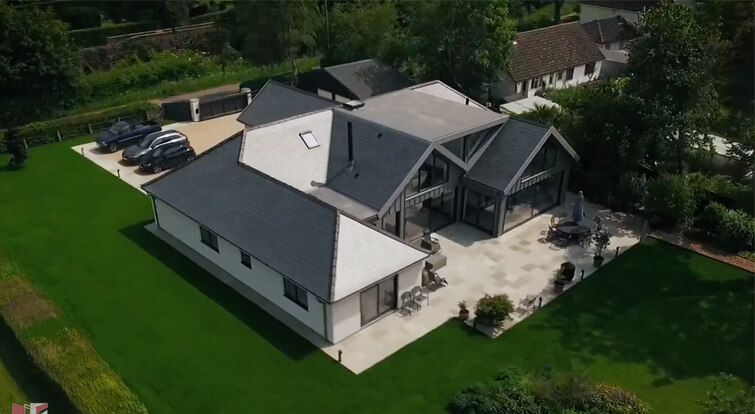 Merchant AJW Distribution recommended our natural slates to Jamie Ferguson, Managing Director at JRF Developments, who opted for our CUPA 12 natural roofing slate for the project and was truly satisfied with the finished result:
This was our first use of CUPA PIZARRAS natural slate, having not used slate on a project for some time. We have however since used CUPA PIZARRAS on a second property as we really like the quality look and feel of the product.
Since the expanse of roof was considerably large, they wanted to use a material that provided the most attractive and sleek appearance possible. During the bungalow conversion, a second-floor studio bedroom was also added to the extension of the property.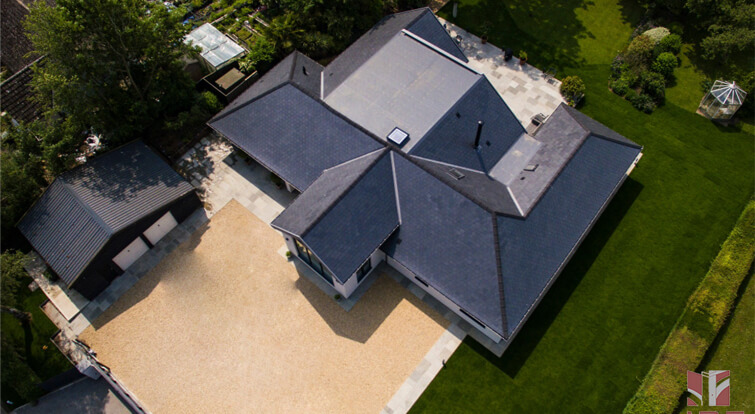 Regarding the roof installation, Ben Blowes, the installer, mentions that:
It was a pleasure to work on a roof that was so well constructed, and we are very happy with the finished outcome. We spent a lot of time grading the slates to achieve the really pleasing aesthetic, but I think the result was well worth the effort.
CUPA 12 roofing slate stands out for its high quality and its dark grey shades. It can be distinguished by its thin laminations and smooth surface, that provide a uniform and elegant result. Additionally, it requires virtually no maintenance and its life span goes beyond 100 years.
If you are looking for a sustainable building material? Discover the advantages and properties of natural slate.