Corporate
22/05/2023
Guess who has joined TikTok? Follow us to enjoy the best natural slate content!
We are already on TikTok! CUPA PIZARRAS has launched its channel on this popular social network to show you the natural slate world as you have never seen it before. What are you waiting for to join us? Follow us at @cupapizarras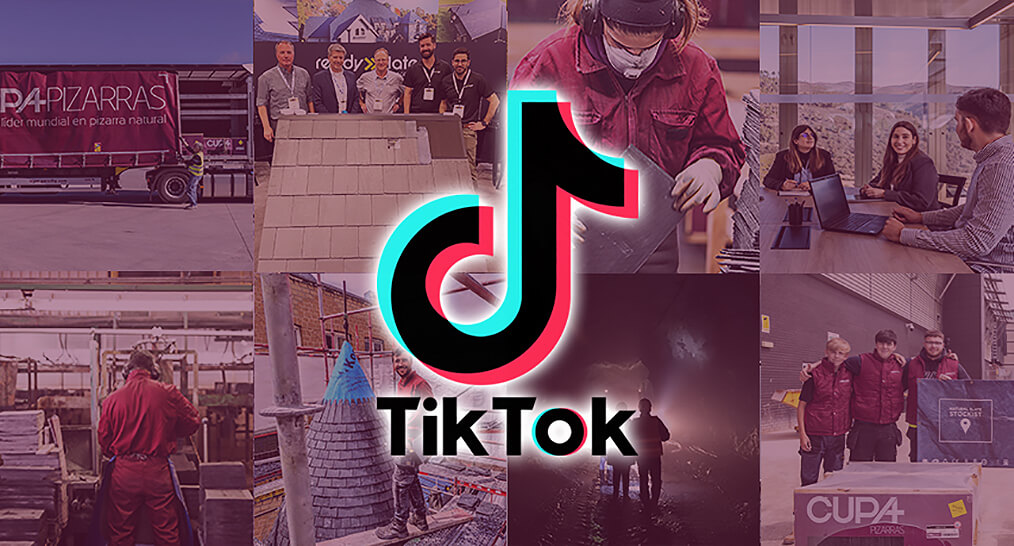 Through this new channel we want to be closer to all of you: installers, developers, architects or just natural slate lovers. That's why we would like to receive your comments and suggestions. What would you like to see in our TikTok account?
Of course, there will be plenty of spectacular projects all around the world, curiosities about our production process, the backstage of the tradeshows and many more surprises.
As this is a two-way street, we would like to see your videos featuring our natural slate, your installation tips and everything you may want to share related with our products. Do not hesitate to tag us, so we can share this with our community.

And don't forget that you can follow us on all our social networks: Twitter, Facebook, Instagram y LinkedIn. Also, if you want to stay tuned and keep up to date with the latest natural slate trends and news, you can subscribe to our monthly newsletter fulfilling this form.
If you don't know TikTok yet, this is your chance to join this platform, there is creative content and videos for all tastes. You are sure to find what you like best!
For the time being, if natural slate is one of your favourite topics, we invite you to follow us and have a good time together with all the CUPA PIZARRAS team!