HEAVY 3
18/07/2019
Heavy 3 provides traditional look for modern property
CUPA PIZARRAS' versatile Heavy 3 natural slate has been specified to deliver a traditional aesthetic to a unique contemporary residential property in the Bearsden conservation area.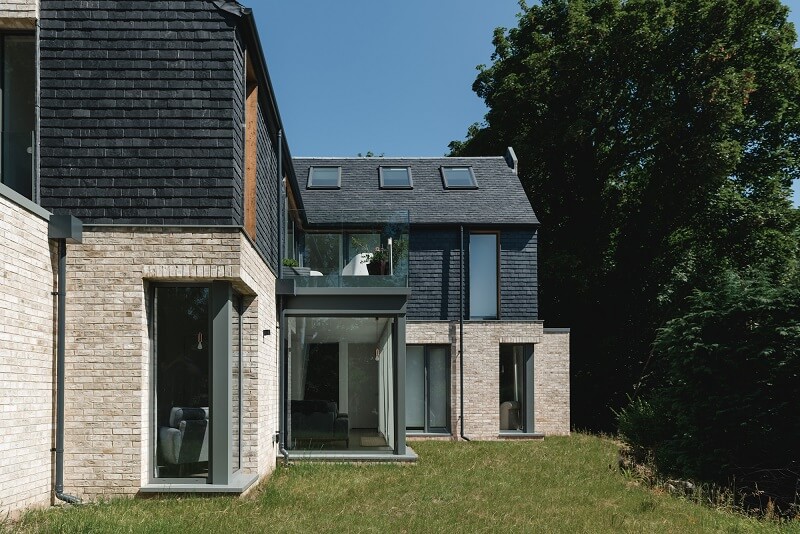 Located in the Glasgow suburb of Bearsden, the Gables is a bespoke, detached five-bedroom family home that features extensive use of glazing and a modern open layout to achieve a light and flexible space that maximises views of the garden. The exterior of the property has been designed to complement the surrounding area and makes use of traditional materials in a selected colour palette. The walls of the ground floor feature textured cream masonry and provide a striking contrast to the natural slate used on both the roof and the façade of the upper floor.
The owners of the house Emma and Mark Ellson, who are both architects, designed the property to their own specifications to meet the needs of their family and includes a studio space for Bespoke Architects with a separate public entrance.
Emma explained:
We wanted the house to seamlessly blend with the neighbouring properties in the conservation area and so we always knew it would be a slate roof. We specified CUPA PIZARRAS' Heavy 3 because of the success we have had with it on previous projects.
Heavy 3 is a popular choice for projects in Scotland as it provides an excellent alternative to traditional Scottish slate that was widely used until mining ceased in the 1950s. The dark-grey, 7mm to 8mm Heavy 3 convincingly replicates the colour, thickness and characteristic pyrite crystals of traditional Scottish, Ballachulish slate.
Allan Liddell, Area Sales Manager for Scotland, said:
The challenge of creating a modern home that complements its surroundings has resulted in the creation of a truly striking property, and one that superbly demonstrates the versatility of Heavy 3.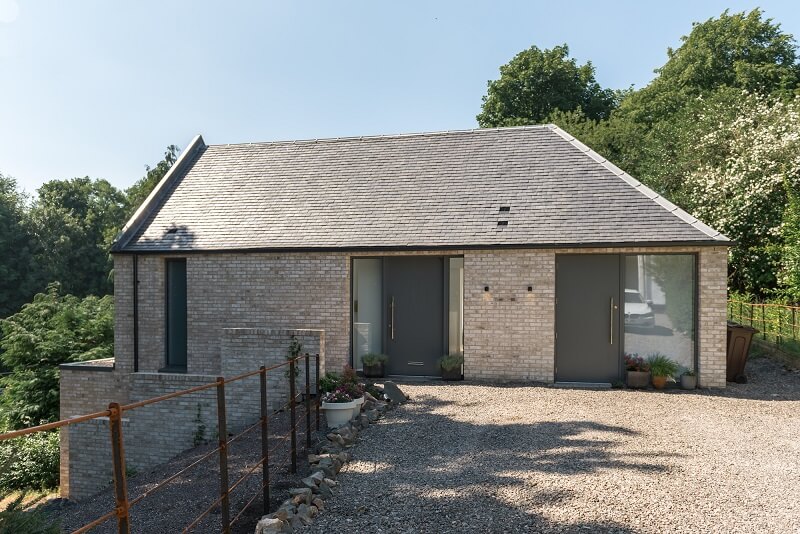 Emma concluded:
The choice of materials was very important and having worked with CUPA PIZARRAS before we knew the Heavy 3 slate offers excellent quality and looks great. It has achieved exactly what we wanted and we are delighted with the final result.