The CUPACLAD® 101 RANDOM system is part of the CUPACLAD® 101 series, made up of systems with invisible fixings that make our natural slate the main attraction of a facade.
Our CUPACLAD® 101 RANDOM rainscreen cladding system is synonymous with creativity and gives any facade an original design that makes the most of the flexibility and natural durability of our slate.

Would you like to see a sample? Please complete the form to receive your slate sample.
The CUPACLAD® 101 RANDOM system is made up of 50×25, 50×20 and 50×15 cm slates installed horizontally with concealed screws.
Our CUPACLAD® 101 systems use self-drilling stainless steel screws with large diameter flat heads, specially selected by our engineers to guarantee perfect fixing and to reduce installation times.
The screws enable you to install various shapes and sizes of slates and are totally concealed behind the slates in the row above, allowing the natural slate to shine out on its own.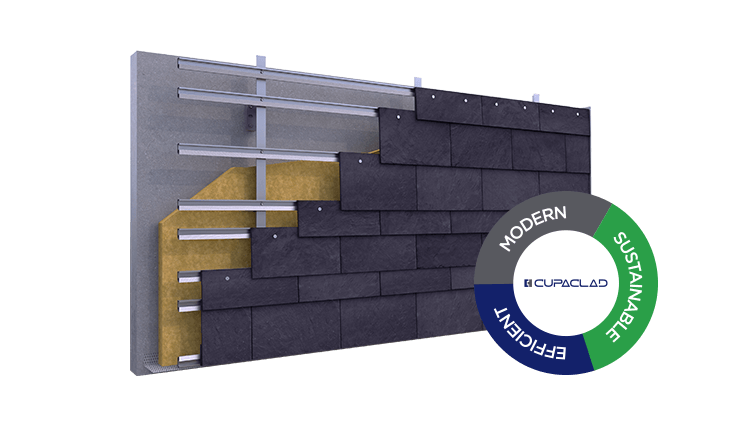 Slate size: 50×25/50×20/50x15cm
Nominal Thickness: 7,65 mm

Resource centre. Access all documentation, certification and technical details of the product.