Supporting the New Generation of Roofers
CUPA PIZARRAS is currently sponsoring 12 roof training colleges to help students expand their skills and succeed in their studies. In a time of skills shortages, we are more committed than ever to support the industry and championing as many apprentices as possible.
As the market leader, we want to give back to the industry and enrichen the training of future roofers. That's why we are collaborating with the NFRC and other influential players within the roofing industry to raise the standards and ensure apprentices have access to top quality products and educational resources during their training.
What are the key elements of this programme?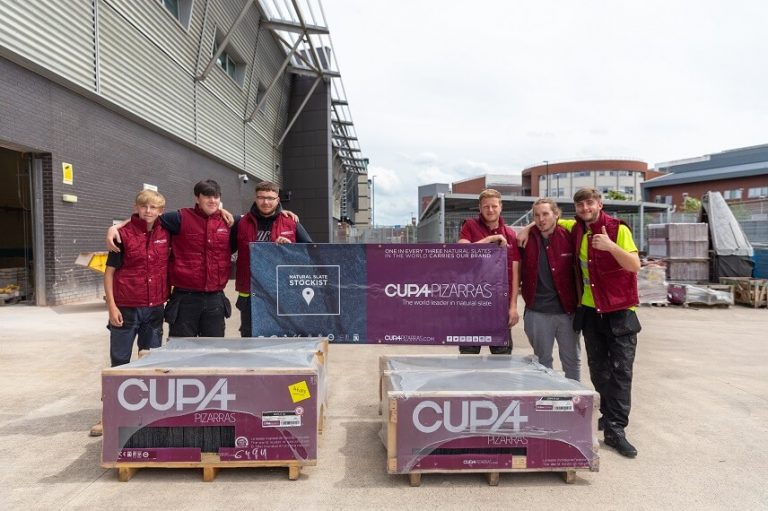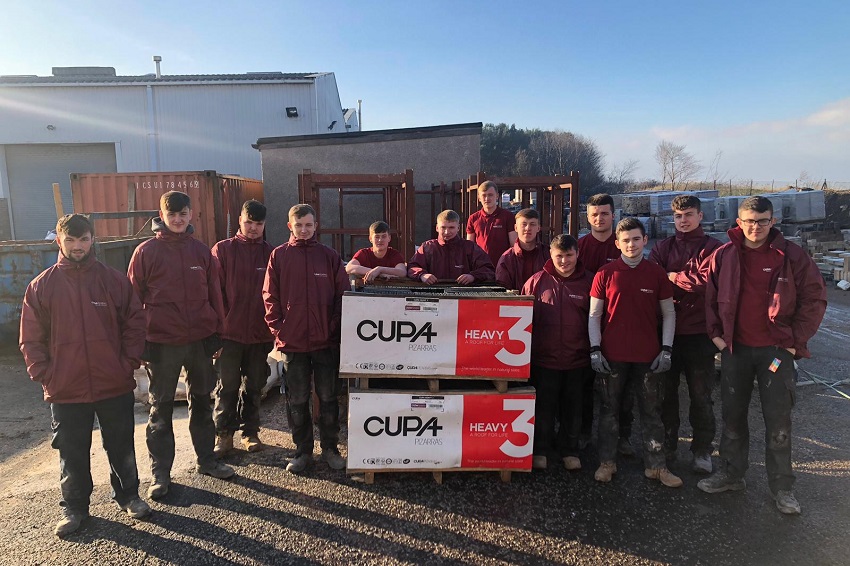 One of the most beneficial parts of the scheme is the free natural slate material to each of the colleges and training centres. Therefore, they are able to feel premium natural slate for themselves and can practise different techniques with quality materials which will prepare them to work on site.
A roofer cannot do anything without the proper equipment. The programme includes a suite of quality clothing, merchandising and tools to ensure the students are suitable kitted up for working in all elements.
These goody bags include: gilets, t-shirts, hats, gloves, snoods, tape measures and fixing guides.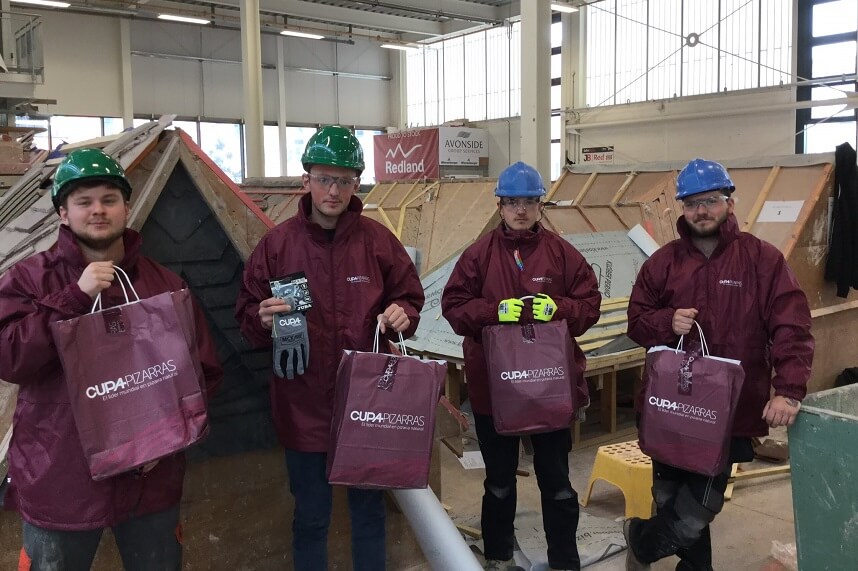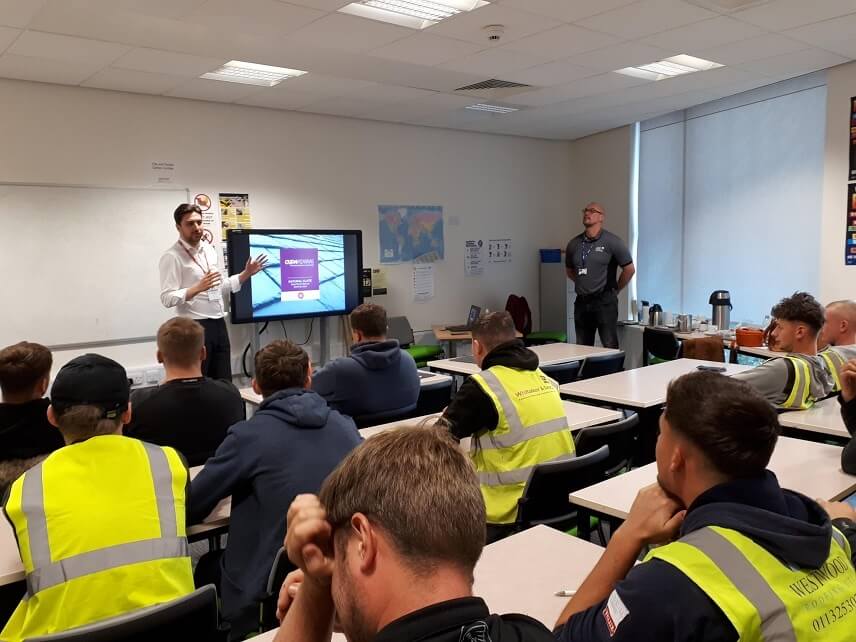 The colleges receive access to in-person or online CPDs which gives apprentices a more detailed understanding of natural slate.
These detailed presentations include important knowledge for a natural slate roofer: the production process, the importance of traceability, testing standards, classification of slate and essential issues to ensure confidence when purchasing natural slate.
4. A trip to our quarries in Spain
The programme includes an all-expenses paid trip for 2 students and a trainer per college to travel to La Medua, Northern Spain, to see the entire natural slate production process.
From the mountain right through the loading of the lorry, the trip demonstrates how the natural slate is formed into the well-known roofing product the roofers work with. The trip offers the new roofers a new level of respect and appreciation for the product.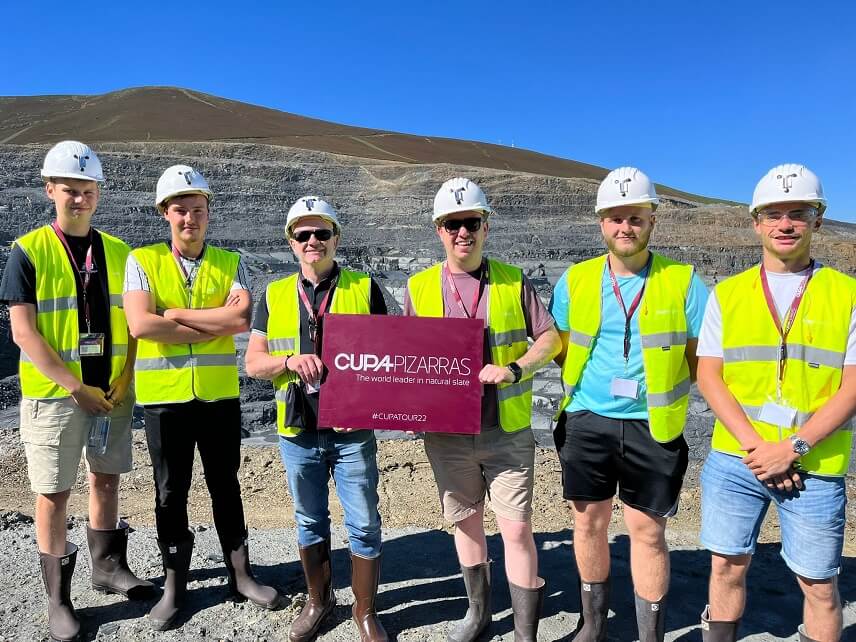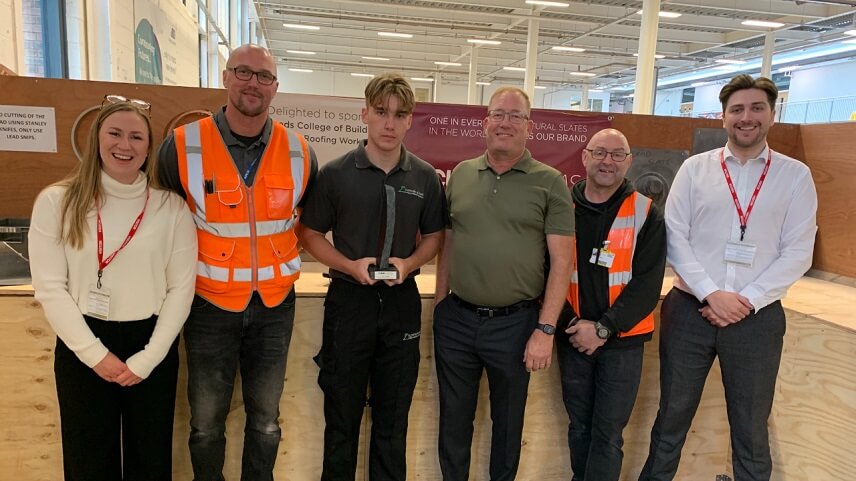 5. Trophies for the best students
An additional touch of sponsorship is a personalised engraved trophy per college which the teaching staff can present to their best or most improved slater from the year.
This helps motivate students throughout the year and gives them something to stride awards. The colleges can use this opportunity to give a small presentation ceremony to showcase the talent and hard work within their departments.
These are the 12 colleges and training centres that are part of the scheme:
As well as supporting numerous colleges, we partner with CORE – Training Centre of Roofing Excellence as a training partner due their expert knowledge in British Roofing Standards and their commitment to raising the standards within the roofing industry.