Natural slate
5 Ways to improve your home comfort and quality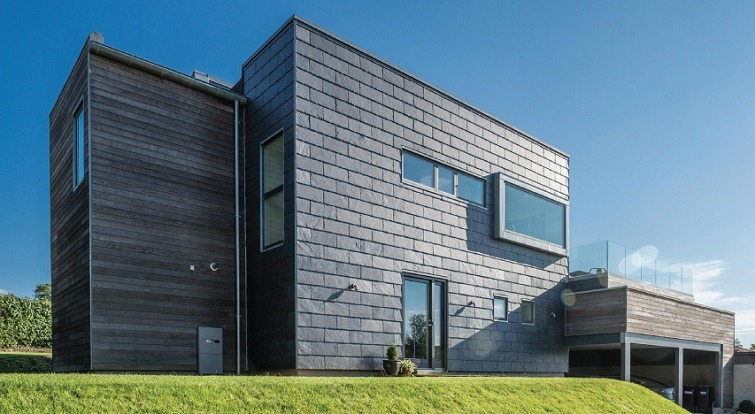 Are you satisfied with the performance of your home? There are a few factors that contribute to dissatisfaction. Discover the 5 most important and how to fix them …
HOW TO EVALUATE AND IMPROVE THE QUALITY OF YOUR HOME?
Thermal comfort

This is the factor causing the most upset. Most people say their apartment is too hot in summer or too cold in winter. Does this happen to you too?

So, you need to improve your home insulation. The most efficient system for the building envelopes is the ventilated facade: an external insulation system that facilitates refrigeration in summer and control of thermal dispersion in winter, which combines energy saving and thermal comfort.

CUPACLAD® rainscreen cladding systems offer a design adapted to every need, and are compatible with any type of insulating material. A competitive and sustainable solution that adapts to any type of architectural project, both new and renovated.

Energy consumption

Electricity and heating are so integrated into our daily life, that we often don't realize how much we consume. This habit often makes us forget that it can run up our energy bills. However, there are other solutions for home heating that will help you save money.
For example, with THERMOSLATE® an invisible solar thermal system in natural slate.

These thermal panels are the only solar system that uses the properties of natural slate, transforming solar radiation into energy for heating, hot water or swimming pools. Totally undetectable once installed, THERMOSLATE® covers 2/3 of the annual needs of hot water and heating.

Acoustic insulation

Oftentimes appartments have noise problems. By installing a proper acoustic insulation system, you can seriously reduce noise from the outside. The solutions and materials to be applied depend on the origin of the noise.

CUPACLAD® ventilated facade systems can also help you with this problem. The combination of the ventilated facade with an external insulation system (ITE) gives the building many advantages in terms of insulation not only thermal but also acoustic.

The quality of building materials

Quality is not always as good as it should be. This is especially true in buildings over 10 years. However, there is a material of unequaled quality. Thanks to its unique technical properties and its inimitable and timeless look, natural slate adapts to any projects and brings them a considerable added value.

In addition, CUPA PIZARRAS, the world leader in natural slate, has a quality system that goes beyond international standards. The exhaustive control of the entire process allows us to offer a range of natural slates exceeding all international quality standards. Choosing a CUPA PIZARRAS product means opting for peace of mind.

Ventilation

Many homeowners feel that their home is not efficient enough.
By improving the quality of the air, you will reduce your energy consumption at the same time, also improving your health and comfort.
All these issues are essential to improve the quality and comfort of your home while boosting its value. Don't miss these 4 additional tips to add value to your dwelling!